Salesforce Rises in Benioff's Shadow to Become a Force in Venture Capital
Cloud company's VC arm has backed at least 31 startups so far this year. VC chief sees boss Benioff as more collaborator than competitor.
by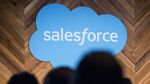 Looking for up-and-coming startups is a competitive business in Silicon Valley, but it becomes much harder when one of the field's highest-profile practitioners is your boss.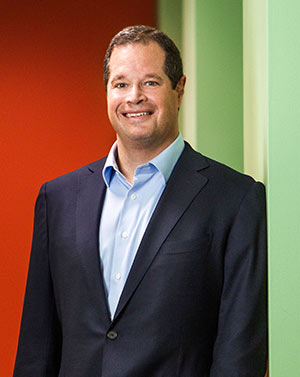 That's the position John Somorjai, head of venture investing at Salesforce.com Inc., finds himself in. He answers to Salesforce Chief Executive Officer Marc Benioff, who has become one of the most-active investors in early-stage technology businesses -- independently of the enterprise-software company he runs.

The arrangement has the potential for clashes, and corporate venture capital investing has a reputation for lackluster returns. But so far Somorjai and Benioff have made it work. After seven years of making investments on behalf of Salesforce, its venture arm owns stakes in 11 startups worth $1 billion or more, according to venture-capital tracker CB Insights.

"Their returns should be outstanding over the next several years," said Byron Deeter of Bessemer Venture Partners, which co-invests frequently with Salesforce Ventures. He attributes their success to an aggressive commitment to companies that, like Salesforce, work in cloud-based software, a new generation of applications accessed over the internet rather than on premises. Most small cloud startups want to team up with bigger companies in the field like Salesforce, Deeter added.
Somorjai, an 11-year veteran of Salesforce who also oversees its acquisitions, has publicly backed 31 startups so far this year through Salesforce Ventures, according to research firm Pitchbook Data Inc. One of its most recent: participating in a $35 million funding round for SessionM Inc., a consumer-loyalty business.

"There have been waves of strategic investors," said Matt Murphy of Menlo Ventures, who introduced SessionM to Salesforce Ventures. "They do it right." 
The fair-market value of Salesforce's non-marketable debt and equity securities -- mostly its venture portfolio -- was $700 million at the end of July, up from $31.4 million five years earlier, according to regulatory filings. That includes new investments and changes in the value of existing startup stakes, but excludes former portfolio companies that have gone public or been acquired.
Benioff, working with adviser Mark Goldstein and their fund Efficient Capacity LLC, has made about 16 investments with his own money this year, according to Pitchbook, recently participating in a $4 million financing for women-and-baby health company Bloom Technologies Inc. Like Salesforce Ventures, Benioff makes other investments that aren't disclosed.
Somorjai, a lawyer by training who like his boss worked at software giant Oracle Corp. until 1999, sees Benioff as more collaborator than competitor.
"We have a really good process with him and his investment team," Somorjai said. "If they think a company that they're looking at is too close to Salesforce, or too close to enterprise computing, they give my team the first look. If we pass, they'll take on the investment."
Salesforce Ventures tends to get involved once a company has a business model and is building its product, generally known as Series A and Series B investing. Benioff often invests earlier, at the stage known as angel investing, when companies focus on research and development, Somorjai said.
The process for avoiding overlap isn't perfect: Salesforce may expand into areas where Benioff already has personal investments, or a startup backed by Benioff could change strategy and encroach on the larger company's turf.
Both Benioff and Salesforce Ventures hold investments in Domo Inc., a business-analytics company. Salesforce Ventures backed software company Quip after Benioff invested in the company's first funding round in 2013. Salesforce said Aug. 1 it would buy Quip for about $582 million in stock. Earlier this year, Salesforce agreed to acquire MetaMind, an artificial intelligence startup that Benioff previously backed. At other companies that buy startups with personal investments held by the acquiring company's executives, such as Oracle, some investors have complained the company overpaid. 
Some of Salesforce Ventures' biggest holdings, what investors call "unicorns," include Domo and online-survey provider SurveyMonkey. It also backed Twilio Inc., a communications company, which went public earlier this year and is worth almost $5 billion.
Several unicorns -- startups worth at $1 billion or more -- have seen their valuations slashed by big investors, and valuations remain theoretical until startups get acquired or go public. Indeed, portfolio holding Evernote Inc., a digital note-taking service,  achieved unicorn status in 2012, but last year cut staff, closed offices, and replaced its chief executive, leading to questions over its valuation. Still, holding a large number of unicorns suggests strong future returns. 

Few venture firms, corporate or traditional, hold as many richly valued portfolio companies. Alphabet Inc.'s Google Ventures, now known as GV, has 12 unicorns, CB Insights said, including ride service Uber Technologies Inc. 
Benioff also counts a few unicorns in his portfolio, including image-based social network Pinterest Inc., accommodation service Airbnb Inc. and Uber. He also holds additional unicorn investments that haven't been disclosed, a person familiar with the situation said. Through a spokeswoman, Benoiff declined to reveal details about his personal startup investments.
Since 2009, six Salesforce Ventures portfolio companies have gone public, and 40 have been acquired, Somorjai said. The venture arm currently has stakes in more than 160 startups. 
Despite the high valuations of many of his portfolio companies, Somorjai said he focuses not so much on financial returns as on finding companies that complement what Salesforce does. That's in line with most corporate venture capital arms, where the focus is on strategic over financial gain. At the opposite extreme is GV, which invests purely for financial gain. In the middle are entities like Intel Capital, which aims for both.
"I've had lots of opportunities come to us that might be a great financial investment, but they have nothing to do with our business, so we've taken a pass," Somorjai said. Unlike traditional venture partners, his compensation is tied not to the return of his investments, but to the performance of Salesforce as a whole.

Somorjai's latest project, which he is developing with other venture funds including Bessemer, Kleiner Perkins Caufield & Byers and Lightspeed Venture Partners, follows a similar strategy. The Lightning Fund, announced in June, will invest in startups using Salesforce's "Lightning" system for building workplace apps.
Salesforce declined to provide an internal rate of return on its venture investments, in keeping with the secrecy that surrounds most venture firms. It will realize gains and losses only when a portfolio company is sold or goes public, like the rest of the VC sector. 
Before it's here, it's on the Bloomberg Terminal.
LEARN MORE