Personal Finance
Here's Who Profits From the Wells Fargo Scandal
The bank's scam is a marketing dream for credit unions. How they're jumping on it and what they offer you.
by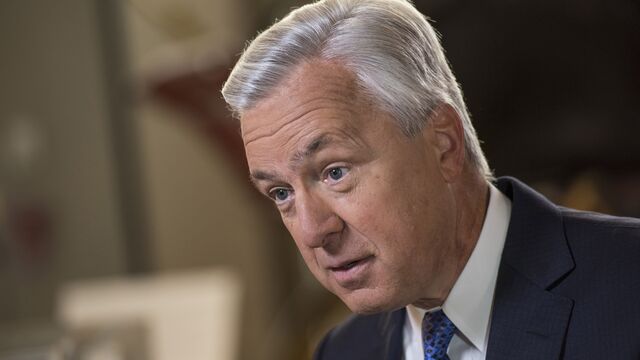 If there are any winners in the Wells Fargo & Co. scandal, it may be the mega-banks' not-for-profit country cousin, the credit union.

When "establishment" banks are seen as ripping off the little guy, credit unions benefit. Their most recent growth spurt began in 2011, when Bank of America's (eventually abandoned) move to charge debit-card users a $5 fee on purchases, together with the Occupy Wall Street movement, spurred more people to flee the big banks. The Wells Fargo scam could help make 2016 a banner year for the nonprofit financial institutions.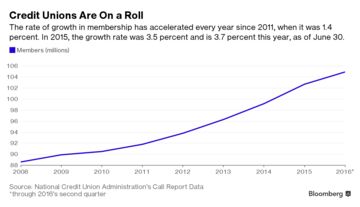 The chief executive of The National Association of Federal Credit Unions (NAFCU), Dan Berger, issued a blistering statement on Sept. 9. Here's a sample:
"Wells Fargo's illegal sales practices are an egregious violation of consumer trust. To open more than 1.5 million likely unauthorized deposit accounts and more than 500,000 credit card accounts is despicable, and it's flat-out fraud. Someone needs to go to prison...Did the banks not learn anything from the financial crisis they caused?" 
"The frustration the American consumer has is: Here we are, we're just out of the financial crisis, and here we go again," Berger said in an interview. He said the fact that Wells let go 5,300 employees in connection with the scandal shows that it's a problem with the bank's corporate culture. Wells Fargo Chief Executive Officer John Stumpf has defended the company's culture as putting customers first and has said some employees simply didn't hew to it.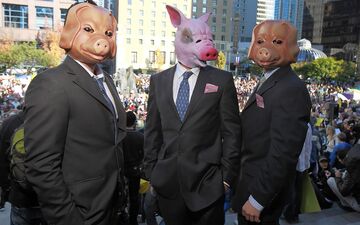 Whatever the case, credit unions have a compelling story to tell.
Customers are members in a sort of collective in which there's no pressure from Wall Street for unrelenting growth. Earnings get returned to members via a combination of lower and/or fewer fees, lower interest rates on loans, and higher rates on savings accounts, so consumers can often get a good deal. On the other hand, credit unions don't have ATMs on every corner and hours on Saturdays. Members do have online banking and access to tens of thousands of fee-free ATMs through various agreements, and some credit unions waive part of the fee charged by other ATMs.
You can find a credit union, and compare rates against banks', at the NAFCU website.
Millennials have been flocking to credit unions. A quarter of their members in the first quarter were millennials, according to TransUnion data, up from 20 percent in 2013. That's making the institutions work harder on an area in which they tend to lag behind the big banks—technology and the ease of use with banking apps on smartphones and tablets, for one thing. While financial technology companies are also in hot pursuit of millennials, Berger's opinion is that they don't have the same level of trust that credit unions enjoy.

Some credit unions are emphasizing trust in the wake of the Wells scandal. A recent ad: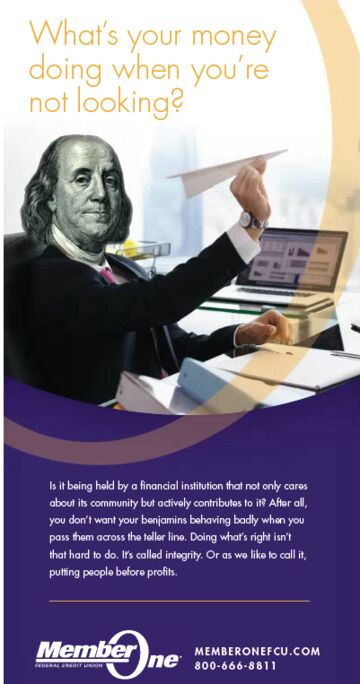 Credit unions appeal to millennials "because they like a cause and being part of something bigger than themselves," said Berger. "They like the individuality, like the credit union movement."
Apparently, some of them also see banks vs. credit unions in political terms, as the Twitterverse made clear with sentiments such as this:

And this:

The credit unions themselves took to Twitter: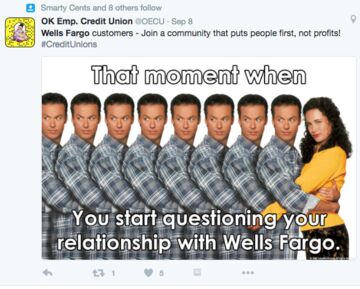 Yes, that's Multiplicity. 
Well, they're not Apple. They're credit unions.
Before it's here, it's on the Bloomberg Terminal.
LEARN MORE