QuickTake
It's Time to Sweat Brazil Again: The Two-Minute Tour
It was bad. Then it got better. And now? It's bad.
Bloomberg News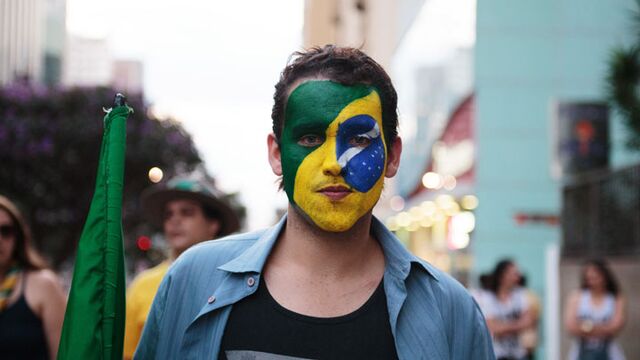 Brazil is a basket case. Again.
The world's fifth-biggest nation, which powered through the global financial crisis on a boom in commodity prices, has been hobbled and humiliated in recent years. A vast corruption scandal snared three-fifths of the country's legislature and, along with a commodities slump, helped nudge economic output off a cliff. The impeachment in August of President Dilma Rousseff followed. 
Now, after notching the world's biggest currency and stock market gains this year—on hopes the new president, Michel Temer, can tame the budget and rescue Brazil from a deep recession—the real and stocks have retreated this month. Investors fear the nation's telenovela-style politics will foil Temer's program to revive growth, amid concern that the world's central banks will cut down on their stimulus efforts. On Tuesday the tremors drove the real and the Ibovespa to the deepest declines in the world.
QuickTake Brazil's Highs and Lows
Political roller coaster rides and dizzying boom-and-bust cycles have plagued Brazil since it won independence from Portugal in 1822. That doesn't make today's volatility any easier. 
Here, in two minutes, is Brazil's great, giddy story, from the heady days of Lula to this week's disquieting plunge.
Before it's here, it's on the Bloomberg Terminal.
LEARN MORE