Behind Bayer-Monsanto, an Odd Couple Out to Rule the World
By , , and
Bayer's deal for Monsanto makes it No.1 in crop seeds

'The path ahead is rocky, but I think they'll be successful'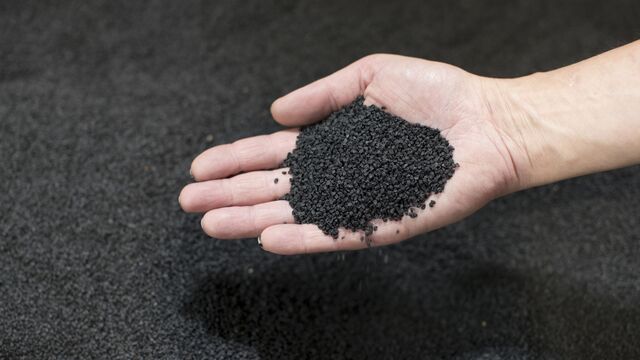 After just 10 days on the job, Bayer CEO Werner Baumann made a bid for Monsanto Co., an audacious move that would transform his 153-year-old company overnight. It's a lot easier to bet the farm when you've got a trusted -- and powerful -- friend at your back.
Baumann's close relationship with Bayer chairman Werner Wenning, forged over decades, was critical in pulling off the $66 billion deal, according to people with knowledge of the situation. Wenning was strongly supportive and had explored a Monsanto acquisition as Bayer CEO a decade ago, the people said, asking not to be identified discussing private deliberations. The pair worked closely throughout the talks, keeping each other updated over meals and jointly negotiating an August breakthrough that led to Wednesday's takeover announcement.
"If you have a combination of trust, superior intellect and genuine open support, what else can you ask for?" Baumann said of Wenning.
Heroin, Nazis, and Agent Orange: Inside the $66 Billion Merger of the Year
The deal will make Bayer the world's biggest seed supplier, an agricultural giant with relationships with farmers on six continents. Bayer -- the company that invented aspirin and trademarked the name "Heroin" as a cough suppressant -- is now positioned to focus on rising global demand for high-quality food.
That leap will come at a cost, both financial and reputational. It's the biggest foreign acquisition ever by a German company. And Bayer, consistently ranked among the world's most trusted drug brands in consumer surveys, is pairing up with a bete noire of environmentalists and food-policy activists, demonized for its pioneering role in developing genetically modified crops, which are often banned in Europe.
For a QuickTake explainer of genetically modified crops, please click here.
The deal is "an incredible breakthrough" for Baumann and Wenning, said Marc Tuengler, CEO of Germany's DSW private-investor association. "Now they need to look at how to digest this takeover. The path ahead is rocky, but I think they'll be successful."
As Wenning, 69, and Baumann, 53, seek to convince investors and employees of the value of the acquisition, they'll be helped by deep ties at Bayer. Both are company lifers from Germany's Rhein-Ruhr region who joined immediately out of school. Both worked in Bayer's finance department early in their careers. And both climbed the corporate ladder through international postings before returning to headquarters in Leverkusen, the industrial city where Bayer is the largest employer.
Fast Cars
Their personalities are less congruent; Wenning is a forceful presence who leads the board of the local soccer club. He's a consummate corporate insider, serving as deputy chairman of Siemens AG and participating in regular sessions of skat, a cerebral German card game, with other business chieftains like ThyssenKrupp AG Chairman Ulrich Lehner. Baumann has a bookish, dry wit and is fond of fast cars -- he has a half-dozen -- and do-it-yourself home improvement projects.
Baumann and Wenning were well-acquainted long before either had any business contemplating mega-deals. As a rising star in the early 1990s, Baumann was sent to Bayer's Spanish arm, where Wenning served as managing director, and he soon became the older man's assistant. When Wenning became CEO in 2002, Baumann returned to Germany from the U.S. to take up a senior role in health care. Late in Wenning's tenure at the top, Baumann became chief financial officer. Six years later his old colleague handpicked him for the CEO role.
'Cash-Strong'
Despite its long history and conservative reputation, the company is "leaner and more agile than the typical German behemoth," with strong financial resources, said John Quelch, a professor at Harvard Business School. It was positioned "to be cash-strong in the event of a cascade of M&A in the sector, which is exactly what we've seen."
Wenning's tenure included bold moves such as a $17 billion takeover of drugmaker Schering AG in 2006 -- as the likes of Sanofi and AstraZeneca were splitting their chemical and pharmaceutical businesses.
Bayer this year decided it had to move again. Last December Dow Chemical Co. and DuPont Co. agreed to merge. Then in February China National Chemical Corp. concluded a deal to buy Switzerland's Syngenta AG for $43 billion. Bayer itself had already been exploring a deal for Monsanto since mid-2015, when Monsanto's efforts to buy Syngenta were foundering. Then-CEO Marijn Dekkers, Wenning, and Baumann -- at the time chief financial officer -- led the deliberations.
Dekkers, however, was reluctant to launch such a large transaction near the end of his tenure. So Baumann in April met with Monsanto's Hugh Grant, the beginning of months of transatlantic courtship. A flub by a Monsanto executive would reveal their secret talks. At a May 18 conference of farming investors in New York, Monsanto President Brett Begemann told reporters that a Bloomberg News report about the discussions was "wild speculation because there's nothing there."
The company's lawyers and public-relations staff faced an awkward dilemma: letting Begemann's comments stand risked misleading investors, while correcting them would blow the lid off the industry's biggest-ever merger. Late that evening they issued a terse statement confirming the takeover talks.
Monsanto rejected Bayer's initial $122-a-share offer, seeking alternatives such as a tie-up with Germany's BASF SE. That didn't pan out. Meanwhile, the U.K.'s vote to leave the European Union slowed discussions over the summer. In July, Monsanto swatted away a $125-a-share offer.
A breakthrough came in early August. Wenning and Baumann flew to the U.S. to meet Grant and Monsanto board member C. Steven McMillan, emerging convinced they could find common ground. Monsanto agreed to open its books, and executives, bankers and lawyers skipped August holidays to negotiate. Bayer worked with Bank of America, Credit Suisse and Rothschild, while Monsanto tapped Morgan Stanley and Ducera Partners.
Midtown Dinner
As the two sides converged in early September, they mounted an all-out sprint to announce the merger before a Bayer investor day late in the month. Final talks took place in New York, culminating in a tete-a-tete dinner Tuesday evening between Baumann and Grant at Aretsky's Patroon, an upscale American restaurant in midtown Manhattan -- while advisers dined on chicken and pasta at the office as they hammered out the final aspects of the deal.
Bayer's leading duo must now convince antitrust regulators of the benefits of the deal, which will be closely scrutinized in Washington, Brussels and Beijing.
"I see some uncertainties. It's difficult to put a number on them, but they are real and significant," said Markus Manns, who helps oversee 275 billion euros ($309 billion) in assets at Union Investment GmbH, one of Bayer's 15 biggest shareholders. "The biggest challenge will be regulatory approval."