EU Launches Brexit Task Force, Warns Against Delaying Exit Talks
by and
U.K.'s Farage says formal talks may be triggered in January

Parliament's Brexit chief says it's time to 'reinvent Europe'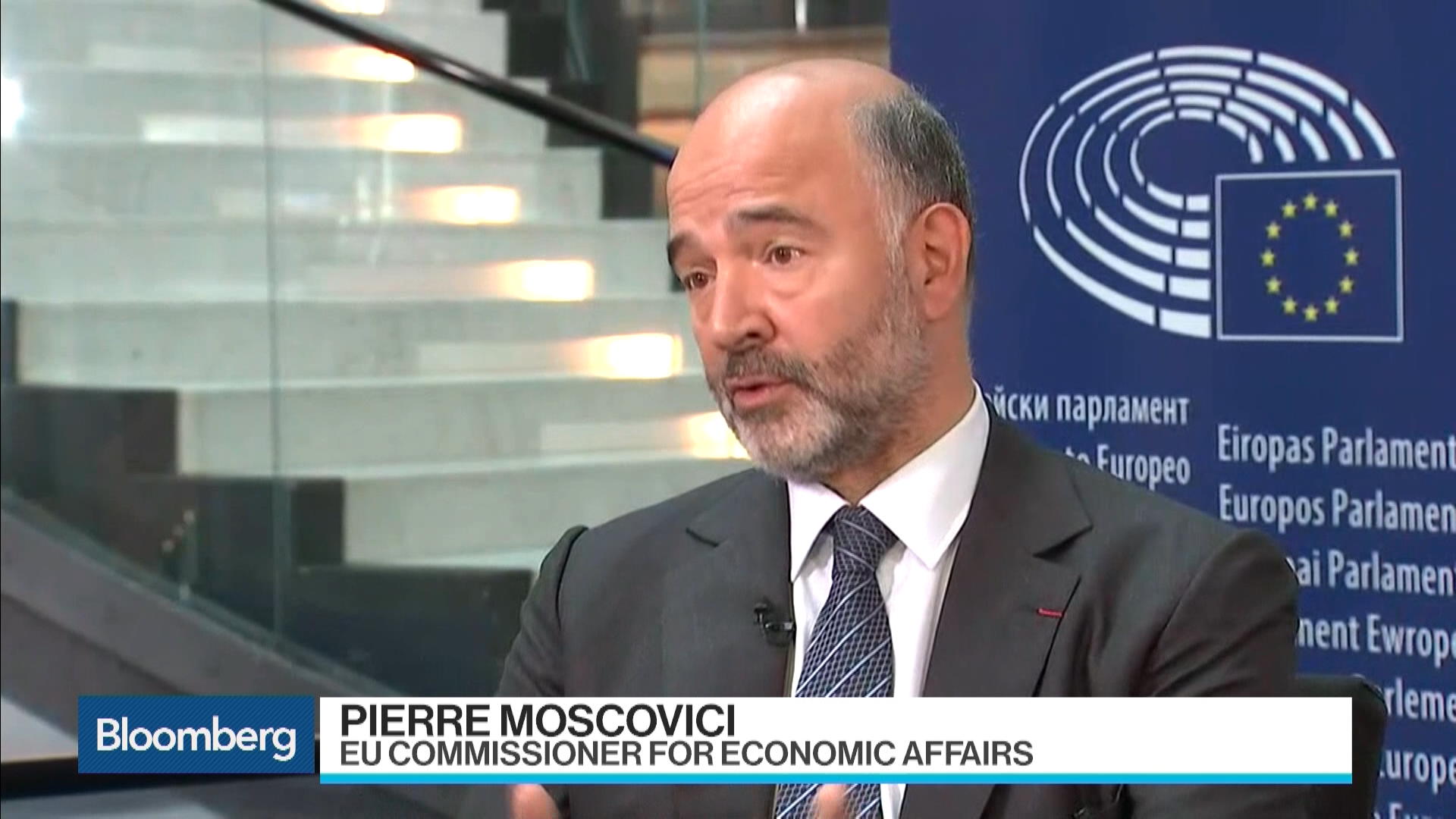 The European Commission set up a task force to oversee operational details of its negotiations with the U.K. on its exit from the European Union as officials warned against delaying the start of the talks.
"Up to now there are no consequences from Brexit economically, but if it lasts too long I'm afraid that investors will start being too careful and start to wonder," European Economic Affairs Commissioner Pierre Moscovici said in a Bloomberg Television interview on Wednesday. "It's important that the Article 50, which will start the negotiations, is raised by the British government as soon as possible."
Moscovici spoke after Commission President Jean-Claude Juncker delivered his "state of the union" address in which he outlined steps to re-engage with EU citizens amid "galloping populism." The same day, the commission, the executive arm of the EU, announced the creation of a group that will be in charge of the negotiations with the U.K., coordinating all legal and financial issues related to the talks. The task force will be headed by Michel Barnier, a Frenchman who was head of EU financial legislation from 2010 to 2014.
The EU is rushing to prepare for the Brexit discussions, which will dictate future trade relations between the U.K. and the soon-to-be 27-member bloc, how much access Britain will have to the EU's single market and how the free movement of labor will be assessed. Companies are eyeing developments closely because failure to reach a deal before the exit happens could result in a new raft of tariffs for manufacturers or the exclusion of service providers from certain markets.
Politics of Division
After a contentious and heated campaign that led to the June 23 decision to leave the EU, politicians are now seeking to mend wounds and move forward.
"Brexit is not a matter of punishment. It's not a matter of revenge," Guy Verhofstadt, the European Parliament's representative on Brexit matters, said during a debate in Strasbourg, France, after Juncker spoke. "Let's stop the politics of division and seize this opportunity not to kill Europe, as some of you want, but to reinvent Europe."
The British government should officially begin the exit talks with the EU at the end of the year or the beginning of 2017, said Moscovici. Any later would send the wrong signal to the markets, he said. 
Former U.K. Independence Party leader Nigel Farage said the British government is likely to trigger the formal talks in January.
"I don't mind the government spending a few months getting its ducks in a row, getting ready," Farage said in a Bloomberg TV interview. "I think what you'll see, I hope what you'll see is Article 50 triggered probably in January."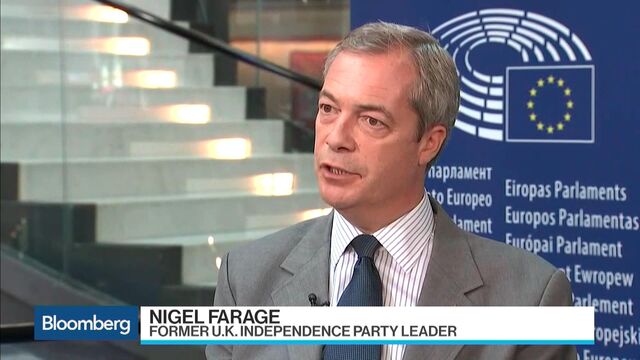 Sign up to receive the Brexit Bulletin, a daily briefing on the biggest news related to Britain's departure from the EU.
Before it's here, it's on the Bloomberg Terminal.
LEARN MORE