Caxton Reduces Management Fees as Industry Pressure Mounts
By
Andrew Law's hedge fund also creates share class with 2% fee

Law takes aim at peers saying 'living well' on fees isn't goal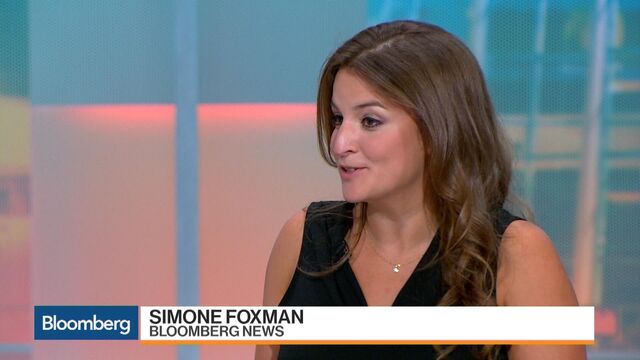 Andrew Law's Caxton Associates, one of the oldest and most expensive hedge funds, trimmed management fees amid losses, joining Tudor Investment Corp. and Och-Ziff Capital Management in responding to an investor backlash that's roiled the industry.
The firm will charge 2.2 percent to 2.5 percent annually on assets, according to a letter obtained by Bloomberg. It previously charged as much as 2.6 percent, according to a government filing. Caxton, based in New York, will continue to take a 27.5 percent cut of profits. In announcing the decision to investors, Law took aim at rivals.
"The hedge fund industry was not created for managers to live well on management fee surpluses, but rather to strive for strong and differentiated performance," Law wrote in the letter dated Tuesday. "Whilst it is entirely appropriate that the rewards for great performance continue to be exactly that, it is important to recognize that compensation across the entire financial services industry has moved lower post-global financial crisis."
Even with the reduction, Caxton's fees remain above the industry market rate of 2 percent of assets and 20 percent of profits, an expense structure that the lion's share of fund managers have stubbornly refused to change even as their performance has flagged.
Law didn't return an e-mail seeking comment.
Investors have been pulling money from funds amid lackluster returns, spurring billionaire managers including Paul Tudor Jones and Dan Och to drop fees that have been the bedrock of their businesses. Earlier this year, Warren Buffett described hedge fund fees as "a compensation scheme that is unbelievable" and Bill Gross of Janus Capital Group Inc. described the charges as "a giant ripoff."

Caxton had $11 billion in regulatory assets, which includes borrowed money, according to a government filing. The firm also introduced a new share class, which requires clients to keep their money in the firm for three years and charges a 2 percent management fee, according to the letter. The changes take effect in January.
Caxton is a macro hedge fund, which bets on economic trends by trading everything from bonds to commodities. Its lost 2.6 percent this year through Sept. 2, according to an investor document. The average macro hedge fund has returned 1.6 percent, Bloomberg data show.
Caxton was started in 1983 by billionaire Bruce Kovner, who ceded control of the firm to Law four years ago. Law, who grew up in Cheshire, England, and earned an undergraduate degree in economics at the University of Sheffield, joined Caxton in 2003.
Law said the size of the hedge fund industry, with $2.9 trillion in assets, is now too large to meet investors expectations.  
 
"Against a backdrop of comparatively sclerotic growth, S&P 500 valuations stretched on numerous metrics, and alongside approximately $10 trillion of negative-yielding debt, it is reasonable to conclude that the alternatives industry is inappropriately sized to deliver on clients' return expectations," Law said.