Brexit More Painful for U.K. Than EU, Danish Central Bank Says
by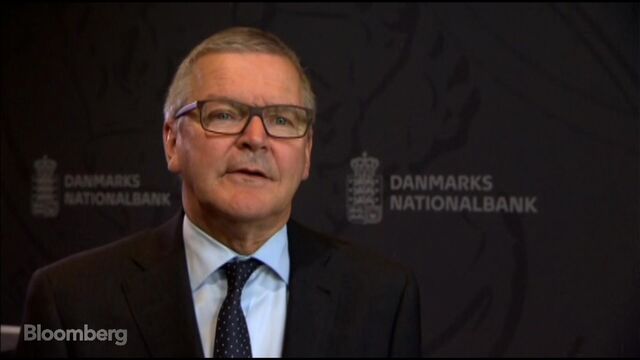 Britain's decision to leave the European Union will cause the U.K. more problems than it will the remaining 27 members in the bloc, according to the governor of Denmark's central bank, Lars Rohde.
"It's fair to say that it's difficult to forecast what the development will be, going two, three, four years ahead," Rohde said in an interview in Copenhagen on Wednesday. "But we should also take into account that, although Britain is a very important country, the impact on the overall European economy is limited. So most of the impact will come to the British economy."
To see Rohde's interview with Bloomberg, click here.
The post-referendum reality of Britain's decision to quit the EU is already shaping the U.K.'s agenda, with Prime Minister Theresa May acknowledging that formal talks to leave the bloc can't start this year. Her government's main headache is trying to reconcile a wish to restrict the free movement of people with a desire to maintain trade relations.
Economic Fallout
So far, the British labor market has shown some resilience, with U.K. unemployment staying at an 11-year low in the three months through July. But the longer-term fallout may be rockier. A study of the 2008-2009 crisis suggests the full impact of Brexit has yet to feed through.
Longer term, uncertainty surrounding the process of extracting Britain from the EU will make it harder for investors, businesses and consumers to plan. That uncertainty is exacerbated by the fact that there is no real precedent to indicate how things will develop. Greenland, the only other country ever to have exited the EU, took three years to leave after its 1982 referendum, despite being a much smaller and infinitely less complex case.
Sign up to receive the Brexit Bulletin, a daily briefing on the biggest news related to Britain's departure from the EU.
Before it's here, it's on the Bloomberg Terminal.
LEARN MORE