Peru Plans to Open T-Bills Market to Foreign Investors
By
Finance minister seeks to increase liquidity in T-bills, bonds

Increased liquidity will attract more investors, minister says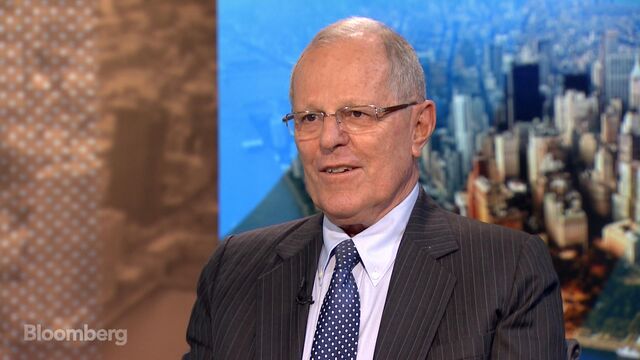 Peru will open its treasury bill market to foreign investors as part of plan to expand trading in local government debt, Finance Minister Alfredo Thorne said.
The Andean nation plans to step up sales of the securities next year after raising the ceiling on issuance of T-bills in the 2017 budget bill sent to Congress, Thorne said at an event in Lima organized by LatinFinance. The draft legislation raises the cap on the outstanding amount of T-bills to 4 billion soles ($1.2 billion) from 1.5 billion soles now.
Peru first sold the short-term securities in July 2013 and since then has limited participation to local investors.
"In other countries, treasury bills are among the most liquid assets and to some degree are used by investors to gauge the perception of what the central bank is going to do," Thorne said. "We want to give that quality to" the country's T-bills market.
The government will, when possible, take advantage of market conditions to boost sales of sol-denominated bonds and cut the proportion of foreign currency debt, which accounts for more than half Peru's total debt, Thorne said. Peru will also follow the lead of countries such as Mexico that have issued more of their most-traded bonds to make it easier for investors to buy and sell them. Some of Peru's existing bonds are too small to attract investors, he said.