Emerging Markets Fall as Oil Price Outlook Offsets Fed Optimism
Taylor Hall and Maria Levitov
Equities head for five-week low; currency losses deepen

Oil slumps as IEA changes view, sees glut lasting into 2017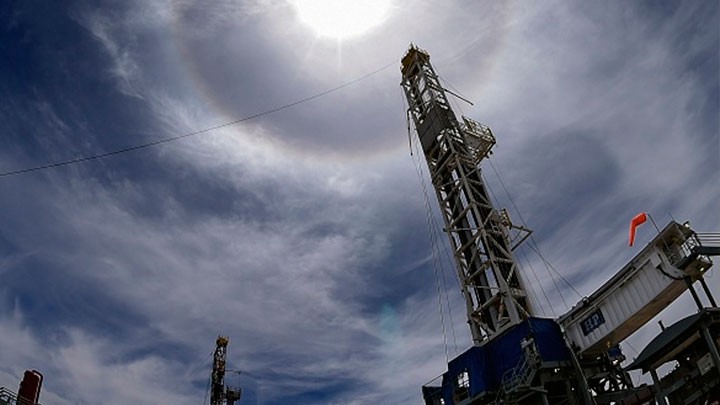 Emerging markets fell for a third day, with stocks and currencies extending losses after the worst selloff since June, as projections of a prolonged oil glut overshadowed optimism that the U.S. will hold off on raising interest rates next week.
A gauge of developing-nation stocks fell to its lowest closing level in more than five weeks. The real led currencies lower and the Ibovespa declined the most among 94 primary equity indexes as political turmoil resurfaced in Brazil after the mastermind of former President Dilma Rousseff's impeachment was himself expelled from office. Brent crude fell as much as 2.8 percent as the International Energy Agency changed its view, saying a global glut may persist into 2017.
"Emerging markets seem to move more in line with the overall commodity complex, particularly oil," said Tony Hann, the head of equities at Blackfriars Asset Management in London, whose Blackfriars Oriental Focus Fund has outperformed 94 percent of its peers this year. "For the preceding weeks, everyone had been convinced there would be no rate rise in September, and for a few days that conviction has been diminishing."
The MSCI Emerging Markets Index dropped 0.4 percent to 886.01. The real weakened 2 percent, falling for the third time in four days. That was followed by losses of more than 1 percent for the Mexican and Colombian pesos and the South African rand.

Lower crude prices hurt the outlook for earnings in developing economies that rely on energy for export revenue, weighing on the currencies of commodity-producing nations and boosting the U.S. dollar. An MSCI gauge of developing-nation exchange rates slid 0.2 percent, falling for a third day.
Brent crude settled at $47.10 a barrel in London. The oil supply glut will last longer than previously thought as demand growth slumps and supply proves resilient, the IEA said in its monthly report. U.S. crude inventories probably increased by 4 million barrels last week, according to a Bloomberg survey before an Energy Information Administration report Wednesday.
The ruble weakened 1.2 percent. The Russian currency resumed its slide with oil as a stronger link between the currency and Russia's biggest export added to rate cut concerns.
The Mexican peso dropped 1.3 percent. It has posted the second-biggest decline among the world's major currencies this year, weakening 9.7 percent as the country's central bank has lifted borrowing costs this year.
Currency Volatility
Price swings have increased in developing-nation currencies as investors weigh the outlook for global economic growth and prospects for further stimulus from central banks, with 10-day historical volatility on the MSCI Emerging Markets Currency Index jumping to 7.3 percent from around 2 percent since the end of July.
The Ibovespa slumped 2.8 percent. An overwhelming majority of 450 Brazilian lawmakers voted to expel former speaker Eduardo Cunha, who led the drive to impeach Rousseff, and ban him from public office for eight years on charges he lied over holding Swiss bank accounts.
Turkey's Borsa Instanbul 100 Index fell 1 percent. Argentina's equity benchmark tumbled 3.4 percent, the most since April. President Mauricio Macri is loosening fiscal discipline as he attempts to jolt South America's second largest economy out of a protracted recession.
Bonds slid across the emerging world. Yields on Brazilian, Polish and Mexican 10-year debt climbed. The premium investors demand to own developing-market bonds over U.S. Treasuries narrowed one basis point to 336.
Fed Outlook
Developing-nation assets rose earlier this week after Federal Reserve Governor Lael Brainard said on Monday the case for tightening monetary policy is "less compelling," prompting traders to pare bets that U.S. interest rates will rise next week.
Investors have been scouring comments from Fed policy makers for clues on when the central bank will start raising rates again, threatening to staunch flows to funds seeking higher returns in developing nations. By downplaying the likelihood for additional stimulus, the ECB raised questions last week about how much further the emerging-market rally can run.
Futures traders on Tuesday put the probability of a U.S. interest rate increase on Sept. 21 at 22 percent, compared with 34 percent two weeks ago, according to data compiled by Bloomberg. The odds of a move by year-end have fallen to 56 percent from 59 percent during the same period.
— With assistance by Y-Sing Liau
Before it's here, it's on the Bloomberg Terminal.
LEARN MORE