markets
Citi: People Aren't Taking the Possibility of a Trump Presidency Serious Enough
The Donald might get hired in November.
By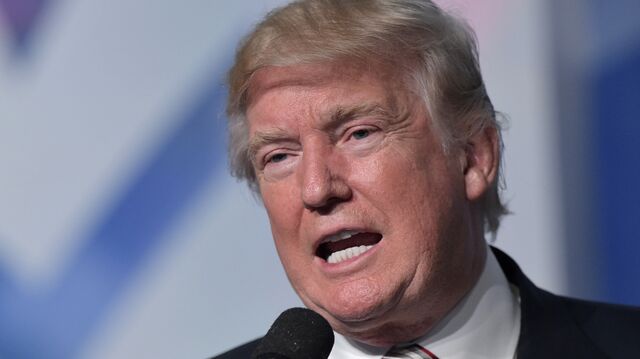 Trump tail risk?
A new note from Citigroup Inc. says that while the firm still puts the probability of Hillary Clinton securing the U.S. presidential election at 65 percent, investors are not taking the remaining chance of a win by Donald Trump very seriously.
"A 35 percent probability for a Trump victory is more meaningful than investors may be appreciating," the team, led by Chief Global Political Analyst Tina Fordham, writes in a note published on Tuesday. "Political probabilities are not like blackjack — there is only one roll of the dice, and 35 percent probability events happen frequently in real life."
While Trump has defied expectations this election season, the Clinton campaign has suffered a few perceived mishaps that could tip the balance. Moreover, there are a number of cards in play that could cause Clinton to have a poor performance on election day. The Citi analysts cite low turnout for the Democratic party as enthusiasm wanes, an unforeseen event such as a terrorist attack, or a health incident that causes a withdrawal from the election, as key risks.
There's disagreement on Wall Street as to what impact a Trump victory would have on the market and the economy.
While Bank of America Merrill Lynch Head of Global Rates and Currencies Research David Woo argued that the fiscal stimulus discussed by Trump could cause the U.S. economy to "take off in a big way," many of the 200-plus fund managers that BofAML surveyed last week said that a Republican win in November is one of the biggest tail risks for the global economy. Other risks included the European Union falling apart, inflation taking off, and further currency devaluation in China. 

With less than 60 days until voters head to the voting booths, Citi analysts say that the outcome remains ever uncertain.
"Investors may be, once again, lulled into a false sense of complacency over the polling data, which are not predictions of the final result, but snapshots of the current state of public opinion," they conclude. 
Before it's here, it's on the Bloomberg Terminal.
LEARN MORE