business
China's Economy Strengthened as Factory Output, Retail Perk Up
Bloomberg News
Rebound suggests July weakness was a blip, not fresh downturn

Policy support has stabilized world's second-biggest economy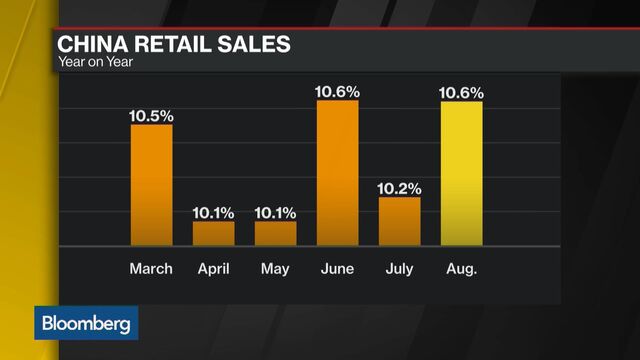 China's economy strengthened after July's hiccup as factory output, investment and retail sales all exceeded economist estimates, amid a boost from property that's added to concern that price gains may prove unsustainable.
Key Points
Industrial production rose 6.3 percent from a year earlier in August, compared with a median estimate of 6.2 percent in Bloomberg survey of economists
Retail sales climbed 10.6 percent last month, from 10.2 percent on July
Fixed-asset investment increased 8.1 percent in first eight months of the year

Big Picture
The reports add to other recent data that have helped shore up confidence in the world's second-largest economy, including better-than-expected trade and the official factory gauge unexpectedly rising to the highest level in almost two years. One challenge is that the property market, which has underpinned the recovery, may face headwinds as the government signals that real estate price increases may be unsustainably high.
Economist Takeaways
"The economy seems quite stable, so they will not cut interest rates or the required reserve ratio because the current concern is on financial risks and the property bubble," said Larry Hu, head of China economics at Macquarie Securities Ltd. in Hong Kong. "You can front load future infrastructure demand to today for two or three years but you can't do it forever. The whole economy is still adding leverage, especially in the property sector."
"It's a decent set of numbers and continues to reinforce the message of economic stabilization," said Raymond Yeung, chief economist at Australia & New Zealand Banking Group in Hong Kong. "The government should be comfortable with the figures. The PBOC can now focus on structural reforms such as interest rate liberalization and simply maintain an accommodative environment in the money market."
"The latest signs of stabilization in growth suggest policy will continue rotating toward addressing longer-term challenges," Bloomberg Intelligence economists Tom Orlik and Fielding Chen wrote in a note. "Further interest rate cuts are unlikely. Even cuts in the reserve-requirement ratio may be more than required, though they could come into play if capital outflows continue."
"The delayed impact of earlier policy easing means that a stronger second half to this year is likely," Julian Evans-Pritchard, economist at Capital Economics in Singapore wrote in a note. "With further monetary easing unlikely in the near-term, this uptick in economic activity is likely to fizzle out going into next year."
"The production and investment data show that growth is stabilizing," said David Dollar, a senior fellow at the Brookings Institution in Washington and former U.S. Treasury attache to Beijing. "They're walking a fine line between enough stimulus to achieve 6.5 percent growth but not so much that risks build up alarmingly. If there's too much of a rebound they will take away the punch bowl."

The Details
Surveyed jobless rate edged up in August but stabilized around 5.1 percent, NBS spokesman says at briefing
Online retail sales climbed 26.7 percent this year through August
Crude steel output rises 3 percent in August from year earlier
Power output climbs 7.8 percent
Property development investment climbs 5.4 percent in January through August period
Home sales value rises 40.1 percent
Private investments in fixed assets rose 2.1 percent for a second-straight month, matching record low
Fixed investment in steel mining and oil and gas both fell more than 30 percent 
Watch Next: What's Behind China's Strengthening Economy?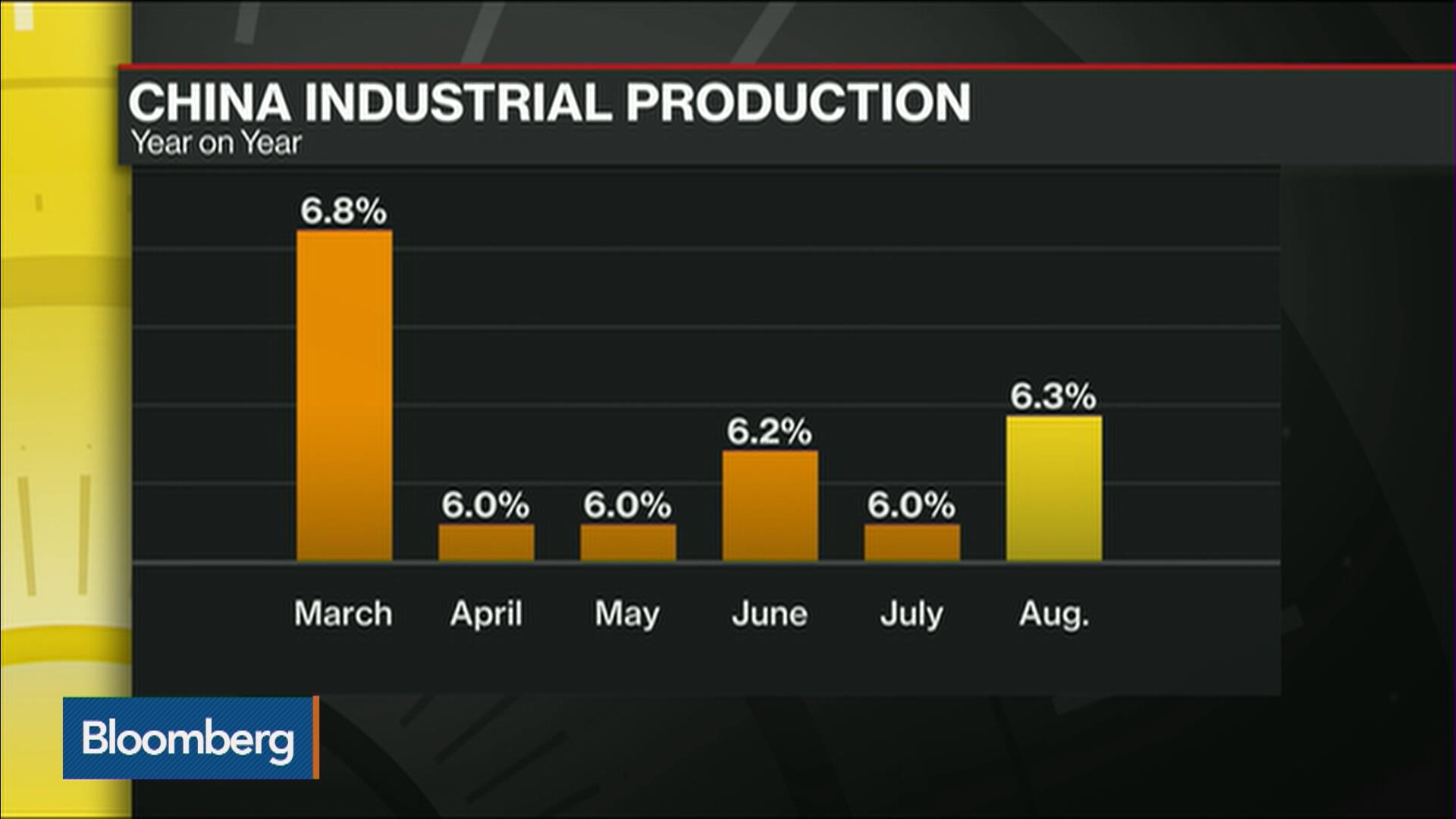 — With assistance by Xiaoqing Pi, Enda Curran, Yinan Zhao, Kevin Hamlin, Miao Han, and Ailing Tan
Before it's here, it's on the Bloomberg Terminal.
LEARN MORE