Brazil Sweetens Energy and Transport Deals to Lure Capital
Mario Sergio Lima, Anna Edgerton and Omar Khodr
Government will let markets determine tariffs, rates of return

Contracts range from airports to mining and grain depots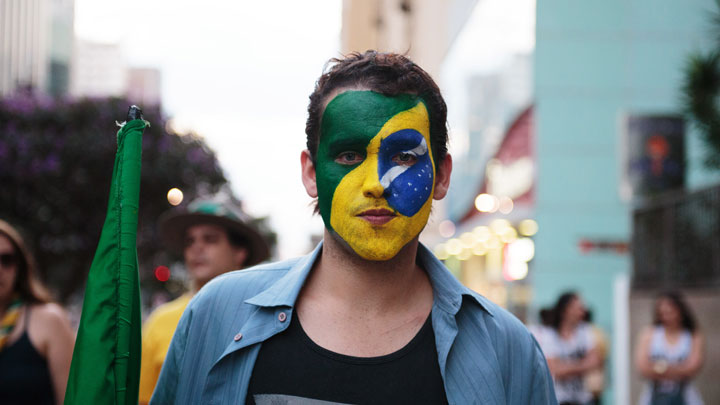 Brazilian President Michel Temer's administration unveiled new terms for infrastructure contracts that are designed to attract investors, as it seeks to improve efficiency and raise cash in the recession-battered economy.
The government later this year will start publishing guidelines for bidding rounds to build or operate airports, roads, mining and energy projects, as well as grain and fuel depots, Temer's press office said in a statement on Tuesday. It will hold auctions in 2017 and 2018.
The recently confirmed president will try to succeed where his predecessor Dilma Rousseff fell short, after she failed to attract expected investment for infrastructure projects amid complaints of government intervention and narrow profit margins. Under the new administration, markets rather than regulators will determine tariffs and rates of return, and investors won't be required to partner with state agencies, top Temer adviser Wellington Moreira Franco said.
"We are setting out on a new path," he told reporters in a press conference to discuss the strategy, flanked by other administration officials and heads of state-run banks. "Confidence is needed to generate the stimulus required for people to carry out their investments."
For a look at the new administration's challenges, click here.
Moreira Franco, who leads a government council on infrastructure, declined to say how much money the administration plans to raise with the new initiative, adding that any specific figure threatens to create false expectations. Last year Rousseff said her projects totaled 198 billion reais ($60 billion), though only a fraction of them were carried out.
Portuguese, English
This time around, the government will only offer contracts that already have environmental licenses, and will give companies longer to analyze them before bidding starts. In a sign of its eagerness to attract foreign investors, it will publish bidding rules in Portuguese and English. Officials are also drafting legislation that would allow previous concession winners to return contracts that have proven unsuccessful, according to Dyogo Oliveira, the interim budget minister.
Temer's cabinet is also working with Congress in other areas to lure investors. The Senate this year approved a bill supported by the administration that would scrap state-run Petrobras's obligation to operate deepwater fields in the so-called pre-salt region. The lower house is still discussing the proposal. Oil majors such as Royal Dutch Shell Plc say they are eager to step up investments in the pre-salt, which has sapped resources of highly-indebted Petrobras.
"The public sector can't do everything," Temer said early on Tuesday, just before meeting with his advisers on the infrastructure projects.