World-Beating Currency Faces Triple Threat on Samsung, Pyongyang and Fed
Jung Park and Kyung-Jin Kim
Best major currency this quarter is third-worst since Sept. 7

Samsung's Note 7 woes likely 'negative for the won': Shinhan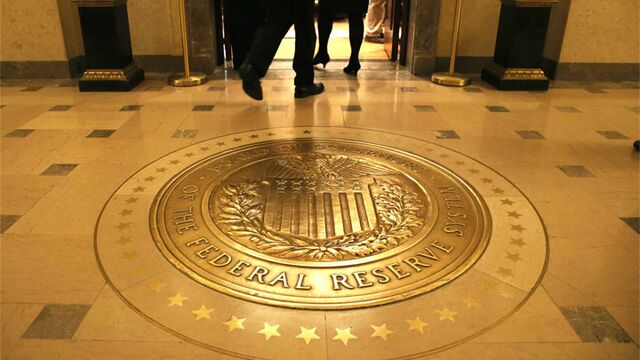 The rally that made South Korea's won the best performer of 31 major currencies this quarter is crumbling in the face of a triple threat.
The currency, which had gained 5.5 percent this quarter through Sept. 7, has since slid 2.5 percent over four days of declines. Concern global central banks are questioning the benefits of loose monetary policy prompted the worst outflows from the Seoul stock market in two weeks. Bets on currency and stock volatility jumped after Samsung Electronics Co. told users to turn off their Note 7 mobile phones due to fire risk and intelligence authorities said there is a high chance North Korea will conduct its third nuclear test of 2016.

"The possibility of a U.S. rate hike and slowing overseas fund inflows are negative factors for the won," said Suh Dae Il, an economist at Mirae Asset Daewoo Co. in Seoul. "Rising market uncertainties and mounting geopolitical risks could further hamper the flow of foreign money."
Samsung's exploding phones and the North's latest underground blast on Friday came as strategists were already warning that won strength threatens the competitiveness of the nation's exporters. Demand for South Korea's higher-yielding assets also faded after Federal Reserve officials warned against waiting too long to tighten policy, a day after European Central Bank chief Mario Draghi played down the prospect of further stimulus. 
Fed Looms
A Fed interest-rate increase is a key risk factor for the won, said Nizam Idris, head of fixed-income and currencies at Macquarie Bank Ltd. in Singapore. Futures indicate the odds of a September rate hike are 22 percent, and 57 percent for a move by December. A referendum in Italy on constitutional change and the U.S. presidential election this year may also cool sentiment.
"I am a lot more comfortable in saying that maybe for the next month or two, the inflow could continue," Idris said. But beyond that, "you get the politics, you get the potential hike in the U.S. and all of these could derail the flow."  

The won retreated 0.6 percent to 1,119.18 per dollar on Tuesday. It earlier climbed as much as 0.6 percent after Federal Reserve Governor Lael Brainard said Monday the case for the U.S. central bank to raise rates is "less compelling." It's the worst performer after the Mexican and Colombian pesos among 31 major peers since Sept. 7.
The won may be supported if greenback deposits that have built up to record levels are sold off. Local residents' dollar deposits hit $56.9 billion July, central bank data showed Monday.
"If the number or interval of U.S. rate hikes does not meet up to these investors' expectations, we could see a lot of them dumping their dollars," said Kim Dae Hun, a currency trader at Busan Bank Co. in Seoul. "When this happens the won could strengthen to the low 1,000 level."
Korea's Lodestar
Any shift in Samsung's fortunes affects the local economy, stocks and currency. The Seoul-based company's shares hit record highs in August after reporting its biggest operating profit in more than two years in July. Its revenue equates to almost one-fifth of gross domestic product.
For a Bloomberg Intelligence primer on Samsung Electronics, click here.
Samsung lost $22 billion of market value over two days through Monday. Net outflows from Korean stocks reached $171 million on Monday, the most since Aug. 26. A gauge of implied volatility on the Kospi 200 index soared more than 30 percent Monday.
Won Negative
"A lot of overseas funds that came into South Korean financial markets went for technology stocks like Samsung Electronics and this had helped boost the won, said Ha Keon Hyeong, a Seoul-based economist at Shinhan Investment Corp. "Samsung's latest challenges remove one factor that had encouraged foreign interest."
The Kospi index tumbled 2.3 percent, the biggest drop since June 24, as South Korea's Defense Ministry said Monday there will likely be another nuclear test this year, while Japanese Prime Minister Shinzo Abe said the level of threat from North Korea has changed. The share gauge rebounded 0.4 percent Tuesday.
"News related to North Korea doesn't leave lasting impacts," said Kim Dae Hun, a currency trader at Busan Bank in Seoul. "But it does tend to lift the base level of the won exchange rate with the dollar that the market is comfortable with."
Before it's here, it's on the Bloomberg Terminal.
LEARN MORE