Strategist: If Trump Wins, 'The U.S. Economy Would Take Off in a Big Way'
The greenback and Treasury yields will soar.
By , , and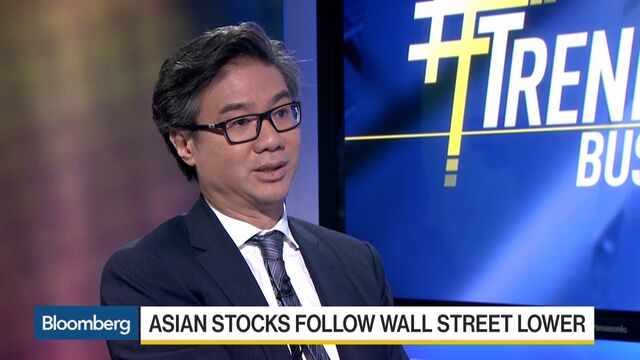 Financial markets are starting to "wake up" to the possibility of a Donald Trump presidency in the wake of Hillary Clinton's recent health concerns and tightening polls, according to Bank of America Merrill Lynch Head of Global Rates and Currencies Research David Woo. He says investors are still underestimating the real estate mogul's chances of ascending to the highest office in the land, and what a seismic change this could be for markets and the world's largest economy.
While the outsider candidate poses a risk to one of 2016's hot investment strategies, he could prove to be a massive boost for the greenback and U.S. economy.
"The U.S. economy would take off in a big way" if Trump were elected and Republicans control both legislative houses next year, said Woo, thanks to the fiscal stimulus that Trump would enact. Trump has pledged to spend at least twice as much as the Democratic nominee on infrastructure and also enact a massive tax cut, two measures that would entail a renewed issuance of Treasuries.
Against this backdrop, the greenback would strengthen and U.S. Treasury yields would rise, a view shared by Woo and other fixed income veterans as well.
Woo has warned that the risk parity strategy in particular — which at its most basic level entails a long levered position in Treasuries and a long position in stocks to better diversify risk levels across different asset classes — would be imperiled if Trump emerges victorious. The strategist connected the rise of Trump relative to Clinton in national and battleground state polls to the underperformance of risk parity trades, though it's difficult to see how the proximate cause for the bond selloff has its roots in the U.S. rather than overseas.
"In the last four years, we have had two instances of massive unwinding of the risk parity-trades," he said during an interview on Bloomberg TV on Monday. ''At this point, the risk to the risk-parity trade is just as big."
As it stands now, Woo believes the market is pricing in a landslide Clinton victory without a Democratic clean sweep in Congress, implying that monetary stimulus will remain the only game in town left to support growth.