Odd Lots: Why This Bank Whistleblower Walked Away From More Than $8 Million
Could you imagine doing that?
by and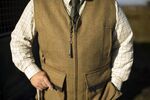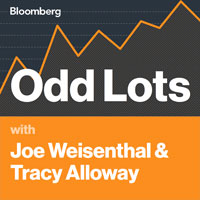 Subscribe to Bloomberg Odd Lots on iTunes Podcasts
Subscribe to Bloomberg Odd Lots on Pocket Casts 
Every week, hosts Joe Weisenthal and Tracy Alloway take you on a not-so-random walk through hot topics in markets, finance, and economics.
Could you walk away from a reward of more than $8 million?
The guest on our latest episode of the Odd Lots podcast did just that.
Eric Ben-Artzi was a risk officer at Deutsche Bank AG who concluded that his bank was mismarking a massive derivatives portfolio. When he couldn't get his colleagues to reprice the derivatives he called a hotline and blew the whistle, ultimately leading to a $55 million fine for Deutsche Bank and a huge reward for Ben-Artzi from the U.S. Securities and Exchange Commission — a reward that Ben-Artzi chose not to take.
In this episode he explains what he saw that was wrong and why he ultimately didn't take the money.
Before it's here, it's on the Bloomberg Terminal.
LEARN MORE