Greenhill M&A Backlog Will 'Certainly Replenish,' CEO Bok Says
By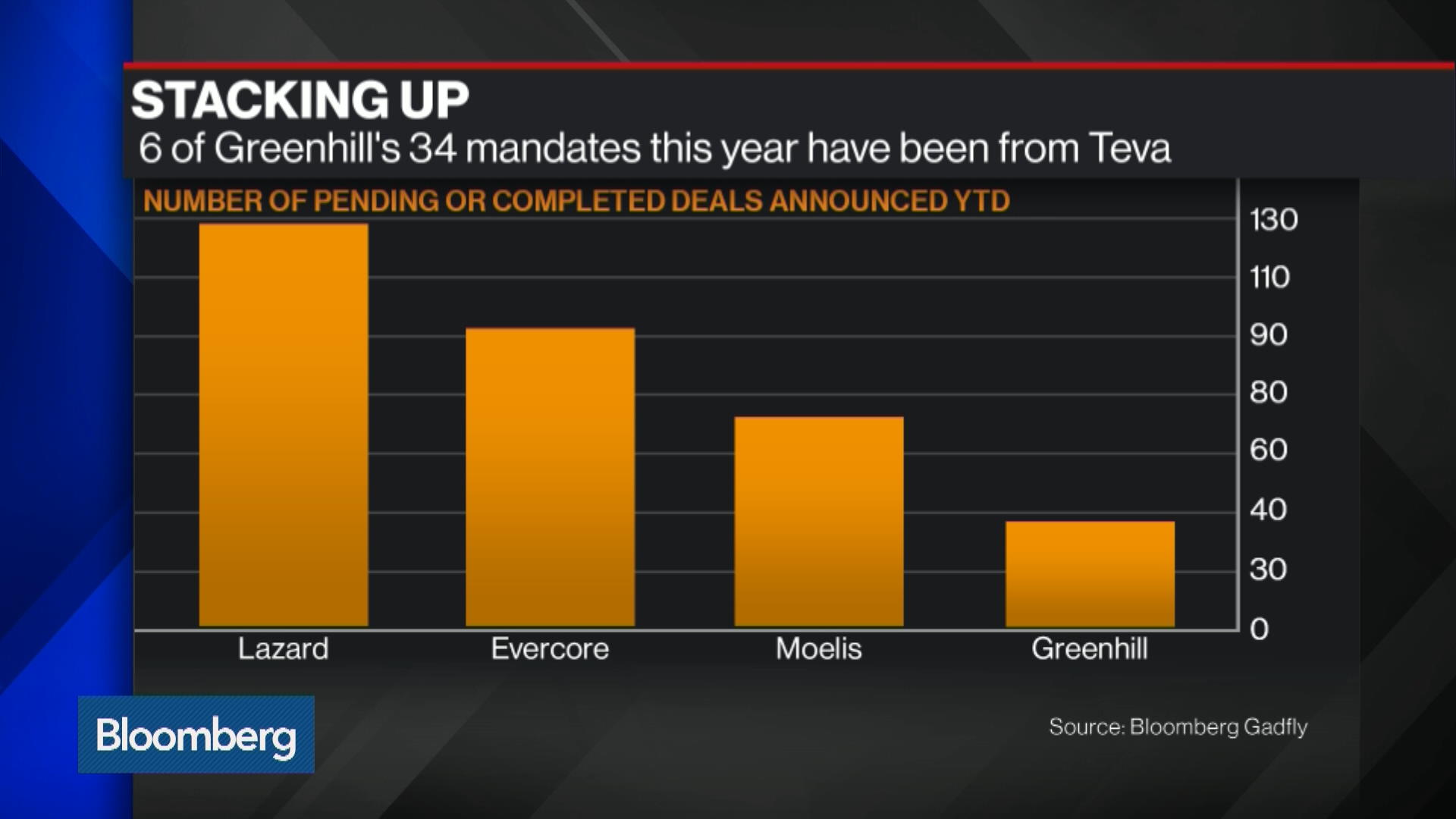 Greenhill & Co. Chief Executive Officer Scott Bok said his investment bank can "certainly replenish" the pipeline of mergers and acquisitions that it is advising on, after Teva Pharmaceuticals Industries Ltd., a major client, completed a $40.5 billion takeover last month.
"Certainly that was a wonderful transaction, but there are plenty more," Bok said in a Bloomberg Television interview Monday. "What, sometimes, outsiders think is that our entire business rises or falls based on the deals they read about in the press. But at any given time we're working on dozens of transactions, some of which are big and will become known in the weeks and months to come, many of which are small. We'll earn good fees from them and yet they'll never become really public."
Before it's here, it's on the Bloomberg Terminal.
LEARN MORE