markets
Goldman: We've Reached 'Maximum' Bullishness and That's Bad News for U.S. Stocks
Investors might get the horns.
By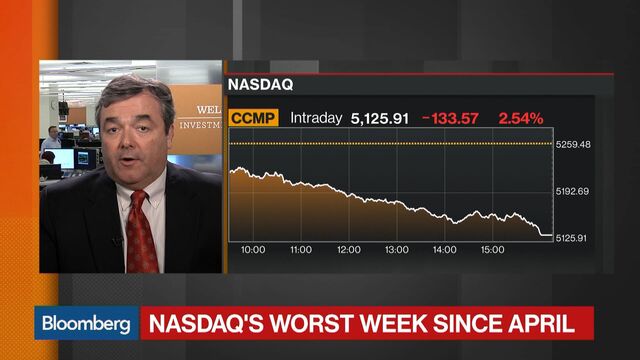 U.S. stocks have climbed many walls of worry as they marched to fresh all-time highs in 2016.
But the market calm that characterized the summer also propelled investor enthusiasm to extremely elevated levels, according to Goldman Sachs Group Inc., which bodes ill for the near-term performance of equities.
Goldman's sentiment indicator, which tracks S&P 500 futures positioning, now stands at 100 – its maximum level:

Readings above 90 or below 10 are contrarian indicators that are "significant in predicting future returns," writes Chief U.S. Equity Strategist David Kostin in a note titled "Where to Invest Now: None of the Above."
This degree of enthusiasm "points to a 2 percent near-term S&P 500 fall," he said.

On June 28, shortly after the U.K. referendum, this indicator suggested that positioning was extremely pessimistic on stocks, serving as a buying signal for the rally that ensued.
The turmoil in longer-dated bonds around the world last week also crimped U.S. stocks, with the S&P 500 falling 2.45 percent on Friday.
The strategist predicts that uncertainty surrounding the U.S. election could also hit equities. National polls suggest the presidential race has become tighter in recent weeks, with Democratic nominee Hillary Clinton's lead over Republican nominee Donald Trump narrowing substantially.

Disappointing U.S. data also raise the odds that earnings fail to meet analysts' expectations going forward, he warned, which would mean further downside for stocks.
Meanwhile, the fundamental outlook for equities is as dominated by four factors, according to the strategist: sluggish growth, rising earnings per share, elevated valuations, and few marginal buyers for U.S. stocks.
Kostin affirmed his call that the S&P 500 will finish the year at 2,100, which would be a fall of 1.3 percent from Friday's close.
"We expect yield to be the primary source of return during the next year," he concluded.
Before it's here, it's on the Bloomberg Terminal.
LEARN MORE