Frankfurt's Brexit Pitch: We'll Make It Easy to Fire Bankers
By
Proposal would relax employment law to streamline layoffs

Executives considering a move "are afraid of German contracts"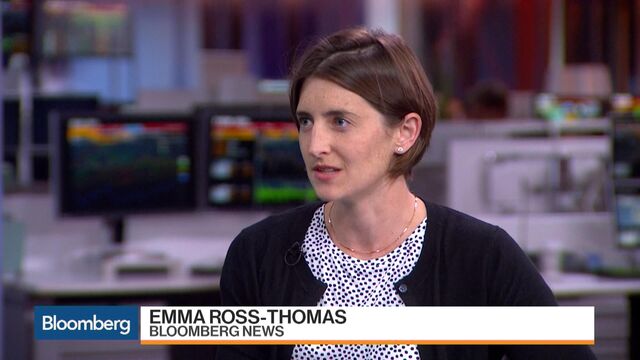 In the jostling to lure London bankers post-Brexit, Paris touts its cultural and culinary offerings, Amsterdam its digital connectivity, and Dublin its use of English. Frankfurt's pitch: make it easy to fire bankers.
Hesse, the German state that's home to the country's financial hub, is exploring ways to loosen employment law to allow banks to easily fire highly paid employees in a downturn -- which banks can do in the U.K. Hesse Finance Minister Thomas Schaefer said that could make Frankfurt more attractive to companies considering a move away from London.
"The British say: 'If we hire top earners when it's booming, we have to be able to quickly reduce our high-wage staff when a boom abruptly stops,"' Schaefer, a member of Chancellor Angela Merkel's Christian Democratic Union, said in an interview. "You can surely waive strict dismissal rules for those who earn a significant amount of money."
Though it will likely be years before Britain actually leaves the European Union, a Brexit could threaten the ability of the City's financial sector to do business throughout the bloc. So Frankfurt and at least a half-dozen other European cities are wooing banks that may move units after the June vote to leave the EU.
"We've got to get ahead of the situation on Brexit before other cities like Paris and Milan do," said Uwe Becker, Frankfurt's deputy mayor and treasurer.

German employment law makes it difficult to cut from the rank and file, regardless of what they earn, while allowing for the firing of top executives. Minister Schaefer suggests extending the more relaxed rules to all top money makers -- such as those with annual salaries over 300,000 euros ($339,000) -- and making their easier dismissal part of their employment contract in exchange for specified severance pay.
The Association of Foreign Banks in Frankfurt has floated the idea of a three- to five-year grace period during which jobs moved from London would be governed by British rules.
"When we meet with CEOs and Brexit teams, they ask about our labor laws," said Eric Menges, president of FrankfurtRheinMain, a quasi-government agency that promotes business development in the region. "They're afraid of German contracts."
The catch is that any change would need to take place at the national level and Germany's Labor Ministry, which is responsible for employment law, is run by the Social Democrats, who have close ties to unions. Federal Labor Minister Andrea Nahles has no plans to alter the country's job-protection regulations, according to a ministry spokesman.
Hesse, meanwhile, is making sure to share with British banks the list of advantages it says Frankfurt has over rival cities such as a competitive tax structure and strength of the region's economy. The state is working to explain the practicalities of matters such as worker participation on German company boards, and investment promotion agencies have set up a hotline to offer advice on everything from housing to schools to office space.
The goal, Frankfurt officials say, isn't to steal jobs from London, but rather to ensure that any jobs that do leave the City go to Frankfurt rather than one of its continental rivals. And while Frankfurt's reputation may be somewhat tame when compared to other cities vying for Brexit refugees, they stress that it's a sensible, business-friendly place built around finance.
Sign up to receive the Brexit Bulletin, a daily briefing on the biggest news related to Britain's departure from the EU.
Paris, for instance, "is the city of light, the city of love, and a city of lunch," said Hubertus Väth, head of the Frankfurt Main Finance trade group. "And in finance, lunch is for losers."
— With assistance by Rainer Buergin, Julia Hirsch, and David Rocks
Before it's here, it's on the Bloomberg Terminal.
LEARN MORE