Forces Loyal to Libyan Commander Haftar Capture Two Oil Ports
by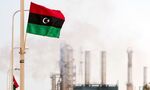 Forces loyal to a powerful Libyan military commander captured two key oil ports from rival fighters, deepening turmoil in the North African nation's oil industry.
Khalifa Haftar's fighters in his eastern-based Libyan National Army have taken the Ras Lanuf and Es Sider terminals, spokesman Colonel Ahmed al-Masmari said by phone. "This operation that was launched today aims to fully control the road between Es Sider to Qanfuda in Benghazi, which was occupied by militias to steal the nation's wealth," al-Masmari said.
The National Oil Co. confirmed the ports were taken, without commenting further.
Haftar loyalists wrested the terminals from the Petroleum Facilities Guard, onetime allies, after pushing deeper into the central area known as Libya's oil crescent in mid-August and establishing a presence near the Zueitina terminal. Although restrictions on oil exports mean Haftar can't generate revenue, the control of oil assets afford him political leverage.
The former general, who declared a private war on radical Islamists in mid-2014, doesn't recognize the fragile national unity government of Prime Minister Fayez al-Serraj in the capital, Tripoli, and holds sway over the east.
The oil industry has been a focus of competing forces since the 42-year rule of Muammar Qaddafi ended five years ago, and output has fallen to less than a quarter of its pre-2011 levels.
Before it's here, it's on the Bloomberg Terminal.
LEARN MORE