North Korea Missile Launches, Nuclear Detonations: Timeline
By
Missile program began with Soviet SCUD, launchpad from Egypt

Pyongyang regime conducted fifth nuclear test on Sept. 9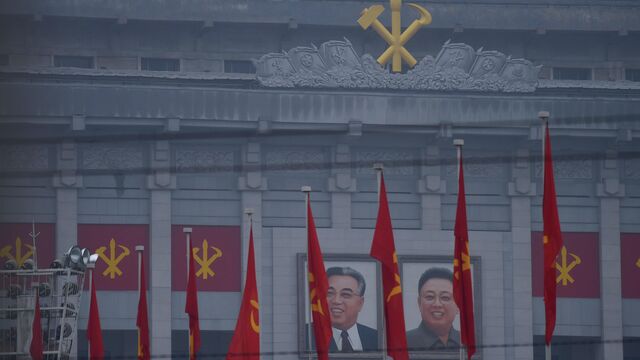 North Korea conducted its fifth nuclear test on Friday -- the anniversary of the nation's founding -- and claimed it can now mount nuclear warheads onto rockets.
Here is a history of North Korea's rocket launches and nuclear detonations:
1976-81: Begins development using SCUD-B missile from the Soviet Union and launchpad from Egypt
1984: First SCUD-B missile test firing
1988: Operational deployment of SCUD-B and SCUD-C missiles
1990: First Rodong missile test firing
1998: Operational deployment of Rodong missiles, which have a range of 1,300 kilometers. Firing of Taepodong-1 missile, which North Korea says was a satellite launch
2005: North Korea announces possession of nuclear weapons and its withdrawal from six-party talks aimed at ending its atomic program
July 2006: Taepodong-2, Rodong and SCUD missiles test firings. Taepodong-2 is a long-range missile that could eventually travel 10,000 kilometers and be able to strike targets in the U.S.
Oct. 2006: Korean Central News Agency announces "a successful nuclear test"
2007: Operational deployment of Rodong missiles
April 2009: Firing of Taepodong-2 missile, which North Korea says was satellite launch. United Nations strengthens sanctions and North Korea responds by withdrawing from six-party nuclear disarmament talks
May 2009: North Korea carries out second nuclear test
July 2009: Test-firing of SCUD and Rodong missiles

Dec. 2011: North Korean leader Kim Jong Il dies, clearing way for son Kim Jong Un to take power
April 2012: North Korea says Unha-3 rocket launch failed
Dec. 2012: North Korea launches Unha-3 rocket that puts its first satellite into space
Feb. 2013: North Korea conducts third underground nuclear test
Aug. 2013: North Korea reported to have restarted nuclear reactor to produce plutonium
May 2015: North Korea claims to have tested a submarine-launched missile; says it developed technology to mount nuclear warhead on a missile

July 2014: North Korea conducts series of missile tests ahead of Chinese President Xi Jinping's visit to Seoul
Sept. 2015: North Korea threatens nuclear attack against U.S. and reaffirms its main reactor is operational. South Korean President Park Geun Hye says North would "pay a price" for fourth test
Dec. 2015 Kim Jong Un says North Korea is "ready to detonate" a hydrogen bomb
Jan. 6, 2016: North Korea says it successfully tests hydrogen bomb
Feb. 7, 2016: North Korea launches a long-range rocket that it says successfully put a satellite into orbit
August 24, 2016
North Korea successfully launches a ballistic missile from a submarine
Sept 5, 2016
North Korea fires three ballistic missiles about 1,000 kilometers (620 miles), at least one of which entered Japan's air defense zone
Sept 9, 2016
North Korea conducts fifth test
Before it's here, it's on the Bloomberg Terminal.
LEARN MORE