U.S. ELECTION WRAP: Will Clinton-Trump Debate Be the 'Nastiest' Ever?
Fallout from last last night's foreign policy forum sets the stage for what could be the most venomous presidential debate ever, one expert says
By and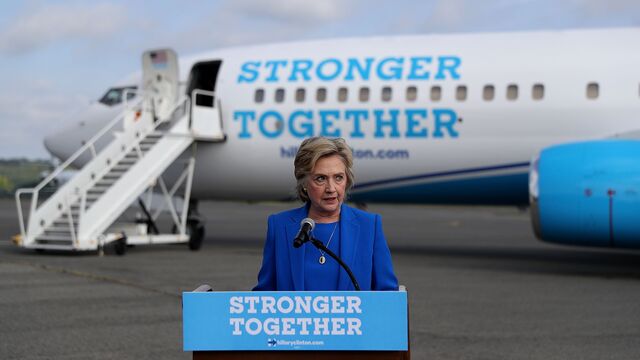 Hillary Clinton and Donald Trump both are in full attack mode following last night's nationally televised forum on foreign policy—an "appetizer" for their first face-to-face debate—which could rank as the most hostile such encounter in U.S. history, according to one expert.

SPOTLIGHT ON HOLT

JOHNSON FLUB

POLLS

FUNDRAISING

ETC

CONGRESSIONAL ELECTIONS
SENATE RACES (Republicans hold 54-46 majority)
HOUSE RACES (Republicans hold 246-186 majority)
Before it's here, it's on the Bloomberg Terminal.
LEARN MORE