Iraq Tells OPEC at What Oil Output Level It's Ready to Freeze
by and
Iraq can support freeze 'for a certain period': SOMO official

Country sees its oil production growing; won't flood market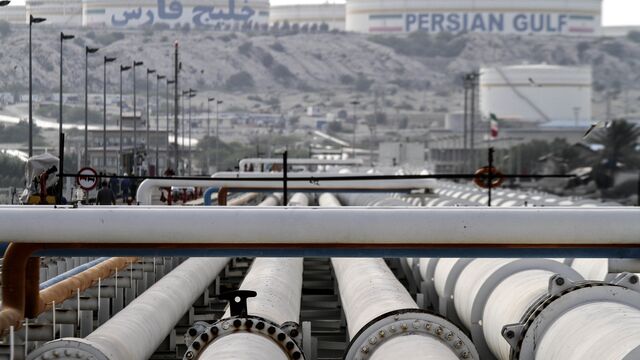 Iraq has given fellow OPEC members the level of crude production at which it would be prepared to freeze output, according to the top official at the state oil marketing company.
The second-biggest producer in the Organization of Petroleum Exporting Countries could support a freeze "for a certain period," Falah Al-Amri, the director general of Iraq's Oil Marketing Co., known as SOMO, said in interview in Singapore on Thursday. He didn't give any further details about the level at which the country is prepared to hold its production.

Speculation that the world's biggest oil suppliers will agree to coordinated action aimed at controlling output when they meet in Algiers this month has whipsawed global prices. Saudi Arabia and Russia, the world's biggest producers, this week pledged to cooperate to stabilize global markets, while failing to announce any specific measures. If oil prices rise because of a freeze, that would make up for suspending plans to raise output, according to Al-Amri.
"We gave them a number at which we could freeze," he said. "Output plans and a freeze are not contradictory. If a freeze means higher prices, then that compensates for not increasing production."
The nation's oil production will continue to grow, rising by 100,000 to 150,000 barrels a day annually in the near-term, Al-Amri said earlier at a conference in the city. The country plans to pump 6 million barrels a day by 2020. It currently produces about 4.48 million barrels daily, according to Bloomberg estimates.
'No Hurry'
"Iraq does not want to flood the market with oil; others might, but we don't," he said. "We are not in a hurry. We just want to increase our production quietly."
Crude has gained about 10 percent since OPEC said in August that it will hold talks in Algiers. Brent, the global benchmark, was up 1.5 percent at $48.68 a barrel by 3:50 p.m. Singapore time on the London-based ICE Futures Europe exchange. West Texas Intermediate, the U.S. marker, was 1.8 percent higher at $46.32 a barrel in New York.
Separately, an official from Iran's national oil company said it will be too early for the country to discuss freezing crude output in Algiers. Iran will be ready to decide on capping production once output reaches the level it was before international sanctions were imposed on the country, Mohsen Ghamsari, director for international affairs at state-run National Iranian Oil Co., said in an interview in Singapore.
That's "slightly" above 4 million barrels a day, which may be achieved by the end of 2016 or early next year, he said. The nation is currently pumping about 3.8 million barrels daily.
Before it's here, it's on the Bloomberg Terminal.
LEARN MORE