Brexit Bulletin: Your Firms Might Suffer Too, Banks Tell Europe
Hammond and Fox to speak in Parliament as City adopts new lobbying strategy
By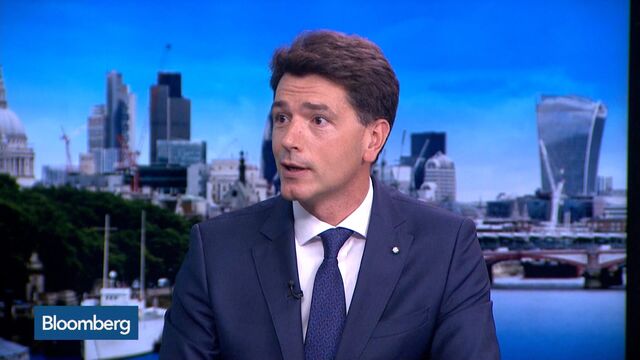 Sign up to receive the Brexit Bulletin in your inbox.
Britain's banks are adding a new angle to their campaign for special status in the Brexit negotiations by telling European governments that their companies risk being hurt too.
Firms from France to Germany could lose access to the region's biggest financial hub, making it harder for them to borrow money or buy derivatives to protect against currency swings and fluctuating interest rates, British Bankers' Association Chief Executive Officer Anthony Browne told a U.K. parliamentary committee on Wednesday.
"We shouldn't look at all this about what's in our own national interest; it's got to be in their interest as well. It's in the interest of a lot of customers across Europe to be able to continue to have access to the services that London offers. It's not in the interest of either side to sever that."
Andrew Gray, U.K. regional financial services leader at PricewaterhouseCoopers, said some of the wider costs that would affect the U.K. and Europe "should be more fully understood" before negotiating positions get too hard. "The failure of an investment bank to provide a German corporate with the right financial structuring would inevitably be a direct cost on the German corporate, as well as a loss of revenue for the English subsidiary of the particular institution."
A key reason for British bankers to be concerned: EU Commissioner for financial markets, Valdis Dombrovskis, told Handelsblatt today that failure to respect the rules of the single market will cost U.K. banks their access to EU customers.
Separately, U.K. Business Secretary Greg Hands said that the aim is to get as much EU access "as we can."
Chancellor of the Exchequer Philip Hammond, who met bankers yesterday and pledged them support, speaks in parliament later today.

Mixed Messages?
The EU should should ease its demand for the U.K. to allow free movement of workers in return for post-Brexit market access because that would help keep Britain tied to Europe, a senior member of Chancellor Angela Merkel's party said.
Norbert Roettgen, head of the German parliament's foreign affairs committee, took a more accommodating stance than Merkel, who signed up to the decision of EU governments that the so-called four freedoms -- capital, goods, services and labor -- aren't negotiable. 
"We should think out of the box, not only black or white," Roettgen told Bloomberg Television. "We should be flexible as Europeans" to keep relations with the U.K. "as close as possible," he said.

By contrast, the Czech Republic's negotiator,  Tomas Prouza, told Bloomberg that the U.K.'s current proposals are "completely unrealistic."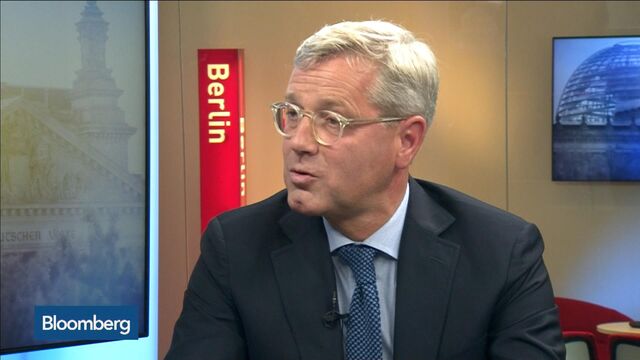 Opportunity Cost
The U.K. has delayed a raft of decisions needed to spur investment in clean-energy technologies from offshore wind to nuclear power as it contends with the Brexit vote.
The newly-formed Department for Business, Energy and Industrial Strategy may postpone until next year publication of the fifth carbon budget, a key plan setting out how the U.K. will meet its carbon reduction targets for 2030, Climate Change Minister Nick Hurd said on Tuesday. 
"I think there's some flexibility around the publication," Hurd said. "It's more important to get this right than to rush something out that doesn't hit the target."
Want more on the kind of clean-energy tech that might deliver real change around the world? Read this piece by Bloomberg's Jessica Shankleman.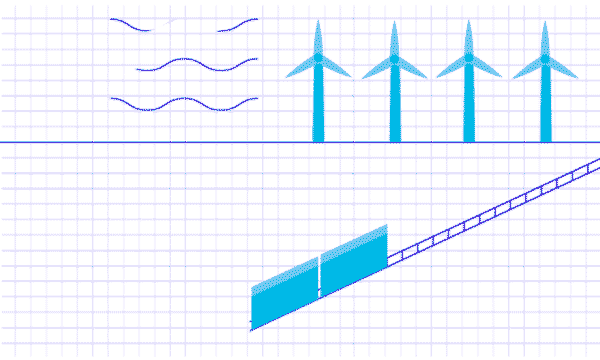 Hope for Property and Planes
The housing market gained momentum in August, with the Royal Institution of Chartered Surveyors saying today that its house-price gauge rose to 12 from a three-year low of 5 in July as more real-estate agents reported appreciating prices. In London, it remained negative for a sixth month, indicating home values are falling.
Separately, EasyJet Plc Chief Executive Officer Carolyn McCall said a feared drop in travel demand hasn't been as severe as investors expected. 
On the Markets
The pound fell the most in more than two weeks yesterday after Bank of England Governor Mark Carney signaled further monetary easing is still possible even amid signs the economy has weathered the shock of the Brexit vote.
Currency traders share Carney's serenity with measures of the pound's volatility dropping to levels not seen before the referendum date was set.

And Finally...
This weekend's "Last Night of the Proms" could be dragged into the Brexit battle. The traditional evening of classical music and patriotism, when concert-goers flock to London's Albert Hall to wave Union Jack flags and sing "Land of Hope and Glory," may be hijacked by an anti-Brexit group, the Daily Telegraph reported. The newspaper says a crowd-funding campaign has been launched to buy 5,000 blue EU flags for volunteers to hand out to the audience to wave.
For more on Brexit follow Bloomberg on Twitter, Facebook and Instagram, and see our full coverage at Bloomberg.com