Brexit Bites IPhone Users as Price Jumps With Weaker Pound
by
IPhone 7 costs 11% more than previous 6s; 7 Plus is 16% more

In Germany, U.S. the difference is modest or not at all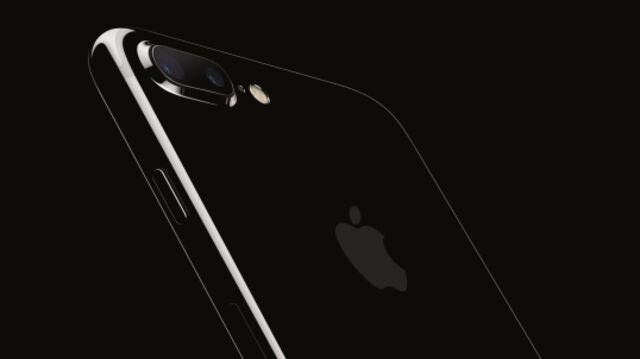 British consumers annoyed at paying more for an iPhone 7 than for its predecessor 6s can blame Brexit and the drop in the pound for the outsized U.K. cost increase for Apple Inc.'s flagship smartphone.
The base level iPhone 7 and larger-screen iPhone 7 Plus, unveiled in San Francisco this week and available in the U.K. on Sept. 16, will set consumers back 599 pounds ($797) and 719 pounds, respectively. That's up 11 percent and 16 percent from the previous versions announced in September 2015.
There was no increase in the U.S. for the entry level iPhone 7, which costs $649, same as the last iPhone 6s even with double the storage. The price for the 7 Plus increased 2.7 percent. In Germany, the newer phones cost more, but only by about 3 percent to 6 percent.
Had the pound remained at pre-Brexit levels, there'd be little reason for an increase to consumers. Apple's prices, like those of many electronics manufacturers, often reflect currency swings in different markets. When Apple Chief Executive Officer Tim Cook unveiled the first 6s series in September 2015, the pound bought $1.54. At $1.33 now, it's about 14 percent lower -- with the biggest drop coming after U.K. voters decided on June 23 to leave the European Union.
For more on the iPhone 7 introduction click here.
It's important for Apple to maintain profits, especially on its higher-priced phones, said John Butler, an analyst with Bloomberg Intelligence.
"They don't let their margins slip with currency fluctuations," Butler said. "They will raise prices to maintain that margin if they have to."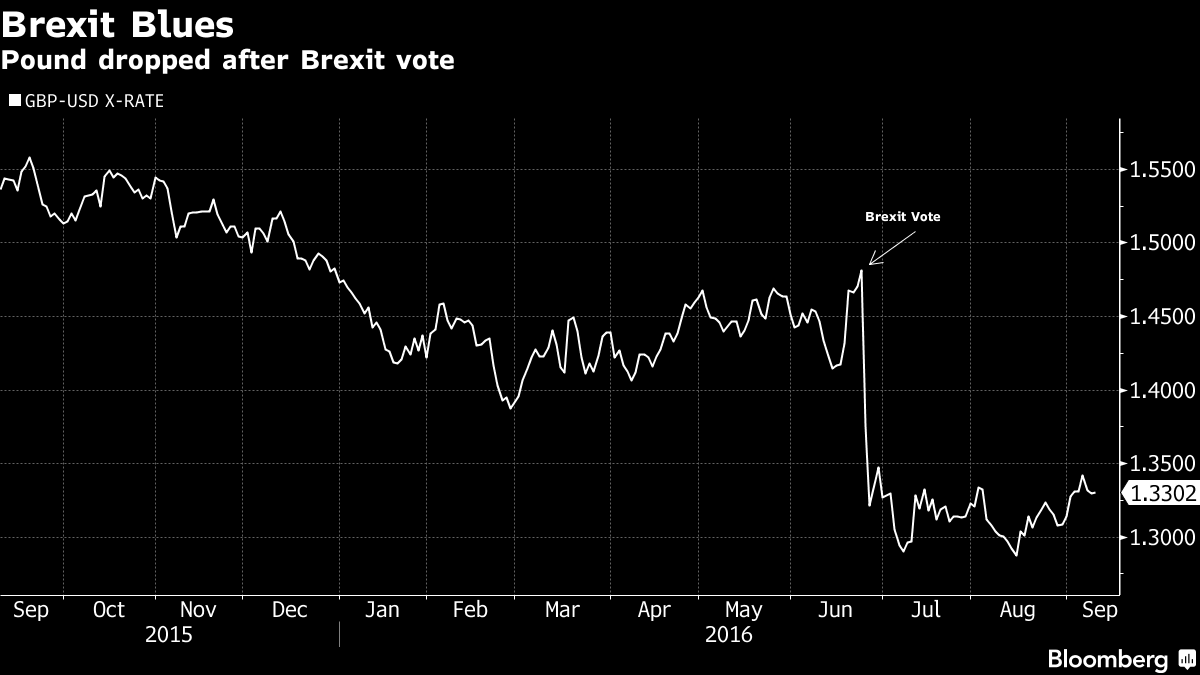 Two years ago, when an especially strong pound bought $1.61, Apple didn't increase prices at all. Apple priced the iPhone 6 at 539 pounds, 10 pounds lower than the earlier 5s. The 6 Plus made its debut at 619 pounds in 2014. The U.K. prices include value-added tax.
An Apple spokeswoman in the U.K. didn't respond to a request for comment on its pricing policies.
Before it's here, it's on the Bloomberg Terminal.
LEARN MORE