Speculation Grows Riksbank Must Do More QE as Draghi Sets Agenda
By and
Riksbank keeps rate at minus 0.5%, QE measures unchanged

Outlook for rate increases maintained at second half of 2017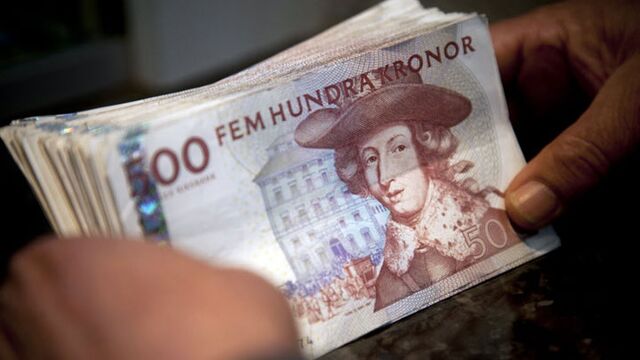 As much as it probably doesn't want to, Sweden's central bank is expected to deliver one final injection of stimulus to keep up with record measures from the European Central Bank.
The Riksbank struck a defiant tone on Wednesday as it kept its benchmark rate unchanged, decided against extending its bond purchases, raised the inflation outlook and even predicted a weaker krona. But all this might be largely irrelevant already on Thursday, when ECB President Mario Draghi is predicted to expand his quantitative easing program.
For "a small, very, very open economy with very large capital flows," monetary policy steps taken outside Sweden are too important to ignore, Riksbank Governor Stefan Ingves said in an interview on Bloomberg Television with Francine Lacqua. "What goes on in the global market for sure is going to affect us one way or the other, so so we need to keep an eye on what's going on out there."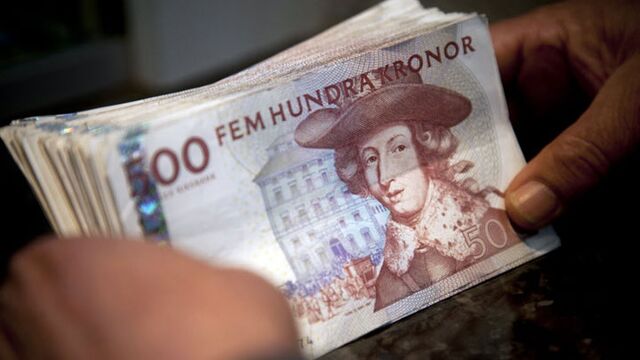 Asked specifically about the ECB, Ingves said "they do their thing and we do our thing." But at a press conference earlier in the day, he noted that "extremely low rates abroad" can't be ignored. We'll "just have to see what happens with the ECB."
Sweden's biggest banks argue that the Riksbank can't afford to design its QE program without taking stimulus measures in the euro zone into account. The bank needs to ensure that krona strength doesn't undermine its efforts to reach a 2 percent inflation target that has eluded policy makers for almost half a decade.

According to Knut Hallberg, an analyst at Swedbank, "it will be hard to end QE already by the turn of the year, primarily since we think that the ECB will announce some kind of extension" to its program. "It doesn't necessarily have to happen in October. If they feel that things continue to head in the right direction they may get the courage to wait until December before they put their foot down," he said.
To see Bloomberg TV's interview with Ingves, click here.

The ECB will probably extend its QE program at its meeting Thursday, said Robert Bergqvist, chief economist at SEB in Stockholm. Along with three of Sweden's five largest banks, SEB predicts the Riksbank will announce an extension of its asset purchases in the autumn into next year.
"If the Riksbank doesn't also push on the pedal of the printing press that could lead to a stronger krona," Bergqvist said. SEB estimates the Riksbank will add 30 billion kronor ($3.5 billion) to its 245 billion-krona program.
The Riksbank repeated its commitment on Wednesday to remain "highly prepared to make monetary policy even more expansionary if necessary."

Policy makers have spent more than four years struggling to boost inflation, which has seemed mired below the 2 percent target. They may have received unexpected help from the U.K., whose vote to leave the European Union sent currency markets into a tailspin and helped drive down the Swedish krona over the past two months.
Hallberg said that, since July, things have moved in the Riksbank's favor. Policy makers also listed a number of improvements.
"Supported by the expansionary monetary policy, the Swedish economy has
strengthened rapidly and activity is expected to continue to be strong over the
next few years," the Riksbank said. Underlying inflation "has shown a rising trend since 2014" while "the labor market has continued to improve," it said. "Conditions are thus good for a continued rise in inflation."
That of course depends on what the ECB does.