Philippines in Talks on China Boats Near Disputed South China Sea Shoal
By and
Vessels 'not fishing boats' according to Duterte's spokesman

Duterte to raise arbitration ruling when it is appropriate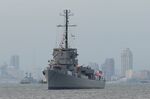 The Philippines said it is using a back channel with China to find out why at least 10 Chinese vessels have gathered near the contested Scarborough Shoal in the South China Sea.
Pictures of the boats, some with Chinese coast guard insignia, were released on Wednesday by the Philippines. Officials said they were taken Sept. 3 in the vicinity of Scarborough Shoal, a rocky outcrop that China seized from the Philippines in 2012.
The Philippines has asked China via informal channels about the vessels that "were not fishing boats," said Ernesto Abella, a spokesman for President Rodrigo Duterte. It comes as Duterte makes his debut on the international stage at the Association of Southeast Asian Nations summit in Vientiane, Laos, a meeting where the disputed South China Sea often takes center stage.
China's assertion to more than 80 percent of the South China Sea, one of the world's busiest shipping lanes that carries $5 trillion in annual trade, overlaps claims from the Philippines and other Southeast Asian states. The waterway has become a flash point for a broader tussle between China and the U.S. for influence in the area.
For an explainer on Asian territorial disputes, click here.
Beijing has rebuffed a July ruling by an international tribunal that its South China Sea claims had no legal basis. Since the decision on the case brought by the Philippines, there has been speculation China could seek to build on Scarborough and extend its land reclamation to the north of the Spratly chain, where it has already reclaimed more than 3,000 acres on seven features.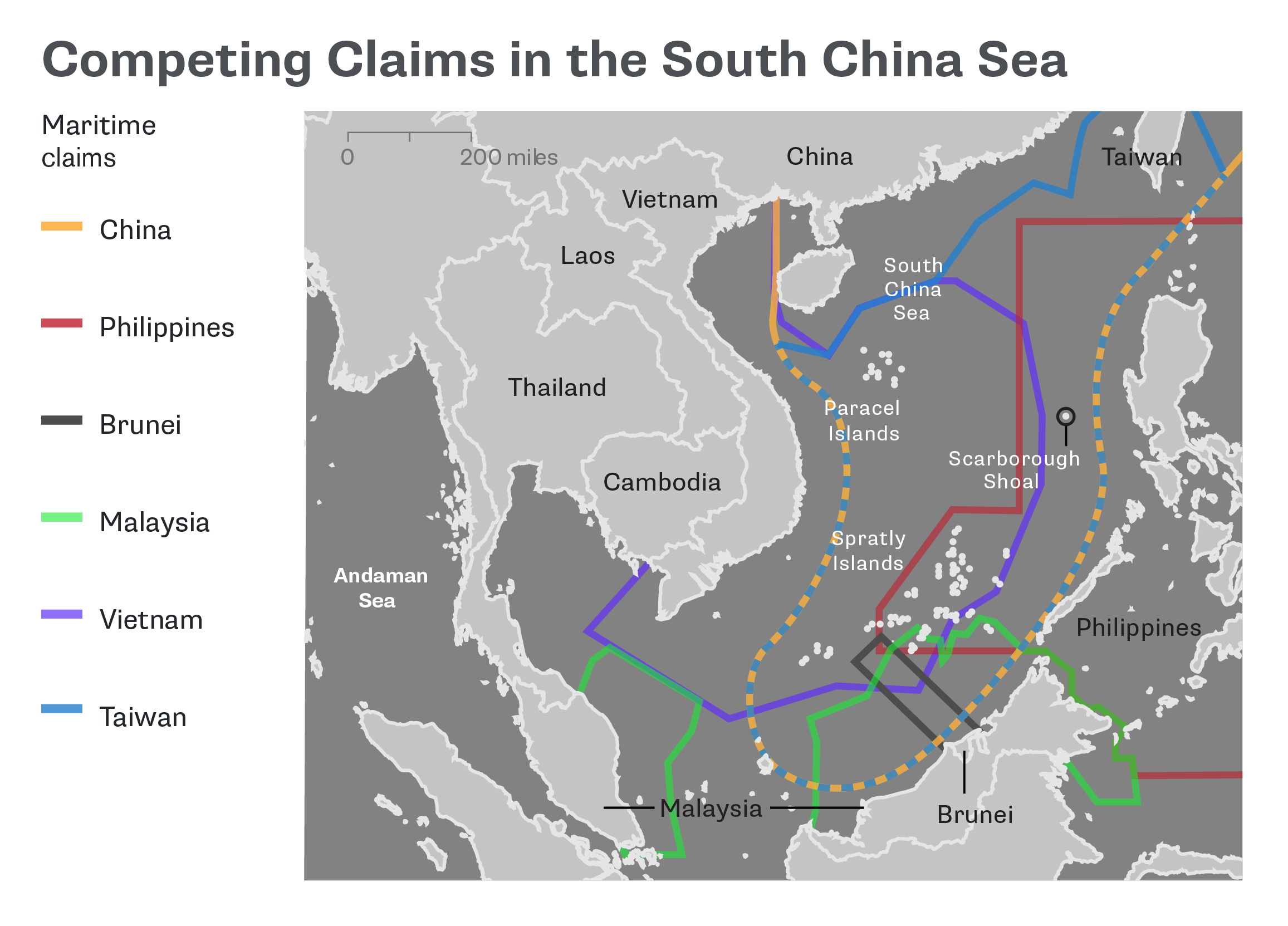 Duterte has indicated he wants a "soft landing" on the dispute and doesn't plan to raise the arbitration ruling with China until the appropriate moment, Abella said. Any talks with China would be "within the framework of the positive ruling that favored the Philippines."
Before a meeting of Asean leaders and China Wednesday, Duterte shook hands with Premier Li Keqiang.
Abella said the Philippines released the photographs to signal to China it is aware of what is happening near the shoal. The U.S., a treaty ally of the Philippines, had not been directly informed, he said.
Building on Scarborough, about 350 kilometers (218 miles) from Manila, would be particularly provocative because it would be a step toward China installing radar, aircraft and missiles that could reach the Philippine capital and nearby U.S. bases.
It would be the "final nail in the coffin" for Asean-based efforts to manage the tensions, according to Zack Cooper, a fellow at the Center for Strategic and International Studies in Washington.