OPEC Risks 'Crying Wolf' as Oil Trader Gunvor Doubts Accord
By , , and
Output accord probably won't be reached at Algiers: Gunvor

Iran moving closer to goal of pre-sanctions level production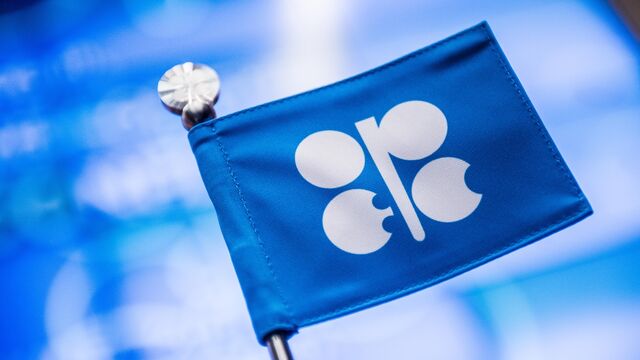 One of the world's biggest commodities traders doubts oil producers will be able to agree on curbing output to pull up prices.
While it's "easier" to have talks on freezing supplies now than it was at a meeting in Doha earlier this year, a deal is unlikely at a gathering in Algiers later this month, said David Fyfe, Gunvor Group Ltd.'s head of market research and analysis. Producers have pledged to discuss measures to help the market, but Saudi Arabia has said it sees no need to limit oil output and Russia expressed doubt that a cap is needed.
"There won't be an agreement but it does no harm to keep talking about this because that itself is price supportive," Fyfe said at the Asia Pacific Petroleum Conference in Singapore on Wednesday. "Of course, there's a risk of crying wolf. But at some stage it's the law of diminishing returns when you keep talking about a production agreement and not actually reach one."
Crude has jumped more than 10 percent since early August amid speculation that global producers will be able to reach an international agreement to cap output and shrink a global glut. Still, Iran's desire to boost supplies to levels before international sanctions were imposed on it, as well as a lack of clarity from others such as Saudi Arabia and Russia on how a deal may be structured is making analysts skeptical. A previous proposal that had also boosted prices earlier this year ended without an accord at an April meeting.

A freeze in output by the Organization of Petroleum Exporting Countries would do nothing to oil prices, Christof Ruehl, the global head of research at Abu Dhabi Investment Authority, said at APPEC in Singapore on Wednesday. A cut in production is necessary to change prices, he said.
Brent crude, the benchmark for more than half the world's oil, was up 1.1 percent at $47.78 a barrel by 6:37 p.m. Singapore time. West Texas Intermediate, the U.S. marker, traded 1 percent higher at $45.28 a barrel.
Iran is closer to its aspiration to produce 4 million barrels a day, the level of its output before the sanctions were imposed over its nuclear program, according to Fyfe. The Persian Gulf exporter is pumping 3.8 million barrels a day, close to its target, Mohsen Ghamsari, director for international affairs at state-run National Iranian Oil Co., said at the conference on Wednesday. He added that limiting supply is "a political decision."
While Russia will attend the talks in Algiers, it's already pumping record amounts. The nation's production of crude, condensate has risen above 11 million barrels a day for the first time since at least 1991, according to daily data published on the website of the Energy Ministry's CDU-TEK unit for the start of September.
Record Output
The country's seen pumping 10.9 million barrels a day in 2016, and 11.3 million next year, Jonathan Kollek, the head of Eurasia at oil trader Trafigura Group, said at APPEC in Singapore on Wednesday. Production costs are at about $19.21 a barrel this year, he said, adding that 80 percent of Russia's output is profitable at a cost of $20 a barrel or more.
Meanwhile, OPEC is also producing unprecedented amounts of crude, with total output reaching 33.69 million barrels a day last month, according to according to a Bloomberg survey of analysts, oil companies and ship-tracking data. If the group doesn't cut production and pumps 34 million barrels a day, stockpiling of supplies around the globe will continue, according to Gunvor's Fyfe.
Members of the group, which have been following a Saudi-led strategy of pumping more to force higher-cost producers to cut their output, have "successfully squeezed" non-OPEC supplies, which have slid by about 1 million barrels a day this year, he said.
— With assistance by Ann Koh, Alfred Cang, and Dan Murtaugh
Before it's here, it's on the Bloomberg Terminal.
LEARN MORE