Iran, Oil-Freeze Fulcrum, Won't Stop at Pre-Sanctions Output
by
Iran targets new fields, foreign contracts for output growth

Exports may be the best measure of Iran's oil-supply recovery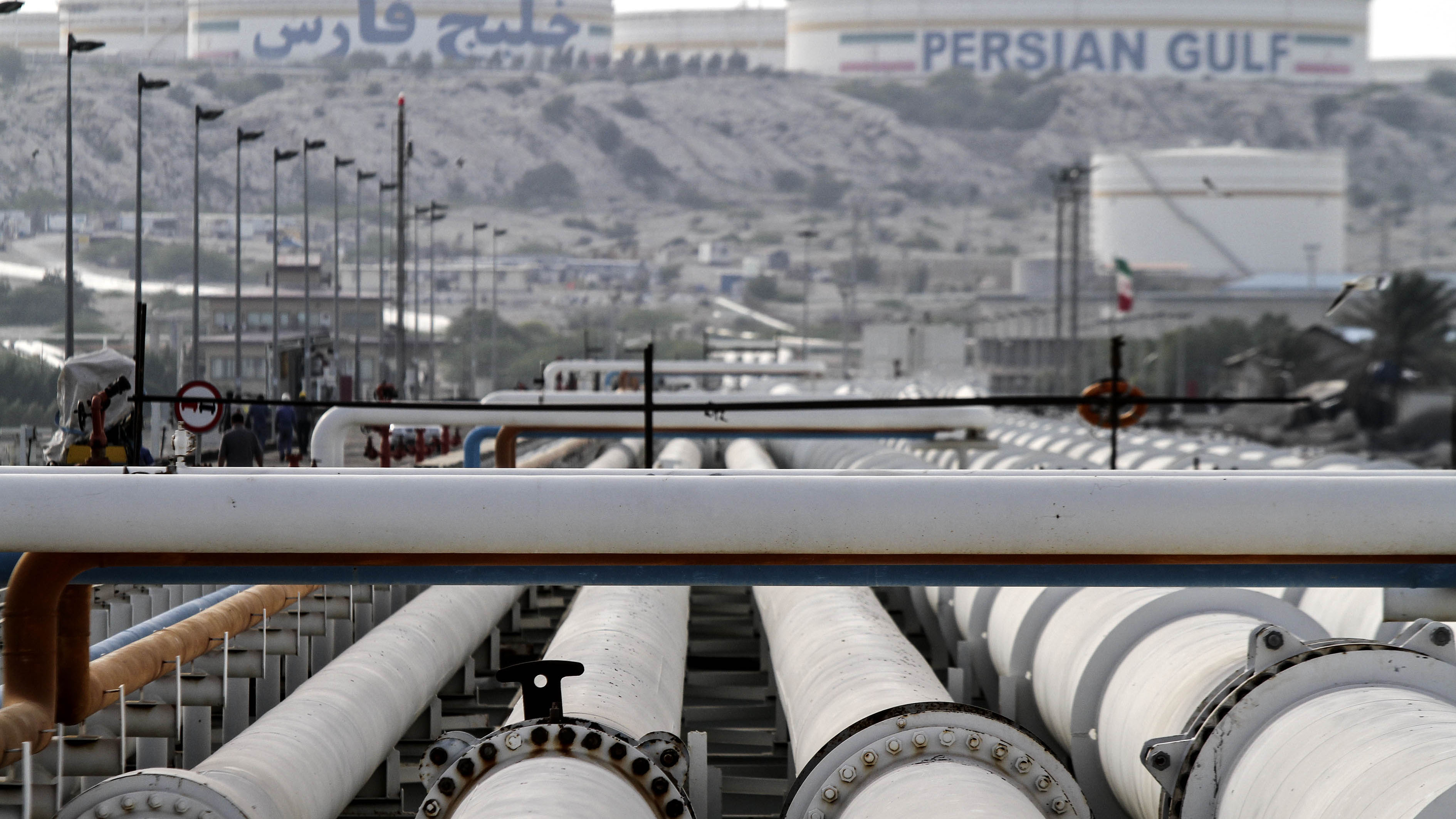 Oil analysts are dusting off their favorite output statistics to figure out how much more crude Iran must pump before it hits pre-sanctions production levels, potentially triggering its participation in a Saudi Arabia and Russia-led supply-freeze plan. The whole premise may be misguided to begin with: the Persian Gulf country will probably go far higher.

Iran is continuing to add new production from fields along its border with Iraq. It aims to add 250,000 barrels a day of a new heavy export grade, which it will call West Karoun, by the end of 2016 and to raise output to 700,000 barrels a day within three years. Longer-term output expansion will come from new contracts with foreign oil companies. Iran hopes to receive the first bids as early as October and aims to lift output to 5 million barrels a day within two or three years -- at least 1.3 million barrels a day above what it was in 2010, the year before new sanctions were first proposed, and the highest since 1978 as the Islamic Revolution gathered pace, according to data from the Centre for Global Energy Studies.

There is little clarity on what number might reflect Iran's pre-sanctions output in any case, allowing the country leeway to argue it's not there. Is it the 3.576 million barrels a day average output that Iran reported to OPEC? Or what about the 3.628 million average 2011 level seen by OPEC's secondary sources and the Bloomberg survey? It could be the 3.854 million that would be a 12 percent share of average total OPEC output to date in 2016, excluding new members Indonesia and Gabon -- which is the same as Iran's share of the group's output in 2011. Perhaps it's the 4.064 million barrels a day that the country produced in 2008, according to its submissions to the Joint Organisations Data Initiative. Mohsen Ghamsari, director for international affairs at state-run National Iranian Oil Co., said in an interview in Singapore Thursday that the benchmark Iran is using for pre-sanctions production is "slightly" above 4 million barrels a day, which may be achieved by the end of 2016 or early next year.

Restoring exports may be a better measure of Iran's short-term ambitions. The flow of 2.16 million barrels a day seen in August from Bloomberg tanker tracking compares with 2.537 million barrels reported by OPEC as the average for 2011, the last full year before the most recent sanctions were imposed. Iran still needs to add 380,000 barrels a day to raise current flows to the average 2011 level.

Even then, Iran may not be willing to sacrifice future output growth. Producers that destabilized oil markets have the greatest responsibility to steady them, the country's Oil Minister Bijan Namdar Zanganeh said last month, according to Shana, without identifying any such countries. Both Saudi Arabia and Iraq have seen their output increase by more than 2 million barrels a day since 2010, while Iran's has fallen by 50,000 barrels a day over the same period. By agreeing to an output freeze, Iran would be accepting the redistribution of OPEC market share among the group's members.
Before it's here, it's on the Bloomberg Terminal.
LEARN MORE