Fed's Williams Says He Isn't Jumping to Conclusions on Data
By
Williams sees inflation on track to reach Fed's 2 percent goal

San Francisco Fed chief in wait-and-see mode on weak data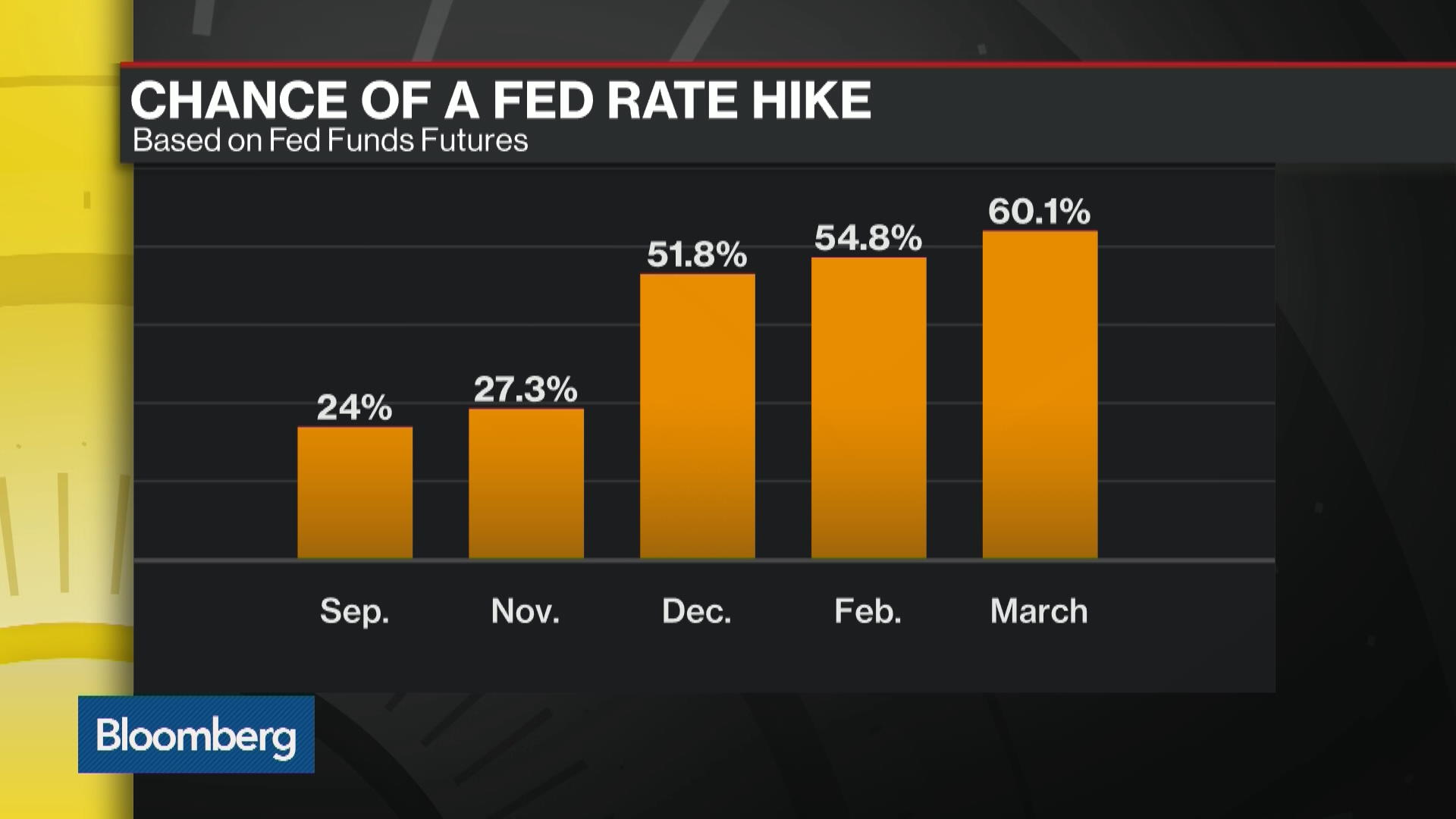 Federal Reserve Bank of San Francisco President John Williams painted an upbeat picture of the U.S. economy in a speech on Tuesday, despite recent disappointing data that's led investors to reduce their bets on an interest-rate increase later this month.
The economy is "in good shape and headed in the right direction," Williams said in the text of a speech delivered in Reno, Nevada. When asked whether recent weak data on manufacturing and services and slower job growth are weighing on that assessment, he said he's waiting to talk to his staff and Federal Open Market Committee colleagues before making up his mind.
"I see the data releases, I'm not drawing big conclusions from them -- I know that next week, I'm going to be sitting down with my staff and reading lots of materials and analysis" before heading to Washington and discussing the developments further, Williams told reporters in a press briefing following his speech.
Hiring slowed last month while U.S. service industries expanded at the weakest pace in six years, joining manufacturers in an abrupt deceleration. That's straining investors' confidence in the U.S. economic outlook and the Fed's willingness to raise rates when officials meet Sept. 20-21 in Washington.
"Every meeting is live, we want to have a serious discussion," Williams told reporters when asked if September is on the table. While adding that he didn't want to lean one way or the other, he said "I would say an open mind, meeting's alive."
Further Discussions
Asked whether an increase was possible this year, Williams said "an increase is always on the table, but when it will happen and if it will happen will depend not only on what we're seeing in the economy," but also on discussions among Fed policy makers.
Prices in federal funds futures contracts imply around a one-in-four chance of a quarter percentage-point hike later this month, down from nearly one-in-three on Friday.
Williams pointed to the larger picture during his speech. He noted that unemployment has declined to 4.9 percent from a 10 percent post-recession peak, while voicing confidence that "inflation is well within sight of and on track to reach our target" of 2 percent in the next year or two. He's not a voting member this year of the policy-setting FOMC.
Williams has repeatedly said that it makes sense to get back to a pace of gradual rate increases "sooner rather than later," a phrase he repeated in his prepared remarks Tuesday. "What I try to communicate in my speech, and speeches, is more of a general trajectory," he elaborated in a press conference, not "what is the exact timing of rate increases."
'Play Catch-up'
He said in his speech that if Fed officials wait too long to remove monetary accommodation, they "hazard allowing imbalances to grow, requiring us to play catch-up, and not leaving much room to maneuver."
Williams repeated his view that the neutral rate of interest -- the one that neither stokes nor slows growth -- has probably fallen.
That will keep rates lower than in the past and give the Fed less room to ease policy in the next downturn, which may "necessitate a greater reliance on unconventional tools like central bank balance sheets, forward guidance and potentially even negative policy rates."
Watch Next: The Factors Weighing on the Fed's Next Move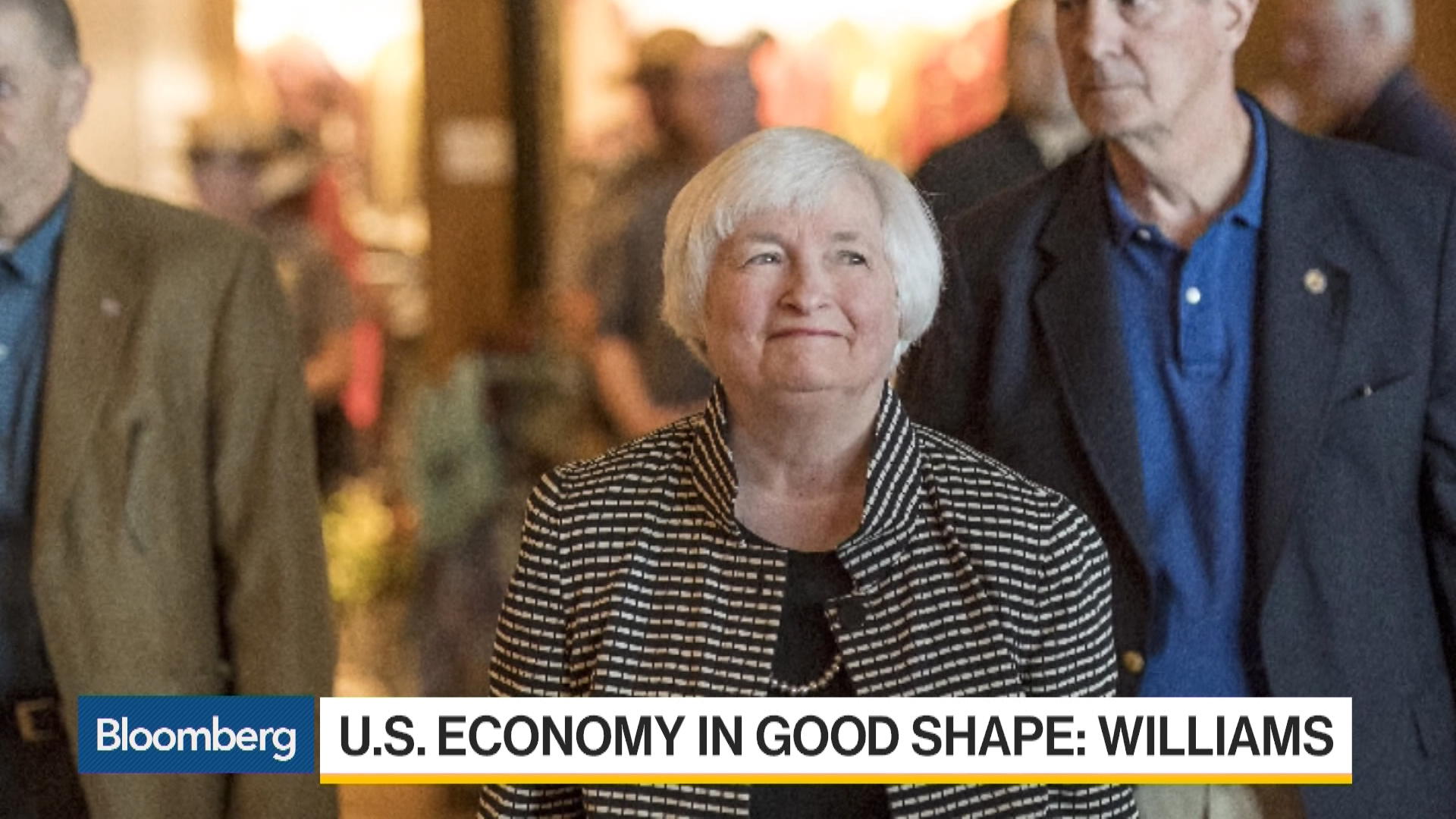 Before it's here, it's on the Bloomberg Terminal.
LEARN MORE