Ackman Must Think Chipotle Can Break the Laws of Mathematics or Economics: Analyst
Pershing Square might be bad news for Chipotle, Stifel says.
By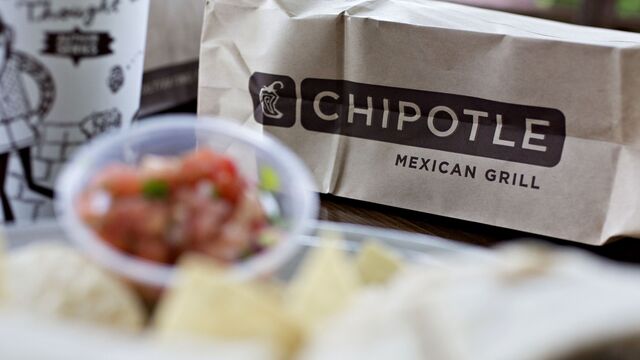 Stifel, Nicolaus & Co. Analyst Paul Westra is doubling down on his bearish call on Chipotle Mexican Grill, Inc. following Bill Ackman's revelation after the close on Monday that Pershing Square Holdings Ltd. had amassed a 9.9 percent stake in the stock.
In a note to clients on Tuesday, Westra reiterated his "sell" rating on the company and indicated that Pershing's announcement offered an "excellent selling opportunity" for investors long the name.
In fact, he believes Pershing's activist involvement "is most likely to accelerate and further assure Chipotle's 'tail operational risk' of increasing management and hourly turnover rates" as it seeks to boost profits.
Westra pointed to Outback Steakhouse and PF Chang's as two examples of restaurants whose growth slowed as they reached a certain point of market saturation, suggesting that the same fate of a deceleration in profit growth awaits the Mexican quick-service chain.
Moreover, he adds, consumers have fully digested the food safety issues at Chipotle, so investors ought to as well. Current levels of average unit volumes across Chipotle's stores "now represent the 'new normal'" for the chain, said Westra, and factoring something better into a discounted cash-flow analysis would be unduly optimistic.
"We continue to assert that to justify Chipotle's current $414 per share valuation, some combination of the following two irrational assumptions must be made: (1) that the economic laws of diminishing returns (market-maturation curves for restaurants) do not apply to the Chipotle Mexican Grill brand; and/or (2) that the mathematical laws of discounted-cash-flow do not apply to CMG, the stock," he wrote.
The analyst's 12-month price target for the stock is $215.