Apple's Latest iPhone Can't Help It Turn the Tide in China
Bloomberg News
Apple has slid to 5th place since the iPhone 6 debuted in 2014

Company hasn't found the formula to beat back local rivals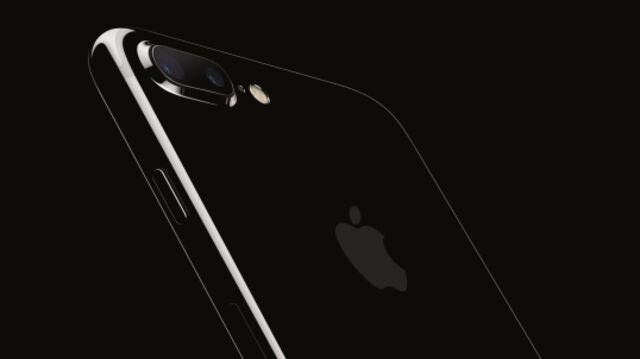 Apple Inc. badly needs another smash hit in China. The new iPhone isn't it.
The world's most valuable company is counting on the latest iteration of its flagship product to regain the top spot in the world's largest smartphone market. But unlike in years past, the iPhone 7 offers little that resonates with Chinese consumers: no affordable models such as the SE or 5C, a radical redesign, new colors -- anything that lets people know at a glance that it's the latest and greatest.
The gadget does feature camera upgrades, a faster processor, longer battery life and a water- and dust-resistant design. But its size and shape aren't dramatically different. As such, the device may get a frostier reception in China than the 2014 iPhone 6, which briefly propelled Apple to No. 1 in a country where one out of every three smartphones on the planet is sold. The California-based company has since lost ground to local names such as Huawei Technologies Co. and OPPO, which exploited Apple's strictly uniform design by experimenting with new features that appeal to enthusiasts: fast charging, outsized storage, dual cameras and models that support multiple carriers.

"The fact is it's not really good enough" to recapture the lead, said Jin Di, an analyst at IDC. "There's no innovation and little improvement."
Retailers IDC had spoken to as part of a regular industry survey expect sales of the device to fall short of the iPhone 6's record showing, and to generally match instead the iPhone 6S and iPhone 6S Plus upgrades of 2015. Full-number years signal a more fundamental re-design and traditionally sell better.
"We just lowered our expectations (for the iPhone) and that is because Apple is not able to deliver a good customer experience, and they can't offer the new transformative technologies in the smartphones," she said, declining to specify her forecasts.
China had for years driven Apple's spectacular growth, even as smartphone demand elsewhere faltered. But the country's slowdown, regulatory tangles and -- critically -- the ascendancy of cheaper but just-as-good local alternatives took their toll. While a 16-gigabyte iPhone 6S starts at 5,288 yuan, Huawei's top-of-the-range P9 goes for 3,688 yuan and includes 64 gigabytes of storage, a fingerprint scanner and dual cameras. Apple slipped to fifth place last quarter after its revenue from greater China -- which includes Hong Kong and Taiwan -- slid 33 percent.
The country remains pivotal to the business, especially with developed markets saturated and Apple still exploring promising countries such as India, where price is king and the U.S. company barely registers in market rankings. And with an estimated four times as many users as the U.S., China is key also to Apple getting more revenue from content and services.
Apple didn't respond to e-mails and phone calls requesting comment. On his most recent earnings call, Chief Executive Officer Tim Cook said the company's sales in China are usually strongest right after a new iPhone is unveiled. Apple did say Wednesday it's extending its iPhone Upgrade subscription program -- where users pay a monthly fee to get a new phone each year -- to Asia's largest economy.
For a Gadfly column on the new iPhone 7, click here.

Changing tastes precipitated Apple's decline. The smartphone market has fundamentally changed since the first iPhone emerged in 2007. Back then, Apple marketed the device as a lifestyle accessory, but as smartphones grew ubiquitous, consumers increasingly focused on the features on offer. Chen Junan was among those who went local, opting for a ZTE Corp. Axon rather than wait for the iPhone 7.

"I'm no longer impressed with the iPhones in terms of capabilities and design. I have better options than iPhone 7 with features I like more and a lower price," said Chen, a salesman at a photography equipment shop in Shanghai. "I like the music performance of Axon."
It won't be a total wash. Apple remains popular among a wealthier demographic. About 30 percent of 2,000 Chinese consumers surveyed for an HSBC research paper released this week said they owned and preferred Apple over other brands. The gadget should help Apple overtake Oppo for the No. 2 spot for at least a quarter or two, according to James Yan, an analyst at Counterpoint Technology Research.
Apple could still make its mark in 2017, when it's expected to introduce an overhauled version to coincide with the 10th anniversary of the iPhone's debut. It could surprise the market with features tailor-made for Chinese consumers accustomed to ordering food or booking taxis through mobile services. It's already helping developers connect services to the Siri personal assistant built into iPhones.
Watch Next: Will the New iPhone Sweeten Apple's Growth?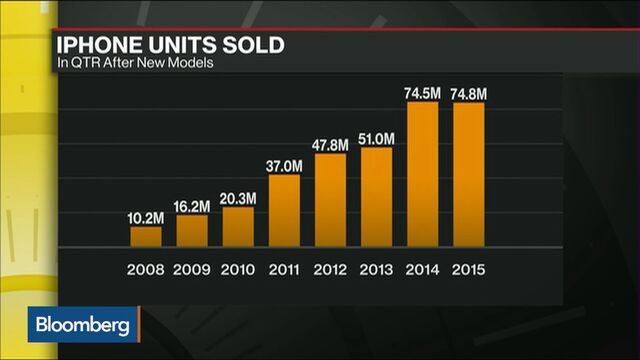 There will also be plenty who will stick with iPhones, if for no other reason than to avoid the trouble of moving their songs, movies and pictures off of Apple devices and embracing a fragmented Android apps marketplace. They include Ming Zhi, a 29-year old manager at a Shanghai-based internet company who's already got his heart set on Apple's latest offering.
"I've been watching the developments of iPhone 7 for months and will definitely buy one when it comes out," said Zhi, whose current iPhone 5 now frequently freezes. "I'm so used to the iOS interface, I don't want to switch back to Android."