Five Things You Need to Know to Start Your Day
Get caught up on what's moving markets.
By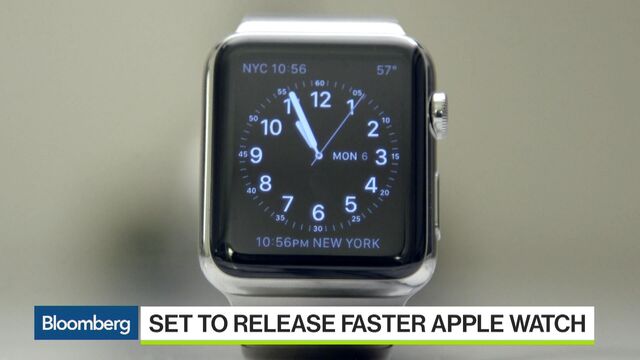 Want to receive this post in your inbox every morning? Sign up here.
It's Apple's big day, Mark Carney faces U.K. lawmakers, and prosecutors weigh charges against HSBC. Here are some of the things people in markets are talking about today.
Apple
It's a big day for Apple Inc., and not just because it's having a product event in San Francisco where it's expected to launch a new iPhone and a faster Apple Watch in an attempt to reignite interest in that product category. Meanwhile, the ongoing argument about the company's tax position moved to the Irish parliament this morning, which was recalled early to debate the issue. Irish premier Enda Kenny said the government there has "every expectation of success" in their appeal of the EU's €13 billion (plus interest) ruling against the company. Apple shares were higher at $108.20 in premarket trading.
Carney barney
Bank of England Governor Mark Carney is expected to face something of a no-slowdown showdown when he answers questions from British lawmakers today, some of whom have accused the central bank of acting too early when it cut rates in the aftermath of the result of the Brexit referendum. While there have been upside surprises in data in recent days which helped move the pound above $1.34 yesterday, this morning saw disappointing manufacturing output numbers and house prices drop for a second month, pushing the pound lower to $1.3367 by 6:13 a.m. ET. 
HSBC charges weighed
Prosecutors in the U.S. are considering criminal charges against a unit of HSBC Holdings Plc which relate to conduct on its foreign-exchange desk. The prosecution, if it were to go ahead, could have wide ranging implications for the bank since it signed a 'deferred prosecution' deal with the Justice Department back in 2012, which basically left it on probation. If HSBC is found to have broken the terms of the deferred prosecution, then the bank could find itself pulled back into the money laundering and sanctions case that it thought it had put behind it four years ago.
Markets are quiet
Overnight, the MSCI Asia Pacific Index rose 0.3 percent while Japan's Topix index dropped 0.2 percent as the yen gained against the dollar. In Europe, the Stoxx 600 Index was 0.1 percent higher at 6:13 a.m. ET as calm reigns ahead of tomorrow's European Central Bank decision. S&P 500 futures were 0.1 percent lower.
Bank of Canada
Central bank month rolls into Canada today, where Governor Stephen Poloz is expected to maintain the bank's 0.5 percent benchmark lending rate at 10 a.m. in Ottawa. Canadian and U.S. bond yields have diverged by the most in almost half a year as investors bet that Poloz could be years away from following the expected Federal Reserve's rate-increase path. In fiscal matters, a Bloomberg poll has found that stimulus packages from Prime Minister Justin Trudeau's government have done little to boost consumer spending.
What we've been reading 
This is what's caught our eye over the last 24 hours.