Apple Aims to Gain Lost Market Share With New Smartwatch: Chart
by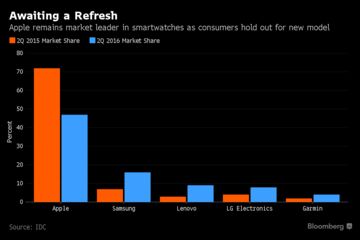 While the second quarter saw a substantial drop, Apple Inc. still holds the market lead in smartwatches. Gadget enthusiasts will be watching Wednesday's keynote event with great interest as the company is expected to unveil both a new watch and iPhone 7, as well as improvements to the iOS 10 operating system. The refresh could boost sales to existing users who've been holding out for an upgrade and generate a following of first-time buyers. Apple shipped 1.6 million watches in the second quarter, down from 3.6 million in the year-ago period.
Watch Next: Will Samsung's Challenges Upset the Apple Cart?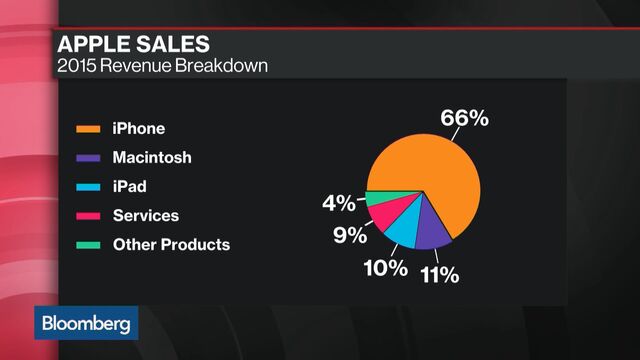 Before it's here, it's on the Bloomberg Terminal.
LEARN MORE