U.S. ELECTION WRAP: 'Passion' Could Swamp Clinton's Florida Advantage
Sunshine State demographics may favor Hillary Clinton, but attitudes on the economy and national security—especially in the "I-4 Corridor" hub of swing voters—suggest that the Florida is likely to remain competitive through Election Day.
By and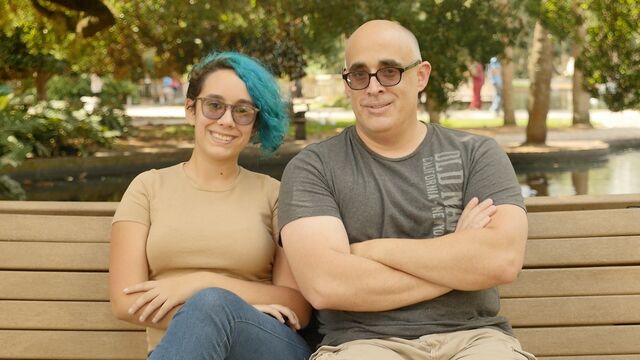 Florida is in the spotlight on the campaign trail this week—no surprise, given the Sunshine State's key role in determining recent White House occupants.
Its 29 electoral votes offer the biggest reward among swing states and, assuming Hillary Clinton holds on to the country's Democratic bastions, a win in Florida would go a long way toward assuring her election
"Demographically speaking, Clinton should easily win Florida," Susan MacManus, a political-science professor at Tampa-based University of South Florida, said in a phone interview today

But here's the caveat from MacManus that works in Donald Trump's favor: "Demographics often don't measure passion, anger, fear and attitudes toward government"
"They don't always measure the intensity of people's feelings about the candidates"

Clinton spoke at MacManus's school today as a CNN/ORC national poll raised some eyebrows by showing Trump edging her, 45%-43%, among likely voters, with Libertarian Gary Johnson at 7% and the Green Party's Jill Stein at 2%

Among independents surveyed, 49% backed Trump; 29% Clinton
About a quarter of Florida's registered voters are independents, according to MacManus

While Florida also retains the image of a state full of older residents, 49% of registered voters fall into the mostly under-50 age group of Millennials and Generation Xers, according to MacManus
An even bigger change in the state since 2012 is the large influx of Puerto Ricans, further shifting the political landscape, she said
Clinton will need to keep courting both groups to ward off Trump, according to MacManus
Based on a spate of Florida surveys that are now more than two weeks old, Clinton had a 2.7-point lead over Trump in a one-on-one contest, according to the RealClearPolitics polling average, and a 3.6-point advantage in a 4-candidate competition
Trump's path to victory is "very, very contingent on him turning out voters who don't have long histories of being high turnout voters," MacManus said

"Voter mobilization is 100% of what he's got to be focused on"

Trump is scheduled to speak Friday in Pensacola, which is in the Florida Panhandle, the most conservative part of the state, and one that historically has "very, very high turnout," though it is relatively sparsely populated, according to MacManus
Clinton, in her speech in Tampa today, urged her backers to make sure they're registered to vote by the state's October 11 deadline
Florida's so-called I-4 Corridor, which includes Tampa and Orlando, is a "hot spot" for voter-registration efforts, especially among Latinos and on college campuses, MacManus said
The Orlando and Tampa areas are almost evenly split among Democrats and Republicans; the region also has a higher percentage of independents than other parts of the state, she said

"That's why they keep coming here," MacManus said
"Turnout is really iffy in parts of the I-4 corridor, usually in the swing suburban countries, or bedroom-type communities of the lower to middle classes"
Click here to get the U.S. Election Wrap by e-mail every afternoon

ON THE TRAIL
Trump spoke on national security and veterans' issues this afternoon in the military-heavy region of Virginia Beach, Virginia

He called the bureaucracy at the Veterans Affairs Department a "total disaster," and said that while Clinton likes to "play tough" with Russia, Russian President Vladimir Putin "looks at her and laughs"
See full Bloomberg story here

In Tampa, Clinton called Trump's campaign "one long insult" to veterans, and charged that Trump businesses have fired veterans for taking leave to fulfill their military duties
Trump will campaign tonight in Greenville, North Carolina a few hours after former President Bill Clinton is set to speak about 100 miles away in Durham, North Carolina

Senator Tim Kaine, Clinton's running mate, spoke this afternoon in Wilmington, North Carolina
The North Carolina focus comes as polls show a virtual tie in the battle for the state's 15 electoral votes, according to the RealClearPolitics polling average

Click here for an earlier Bloomberg story on the kickoff of the two-month sprint to Election Day and the focus on states including Florida and North Carolina

POLLS
Clinton has the Electoral College edge in a 50-State Washington Post/SurveyMonkey poll

States totaling 244 electoral votes are either solid or leaning toward Clinton, while for Trump, that figure is 126, according to the survey

Clinton leads Trump 48%-42% among registered voters nationwide, according to NBC/SurveyMonkey weekly election tracking poll

ADVERTISING
A pro-Hillary Clinton group is highlighting Trump's most controversial remarks on national defense in a new ad that includes statements that he's "really good at war"—"including with nukes," the New York Daily News reported

The ad from the super-PAC Priorities USA hits Trump with imagery of dead U.S. soldiers and footage of nuclear blasts as it questions his temperament and ability to be president

ENDORSEMENTS
Trump has won the backing of 88 retired U.S. generals and admirals, including four 4-star and 14 3-star flag officers, according to USA Today

Retired Rear Admiral Charles Williams, a Trump supporter, told CNN today that while he disagrees with some of the GOP nominee's remarks—such as his disparaging comments last year about Senator John McCain, a former prisoner of war—he believes Trump would be the best commander in chief

ETC
Trump told ABC News he will release his full medical records

The Republican real estate developer—who initially said he would do so if Clinton makes her medical history public—was asked by journalist why he doesn't go first, and said: "In fact, now that you ask, I think I will do that"
"I'd love to give full reports," Trump said, adding that he believes the public deserves to know more about his and Clinton's medical history

Clinton told reporters that her GOP opponent is "dead wrong'' not to release his tax returns. "He clearly has something to hide,'' she said on her campaign plane en route to rally in Tampa
The Trump campaign is optimistic that its push to reach out to non-white voters will be effective; read full Bloomberg story here
House Oversight Committee Chairman Jason Chaffetz, R-Utah, is asking the U.S. Attorney for the District of Columbia to look into whether Clinton and her aides destroyed evidence and obstructed justice regarding her use of private e-mail servers while secretary of state

Chaffetz also is requesting information on possible evidence destruction from Platte River Networks, the company that dealt with some of the server work for Clinton

Clinton told reporters today that the FBI report released last week "answered all the questions" about her e-mails; see story here
Clinton also told her traveling press corps that Trump's attacks on Fed Chair Janet Yellen, including his recent charge that she "has done a political job" by keeping interest rates low, shows he isn't prepared to serve in the White House

CONGRESSIONAL ELECTIONS
SENATE RACES (Republicans hold 54-46 majority)
BIG PICTURE: Democrats have "better-than-even chance" of winning Senate control, though "it won't be as easy as they hoped" because most vulnerable Republicans are "running solid, well-financed campaigns focusing on local issues in their states and distancing themselves from Trump's many missteps," Bloomberg's Steven T. Dennis reported

"I think that we're going to see in some respects the return of the split-ticket voter," said Jennifer Duffy, senior editor at nonpartisan Cook Political Report
Republicans are defending party in 24 of year's 34 Senate elections, including seven in states Obama won in 2012

NC: Ex-UN Ambassador John Bolton's super-PAC announced $1m campaign to help GOP Sen. Richard Burr defeat Democratic ex-state Rep. Deborah Ross, according to release

Bolton's super-PAC had $2.3m cash-on-hand at start of Aug., received $500k from billionaire Robert Mercer, $50k from billionaire Paul Singer in July

OH: Sierra Club endorsed Democratic ex-Gov. Ted Strickland in statement that said he's "longtime clean, renewable energy champion"

Strickland seeking to unseat GOP Sen. Rob Portman

PA: Republican Sen. Pat Toomey's campaign released TV ad saying he "led the fight against the Wall Street bailout," while Democrat Katie McGinty's "liberal agenda" would result in middle-class tax hikes, "citizenship for illegal immigrants"

Ad refers to $700 billion measure to stabilize financial markets in late 2008, when Toomey was in the House; spot first aired this AM on Wilkes-Barre's ABC affiliate, according to Kantar Media/CMAG
McGinty's campaign in statement said she backs middle-class tax relief, including credits for family caregivers, child care, college tuition expenses
Democratic Senatorial Campaign Committee in TV ad said Toomey's plan to overhaul Social Security means "he's looking out for Wall Street, not Pennsylvania"
Toomey in 2009 book wrote that individuals "should be free to deposit a portion of the payroll taxes they already pay into a personal savings account" they would own and control
NOTE: About 21.4% of Pa. residents are Social Security recipients compared with 18.7% in U.S., according to Dec. 2015 data from Social Security Administration
HOUSE RACES (Republicans hold 247-186 majority)
BIG PICTURE: Democrats "seem likely to bolster their ranks in November," but "gaining the 30 seats needed to capture a House majority appears elusive," Associated Press reported

Democrats would have to "sweep 35 of the 40 competitive contests;" party "failed to recruit strong candidates in districts where they might have competed," including NJ-03, which backed Obama in 2012 but in which freshman GOP Rep. Tom MacArthur's Democratic opponent has only $600 in campaign coffer

FL-13: GOP Rep. David Jolly released video saying voters "can't trust" Democrat Charlie Crist after he accepted political backing from Trump "when it was politically convenient" for him, then decided to "lie about his own past" and "abandon an old friend"

Democrats trying to link Jolly to Trump, though Jolly said he has "not yet endorsed him, and Charlie Crist knows that"
Crist, Fla's GOP governor from 2007-2011 who became an independent in 2010 and a Democrat in 2012, favored over Jolly in St. Petersburg-area district that absorbed more Democrats in court-ordered redistricting

FL-26: GOP Rep. Carlos Curbelo in Spanish-language TV ad touted his work to strengthen economy, eliminate fraud and abuse in immigration system

Curbelo faces Democratic ex-Rep. Joe Garcia in rematch of 2014 race Curbelo won 51%-49%; district has 68% Hispanic voting-age population, includes part of Miami-Dade County and all of Monroe County, became slightly more Democratic-leaning after redistricting

ME-02: Republican Rep. Bruce Poliquin aired TV ad featuring couple who praised him for intervening in dispute they had with IRS

Poliquin seeking second term against former Democratic state Sen. Emily Cain in rematch of 2014 race Poliquin won 47%-42%

NE-02: Republican Don Bacon, retired Air Force brigadier general, says in TV ad that Congress needs "new code of conduct," including term limits, ban on ex-members of Congress becoming lobbyists

Bacon seeking to unseat freshman Democratic Rep. Brad Ashford in Omaha-based district that leans Republican

NV-04: National Republican Congressional Cmte TV ad said Democratic state Sen. Ruben Kihuen is "politician with ambition" who doesn't live in district, voted for "biggest tax hike in state history"

Members of Congress aren't required to live in districts they represent
Ad refers to $1.3 billion in new/extended taxes to fund education plans of GOP Gov. Brian Sandoval
Kihuen opposing one-term Republican Rep. Cresent Hardy in Democratic-leaning district that includes most of North Las Vegas, part of Las Vegas, some rural communities

NY-22: House Majority PAC, Democratic super-PAC, released TV ad referring to state Assemblywoman Claudia Tenney as "career politician" who's "done nearly nothing," represents "the very worst of Albany"

Tenney running against Democratic businesswoman Kim Myers and investor Martin Babinec, an independent, for central N.Y. district of retiring GOP Rep. Richard Hanna, who isn't endorsing ex-opponent Tenney

NY-24: Democrat Colleen Deacon's campaign released TV ad touting her service as Democratic Sen. Kirsten Gillibrand's "top aide in the region" and promising to close tax "loopholes" that allow companies to shift jobs overseas

Deacon challenging one-term Republican John Katko in Syracuse-area district that leans Democratic
Before it's here, it's on the Bloomberg Terminal.
LEARN MORE