Scarcity in Medium-Term Bonds Emerges as Hurdle for Carney's QE
By and
Three gilt issues approach central bank's ownership limit

Pinch in 7- to 15-year debt to spur outperformance: RBS's Peck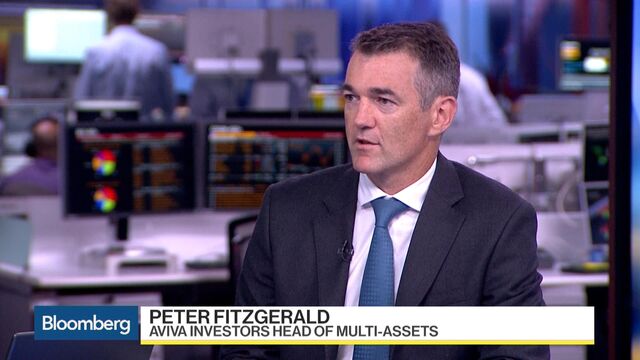 The Bank of England may soon discover another hurdle in its bond-purchase program.
During the first weeks of its rebooted quantitative-easing plan in August, the central bank encountered reluctance among sellers of longer-dated government bonds. Now it's set to face a relative scarcity of targets in a different maturity group, those coming due in seven to 15 years, and that may push up prices. A BOE official declined to comment.

That group has eight bonds outstanding, fewer than in the longer- or shorter-dated baskets. Three of these eight gilts are close to exceeding the BOE's free-float cap of 70 percent, which will make them ineligible for buying. Another, the 2030 gilt, isn't far behind. A fifth security due in September 2023 will drop from the group within days. That will leave only three gilts available for buying by the institution led by Governor Mark Carney, should the government not issue replacements soon.
"On a relative basis, there are fewer bonds that they can purchase in the medium-maturity sector," said Simon Peck, a fixed-income strategist in London at Royal Bank of Scotland. "We've been recommending trading ideas whereby investors should own the sector because they're likely to outperform partly on the back of this idea. It's something that has scope to continue further."
Wednesday Purchase
That scarcity may drive prices higher, and the BOE may even have to consider paying above market prices to money managers and pension funds for these securities as it boosts the economic-stimulus plan by 60 billion pounds ($80 billion).
In Wednesday's purchase of seven- to 15-year securities, the central bank received offers for 2.93 times the debt amount targeted and mostly paid a discount to market prices, according to data compiled by Bloomberg.
There are about 60 billion pounds of eligible gilts in the group, falling to about 50 billion pounds once the 2023 security drops out, according to data compiled by Bloomberg.
U.K. securities due in seven or more years returned 5 percent since just before the BOE announced the QE expansion through Tuesday this week. That trounces the 0.7 percent return of gilts maturing in three to seven years in that period, according to Bloomberg U.K. Sovereign Bond Indexes.
QE Reloaded
The BOE is buying 1.17 billion pounds in reverse auctions for each group every week as it expands QE to a total of 435 billion pounds over six months. The policy move is part of a package of measures designed to combat the economic fallout of Brexit.
While buybacks of shorter-maturity gilts have proceeded with more offers to sell than needed, repurchasing of longer-dated debt endured an uncovered auction in just the second day of the program. Gilts surged in the wake of that uncovered operation, pushing yields on 10- and 30-year bonds to record lows in the days after expanded QE was announced on Aug. 4.
In subsequent weeks, the central bank paid above-market prices for some of these longer-maturity securities. In its most recent operation, on Sept. 6, the BOE got a surplus of offers and paid a mix of discounts and premiums for the seven- to 15-year debt.
The BOE's acquisition struggle in the longest-maturity sector boosted investor speculation that changes may come before the institution is due to formally review the program on Nov. 3. Yet the central bank's response so far has been optimistic.
Though it can alter the size of operations and the gilts eligible for purchase at any stage during the program, the bank said after the failed auction on Aug. 9 that it plans to make up for the shortfall at a later date.
Strategists have suggested that the European Central Bank may run into similar difficulties, as it also has self-imposed limits on its QE program, although no prices are disclosed that give signals of scarcity.
Before it's here, it's on the Bloomberg Terminal.
LEARN MORE