Roger Ailes Hires Feminist, Ex-Prosecutor, and Gawker's Slayer to Fight Media
The ousted Fox News chairman is battling lawsuits over—and reporting about—alleged sexual harassment.
By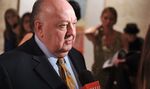 Roger Ailes has taken an unusual approach to resolving his legal woes. While working toward a settlement of sexual harassment allegations, the former chairman of Fox News has assembled an impressive stable of legal talent to push back against probing coverage of the events leading to his ouster in July.
Today's headline in the continuing saga is that Fox News agreed to a $20 million settlement with former anchor Gretchen Carlson, 50. Her allegations of being mistreated by Ailes, 76, sparked an internal investigation followed by his departure. "We sincerely regret and apologize for the fact that Gretchen was not treated with the respect and dignity that she and all of our colleagues deserve," parent company 21st Century Fox said in a statement.

In contrast to that conciliatory tone, Ailes has unleashed three prominent attorneys to challenge investigative reporting on the controversy, especially that of New York magazine, which has done the most far-reaching articles on the topic. The Ailes legal team includes Charles Harder, who successfully represented Hulk Hogan in a lawsuit that crushed Gawker Media; Susan Estrich, a prominent feminist and former Harvard Law School professor; and Marc Mukasey, an ex-U.S. prosecutor and head of white-collar defense at global law firm Greenberg Traurig—and son of former U.S. Attorney General Michael Mukasey.

The trio has drawn attention to itself by issuing statements hinting that Ailes might take legal action against New York and its reporter, Gabriel Sherman.
On Friday, Harder sent a letter via e-mail to the magazine, suggesting that Ailes (now a strategist for Republican presidential nominee Donald Trump) might sue for defamation.
The letter asked New York to preserve documents related to its coverage in preparation for a possible lawsuit, a spokeswoman for the magazine said.
New York Media said Monday in an emailed statement that Harder's letter "was not informative as to the substance of their objections to the reporting. Sherman's work is and has been carefully reported."

Harder also represents Trump's wife, Melania, in a libel suit against the Daily Mail, a U.K. newspaper. Melania Trump sued last week, alleging that the Daily Mail made false and defamatory statements about her as well. The Daily Mail retracted its story after the suit was filed.
Estrich now works as a partner in Los Angeles for the well-known litigation firm, Quinn Emanuel Urquhart & Sullivan. The first woman president of the Harvard Law Review during her student days and a former U.S. Supreme Court clerk, she has written a number of books, including The Case for Hillary Clinton (2005) and Real Rape (1987), which incorporates a first-person account of her own sexual assault. Estrich said in a statement published in the Daily Beast, among other online publications: "Gabe Sherman has made clear that nothing will stand in the way of his vendetta against Roger Ailes."

Estrich and Harder didn't respond to requests for comment, but the third member of the defense team, Mukasey, told the Daily Beast that Sherman "is too small to exist on his own, and has obviously attached himself to the Ailes family to try to suck the life out of them."
Mukasey said his client is "not going to allow a virus like that to poison the atmosphere." Contacted for comment, Mukasey declined.
Before it's here, it's on the Bloomberg Terminal.
LEARN MORE