Newest Canadian Bank Aims to Woo Country's Chinese Families
by
Wealth One Bank started its online banking operation in July

CEO sees mortgage opportunity despite efforts to cool housing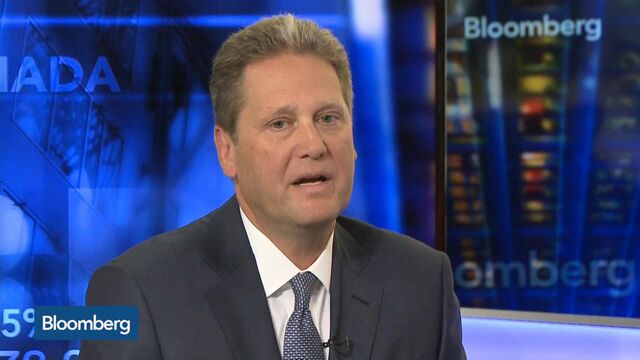 Canada's newest bank aims to woo Chinese Canadians with high-interest savings accounts, term deposits and mortgages in the nation's two hottest housing markets.
Wealth One Bank of Canada wants to become the preferred bank for Canada's Chinese community, said Chief Executive Officer Charles Lambert. The closely held lender, which has about 30 employees and started taking deposits in July, is targeting individuals and businesses with online banking services supported by offices in Toronto and Vancouver and a retail branch in Markham, a city north of Toronto with a large Chinese population.
"We're open to serve everybody, but our focus as we begin to develop will be on the Canadian Chinese community," Lambert, 54, said in an interview at Bloomberg's Toronto office before appearing on Bloomberg TV Canada. "Our shareholders are well established in the communities and they see a lot of opportunity to be able to do this."
The idea to build a bank was generated about five years ago by Shenglin Xian, a Chinese businessman who immigrated to Canada in 1990, according to Lambert.
Ample Opportunity
"His view was that there were some opportunities to be able to service the Canadian Chinese community in a culturally sensitive way, by understanding their culture and being able to speak the language," Lambert said. "A lot of other financial institutions do that quite well, but there's certainly ample opportunity in a fast-growing community to be able to do that."
Xian attracted other like-minded investors, including Yuansheng Ou Yang and Mao Hua Chen, who became directors on the bank's board. Lambert, who had 28 years industry experience at Bank of Nova Scotia and Royal Bank of Canada, joined in 2011. The chairman is Zool Samji, whose resume includes executive roles at Confederation Trust Co., CIT Group Inc. and Dundee Bank.
Wealth One is focused on Canadian citizens and permanent residents in Vancouver and around Toronto and doesn't offer lending to non-residents, Lambert said. About 4 percent of Canada's population, or 1.32 million people, are of Chinese background, with about 70 percent of those immigrants, according to Statistics Canada.
Other Areas
Lambert anticipates in time the bank will expand into other areas such as wealth, while business banking may gain prominence. On mortgage lending, Lambert says he still sees "ample opportunities for growth" in Vancouver and Toronto despite government measures to cool housing, including a 15 percent foreign buyers' tax imposed in Vancouver in August.
Wealth One is going up against other Chinese lenders in Canada that offer personal and business banking and primarily target Asian clients. Industrial and Commercial Bank of China, the world's biggest lender by assets, entered the country in 2010 by an acquisition and now has branches in Toronto, Vancouver and Calgary. Bank of China, which opened its first branch in Toronto's Chinatown in 1994, has offices around Toronto, Vancouver, Calgary and Montreal.
And HSBC Holdings Plc has its Canadian headquarters in Vancouver and operates a branch network across the country, offering personal and commercial banking, wealth management and investment banking in the country, with a strong Asia-Pacific focus.
"We feel that we can probably compete effectively with some of the other banks in the community," Lambert said. "We're out to grow this bank in a very prudent fashion."
Before it's here, it's on the Bloomberg Terminal.
LEARN MORE