Morgan Stanley: Four Reasons Why The S&P 500 Will Rally to 2,300
Adam Parker cranks up his view.
By and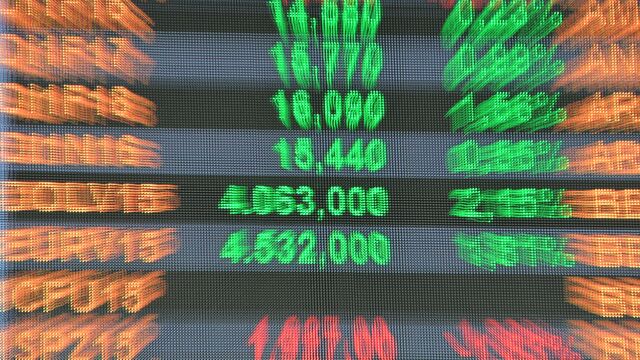 Morgan Stanley Chief U.S. Equity Strategist Adam Parker says the surprising rally in U.S. stocks to new all-time highs following the Brexit vote has more room to run.
Parker upped his 12-month price target on the S&P 500 index to 2,300 from 2,200.

Among analysts surveyed by Bloomberg, the median estimate was for the benchmark index to end the year at 2,150, roughly 30 points below where it closed on Friday.
The strategist cited four reasons for his increased optimism on equities stateside:
Compared to bonds, equities appear attractively priced.
In a world where investors are increasingly worried about liquidity, "70 percent of the global equities that trade $100 million or more each day are in the U.S."
Earnings per share are expected to grow in the U.S., in contrast to many other major regions.
Investors aren't expecting a massive move higher for U.S. stocks.
"Most U.S. consumer metrics appear directionally positive (housing, jobs, delinquencies, obligations, confidence, personal spending, etc.); corporate excess seems under control; and low growth is still the base case economic forecast," he wrote. "With few other attractive investment alternatives, we see the U.S. equity market as the beneficiary of further appreciation."
Parker highlighted credit card and biotechnology companies as two areas of the market that were particularly "compelling."
The analyst's enthusiasm on U.S. equities, however, also included a cautionary note: typically, price to earnings ratios are lower when the real U.S. Treasury yield is so low.
"In the past, extreme real yields, like where we are now at near 0 percent, were associated with lower price-to-earnings multiples because typically these were perceived as riskier regimes where the world was reliant on policymakers and their efficacy," quipped Parker. "So perhaps the bubble we are all searching for is simply in the belief in policymakers."
Before it's here, it's on the Bloomberg Terminal.
LEARN MORE