Be Careful What You Buy in Emerging Markets, BlackRock Warns
By and
Period of 'indiscriminate buying' over: BlackRock's Trigo Paz

Money manager recommends bonds of Russia, Indonesia, Colombia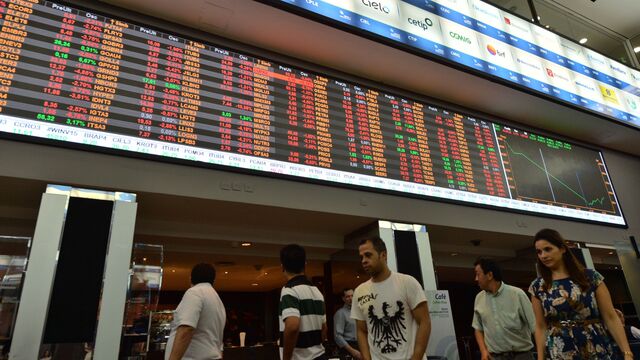 The BlackRock Inc. money manager who told investors in July to join a "great migration" into emerging-market debt now has a new piece of advice: be selective.
The period of "indiscriminate buying" that has prompted record inflows into developing-nation bonds is coming to an end, Sergio Trigo Paz, head of emerging-market debt at BlackRock said in a Bloomberg TV interview on Monday. Now, investors need to exercise caution or face being caught in a selloff if sentiment suddenly shifts.

"You need to focus on selection because whatever you buy, if the tide of liquidity moves the other way and this great migration reverses, you need to be sure of what you own," said Trigo Paz, who helps oversee about $13 billion of emerging-market debt in London. "The rally is there, bonanza time is great, but mind what you buy."
Emerging-market bond funds have attracted a record $21.6 billion in inflows over the past nine weeks as investors take advantage of yields nearly nine times higher than in the developed world in bond markets. The yield hunt has already claimed some casualties when political events in Turkey, South Africa and Ukraine caused sudden selloffs in the countries' bonds.
Emerging bond funds attracted $683.5 million in the final week of August, the lowest weekly volume in a record nine-week streak of inflows, according to EPFR Global data. Bond funds that invest globally have been a big contributor to the inflows, with allocations to emerging markets in U.S. domiciled funds tracked by Morningstar Inc. climbing to 16.5 percent in July, the most at any time in the past four years.
Emerging-market dollar bonds have handed investors returns of 1.6 percent on average since Trigo Paz made his great migration call on July 18, compared with 0.6 percent for developed-nation bonds, according to Bloomberg indexes. Yields on developing-nation debt have dropped 123 basis points from a January peak.
The fund manager recommends buying bonds of Russia and Colombia because both have made fiscal adjustments to a slump in oil prices and will benefit from an 11 percent rally last month in the price of Brent crude. Trigo Paz also recommends buying Indonesian bonds and said he may reduce an overweight on Brazil because the rally in the bonds is "overplayed."