Photographer: Andrey Rudakov/Bloomberg
Missed the Interview With Putin? Here Are the Key Takeaways
by and
Russian President Vladimir Putin on Thursday sat down for a rare interview with Bloomberg Editor-in-Chief John Micklethwait. The almost two-hour conversation in the Russian Pacific port city of Vladivostok delved into subjects ranging from the U.S. presidential election to the Syrian civil war, oil prices and state asset sales. 
Here are the most important takeaways of analysts, investors and academics:
A 'Shocking' Election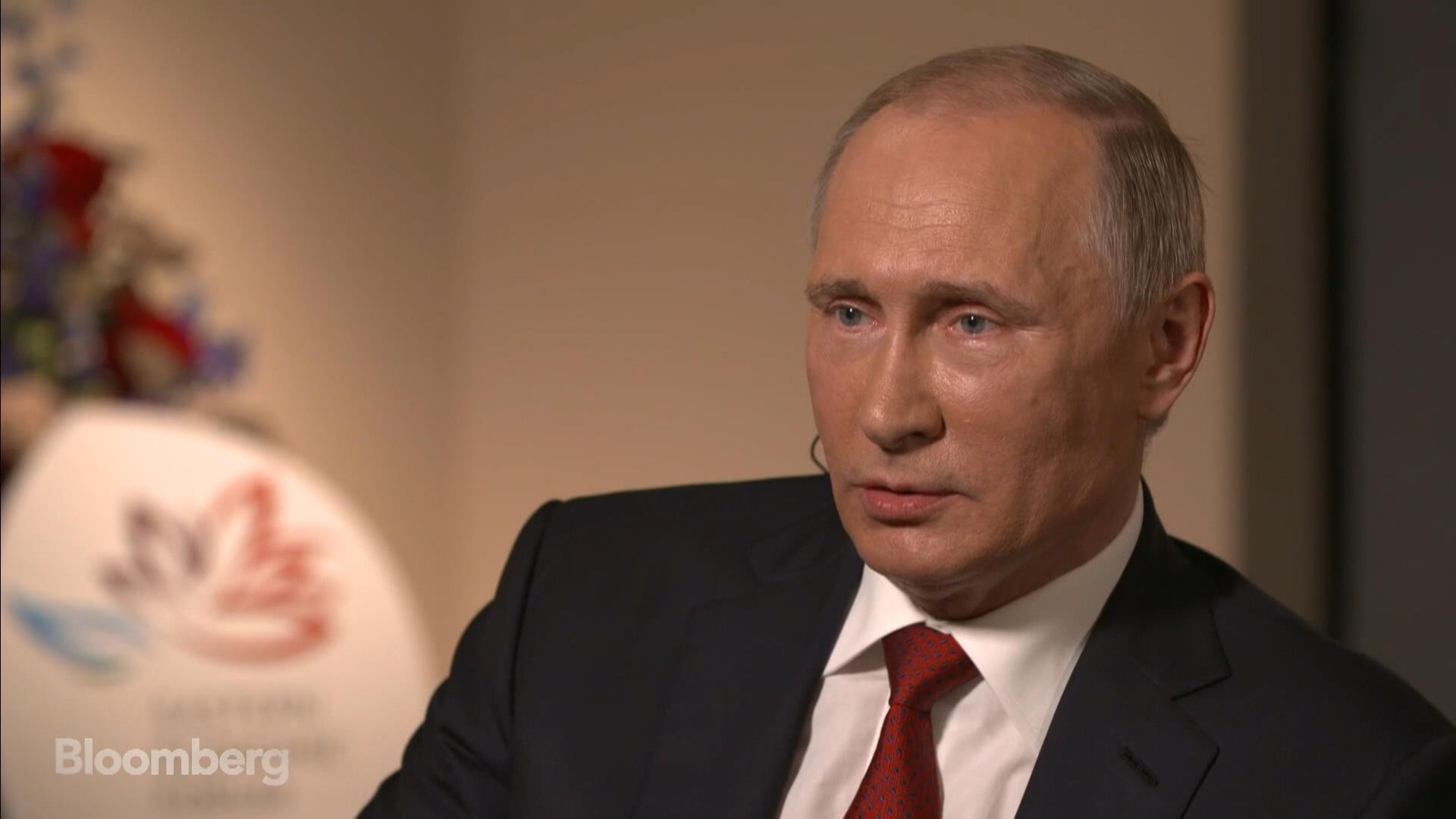 Putin Blasts Both Trump and Clinton for 'Shock' Campaign Tactics
Joerg Forbrig, senior program director of the German Marshall Fund of the U.S. in Berlin:
"Here, he is basically saying: look how degenerate American democracy has become. And without having to spell it out, this obviously contrasts sharply with the ever-so-orderly conduct of elections in Russia.
"Second, there is Putin's complaint of the "anti-Russian card" being played in the elections. Although the Russian aspect emerged in the campaign only with the revelations of DNC hacking and Manafort funding, Putin is now portraying this as a central theme in the presidential race. This is effectively, again for Russians, elevating Russia as a central political pole in the world that shapes, by its very existence, the domestic politics even of the U.S., not to mention minor countries."
It Wasn't Us, But Does That Even Matter?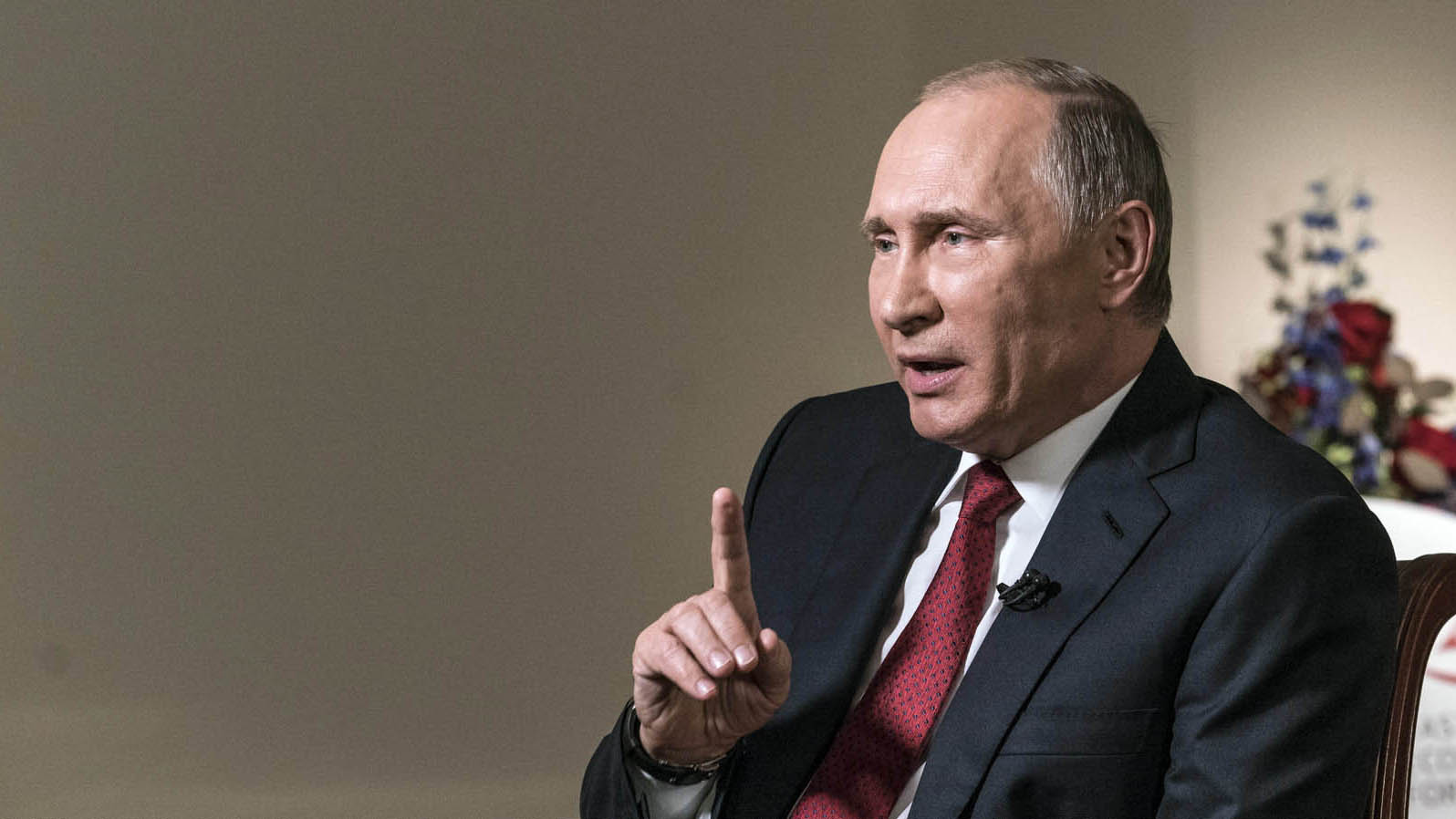 Putin Says DNC Hack Was Public Service, Russia Didn't Do It
Tim Ash, a strategist at Nomura International in London:
"There's clearly messaging here for audiences both abroad and home. With him, it's all about power and control, making him look bigger and stronger and his opponents weaker.
"There was a period when anyone but Hillary would have been good for him. Maybe that's changed now, because he considers Trump unpredictable, someone who could be difficult to deal with.
"In a way, he's possibly just trying to keep the whole situation warm. He's trying to give some more momentum to the issue. It's pretty clear that Putin is no friend of Hillary Clinton, he sees her as hawkish, and she is a respected foreign policy person who knows him too well. It is a bit of a dig directed at her.
"For the Russian public, he's saying "look at western democracies, look at western ideals. Their politicians have double standards, they aren't to be trusted." Duma elections are coming up, so essentially he's making the contrast that "we can be trusted, this would never happen in Russia."
Economy Is Fine, Thanks for Asking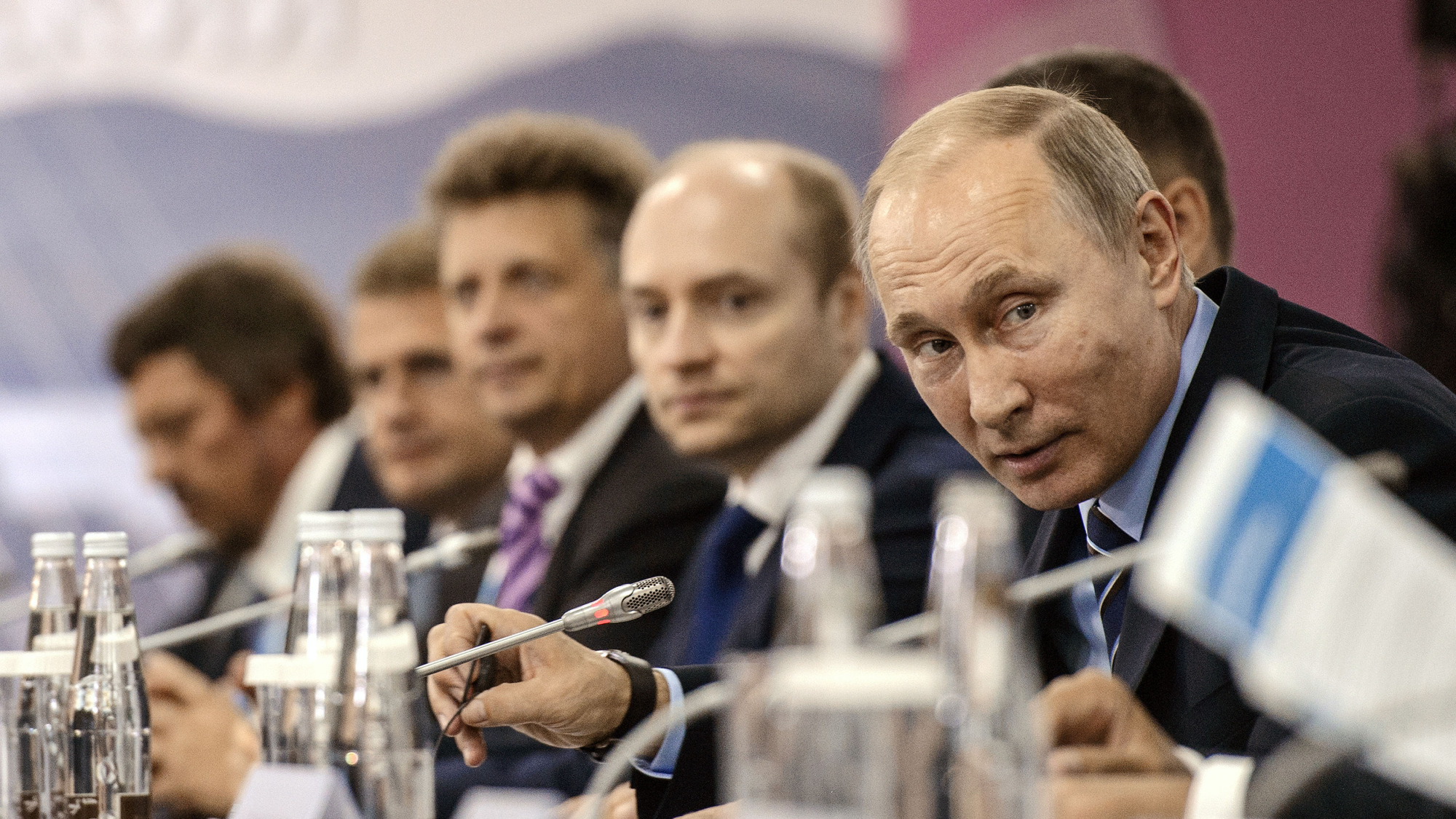 Putin Says Russia's Self-Sufficiency Lets It Skip Bond Dash
Vladimir Miklashevsky, senior strategist at Danske Bank A/S in Helsinki:
"He sounds quite confident about the economic situation despite a second year of recession. His comment about staying out of the eurobond market was surprisingly confident.
"Putin showed that he's keeping a close eye on the economic issues and the budget, much closer than investors believed before. His words about letting the central bank act freely and his dislike towards capital controls are attractive long-term foreign investors. His encouraging wording about the privatization of Rosneft are also surprisingly positive.
"I'd characterize his recent messages as well-thought-out, targeting and encouraging possible long term investors."
Let's Talk About That Oil Production Cap Again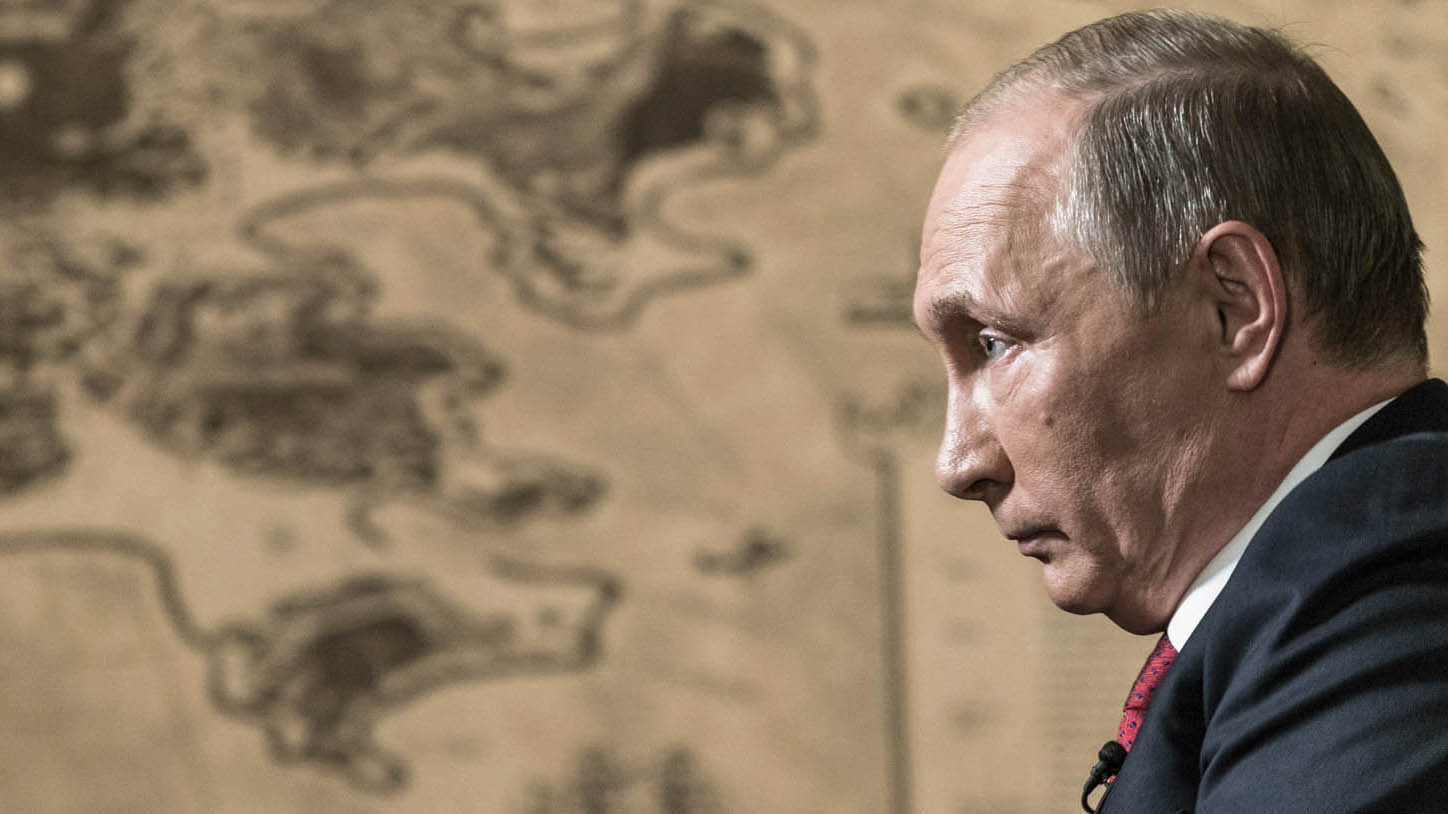 Putin Pushes for Oil-Freeze Deal With OPEC, Exemption for Iran
Mike Coleman, founder of the Singapore-based Merchant Commodity hedge fund:
"The production freeze doesn't do anything. You are freezing at record production. It's more symbolic, indicating a rapprochement between Saudi Arabia and Iran. But to have a meaningful impact on prices, you need a production cut."
Making Friends With Japan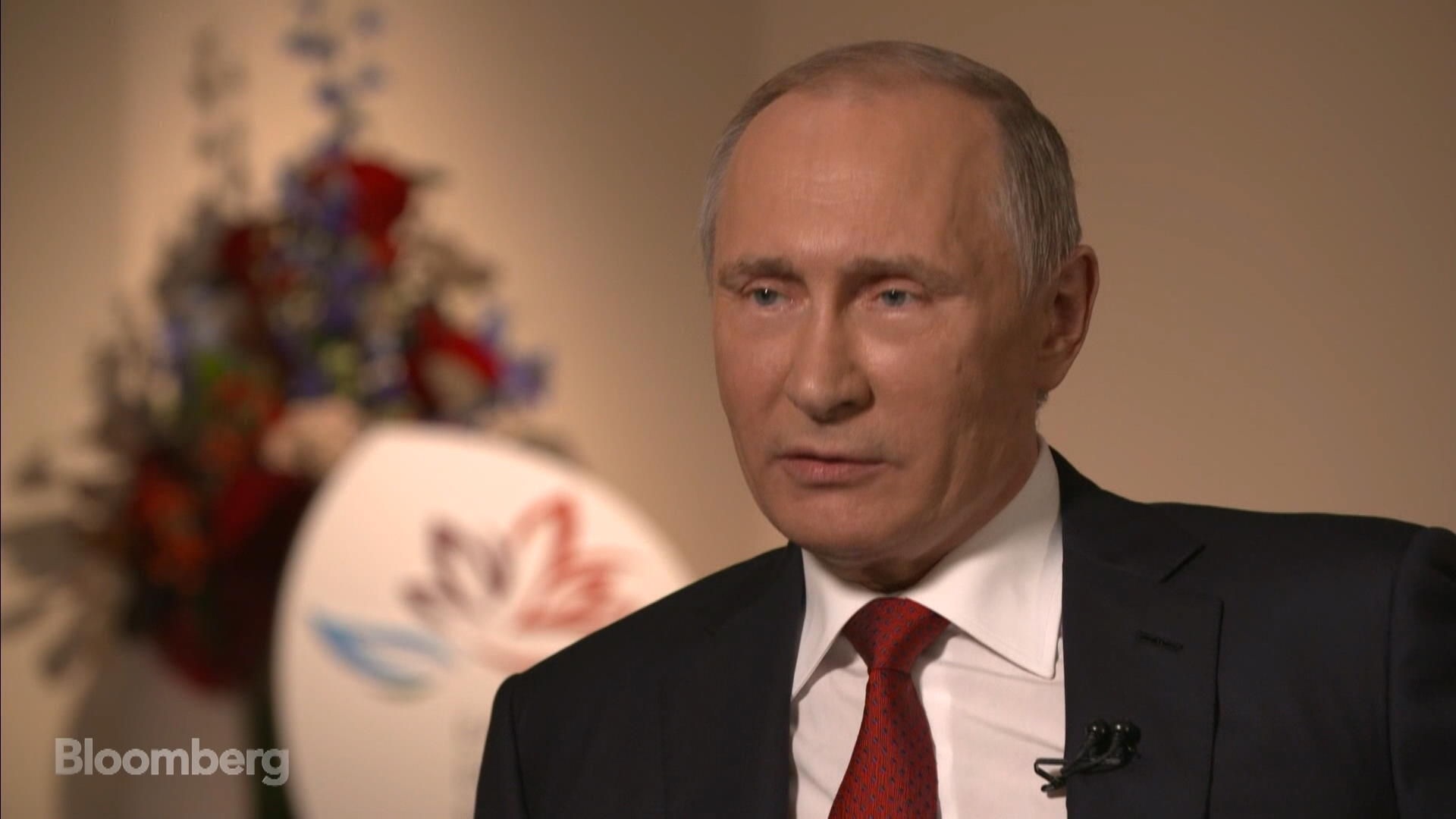 Putin Sees Opening With Japan on World War II Island Dispute
James Brown, associate professor at Temple University in Tokyo, who published a book this year on the territorial dispute:
"It's a very clear message to the Japanese side that the Russians are absolutely delighted to do business with them, that they are delighted by Abe going to Vladivostok, but there's absolutely no movement on the territorial issue.
"The key thing for me is that he says that Russia doesn't trade in territories. He also talks about Russia's possession of the Kuril Islands being the result of World War II and warns that any effort to revise the results of that conflict would be opening a Pandora's Box, with serious implications for Europe as well as East Asia. That's also very clearly saying that he's not actually considering anything beyond the 1956 agreement. From the Russian point of view, they don't want to go beyond transferring the two small islands, they don't want to give up territory that Soviet soldiers shed blood for. The Russian position hasn't changed. These attempts by the Japanese side, the offers of economic cooperation, haven't led to a shift.
"The Russians see Japan as changing their position, not Russia changing theirs, so there isn't really much cause for optimism from the Japanese side. There will be closer economic ties, there may also be closer security ties, but the territorial dispute will remain fixed."
Movement Toward a Syria Deal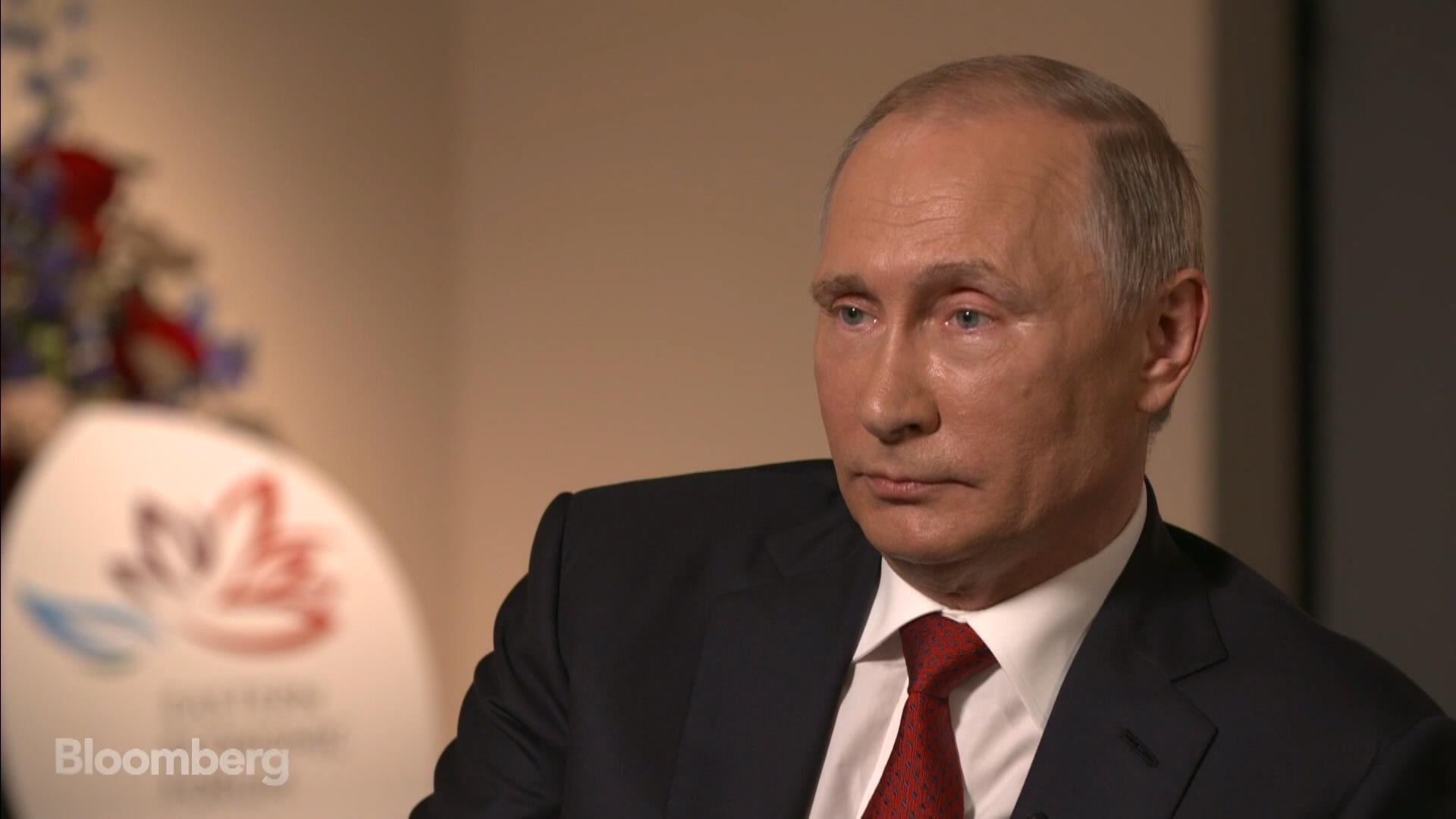 Putin Says Russia and U.S. Close to Breakthrough on Syria
Ghanem Nuseibeh, founder of London-based consulting firm Cornerstone Global Associates:
"They're reaching a point, the U.S. and Russia, where they really want to sort out the Syria crisis. I think there will have to be compromises on both sides and I think this is where it's headed to.
"Obviously it's not an easy road because you've got Assad. Is he going to stay or not? The likelihood of him having a smaller role is increasing.
"On the other side, who is defined as radical and who is defined as acceptable opposition? That is going to be a very difficult task.
"There will be compromises, and I would say if I were to predict, I think it will be Assad and a part of the opposition that will have to be sacrificed by either side in order to agree on some sort of a settlement."
Oil Majors for Sale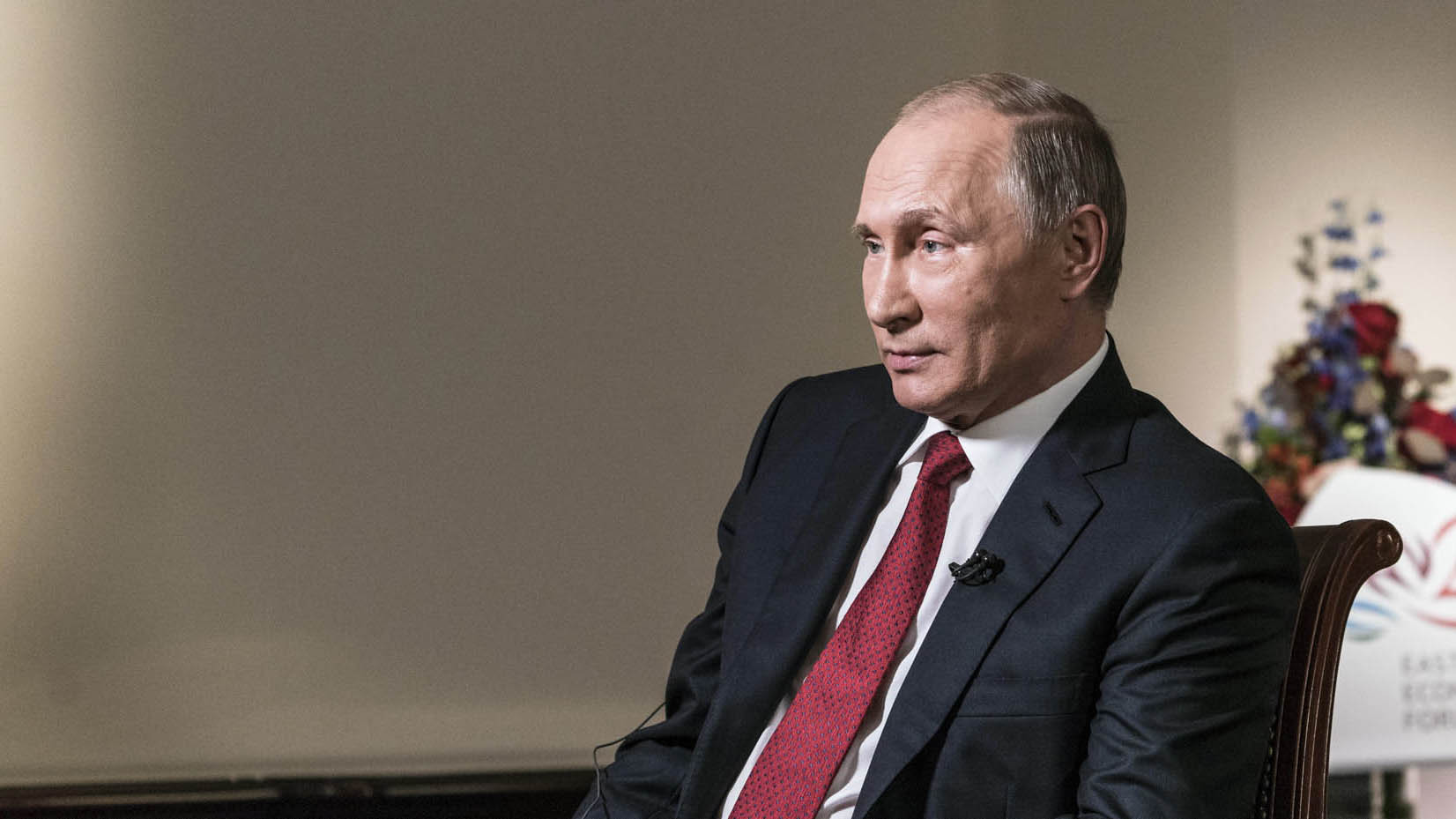 Putin Sees Rosneft Sale as Soon as This Year to Ease Budget
Oleg Kouzmin, chief economist for Russia at Renaissance Capital in Moscow:
"The fact that president mentioned all possible alternatives on privatization signals that the topic is actively discussed and is on the agenda.
"While privatization helps cover the budget deficit, it also corresponds with the strategy of reducing the state's share in the economy. And as these two targets coincide and Putin answered in details on the sale of state assets, that tells us that the chances for privatization are higher now."
—With assistance from Vivian Nereim and Javier Blas.
Before it's here, it's on the Bloomberg Terminal.
LEARN MORE