Hedge Funds Pare Bullish Dollar Bets Amid Mixed Economic Signals
By
Odds of September move gyrate as traders assess economy

U.S. currency posts second weekly gain against euro, yen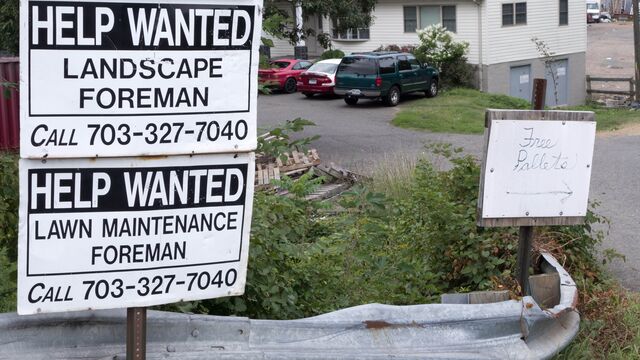 Conviction in the dollar continues to wane as currency traders sort through mixed signals from economic data and policy makers.
The greenback climbed for a second week even after the U.S. Labor Department reported August jobs growth and wage gains were lower than projected. Hedge funds and money managers trimmed net bullish positions for a fourth week as investors weighed the possibility of a Federal Reserve next interest-rate increase as early as this month.

A gauge of the U.S. currency shows it virtually unchanged from its six-week average as traders seek to assess whether recent gains reflect reflect a broader trend or a brief aberration from this year's steady decline. Much of the outlook hinges on Fed policy and whether dollar-denominated assets will gain allure compared with securities issued in European or Asian currencies where central bankers continue aggressive stimulus that tends to weaken demand.
"There's still interest-rate uncertainty, and once the Fed moves, it's not expected to go in rapid-fire succession," said Joe Manimbo, an analyst with Western Union Business Solutions, a unit of Western Union Co., in Washington. "The jobs report didn't meaningfully alter the dollar's outlook because December has been the base case all along."
The Bloomberg Dollar Spot Index, which tracks the currency against 10 major peers, gained 1.5 percent the past two week.s. The index stood at 1,184.44, compared with its average of 1,183.12 since July 15. The greenback added 1.5 percent the past two weeks against the euro and 3.7 percent versus the yen.
Hedge funds and money managers trimmed net bullish bets on the dollar versus eight major currencies to 68,916 contracts in the week to Aug. 30, according to data from the Commodity Futures Trading Commission. That's down 52 percent since Aug. 9.
Fed Policy
Fed Chair Janet Yellen said the case for tightening U.S. policy had strengthened in a speech at a central bank retreat in Jackson Hole, Wyoming on Aug. 26. Her message was reinforced by Vice Chairman Stanley Fischer, who said a rate increase in September is possible.
Futures showed the likelihood of a September rate increase at 32 percent, and reaching 60 percent by December. The Fed rate calculation is based on the assumption that the effective fed funds rate will trade at the middle of the new Federal Open Market Committee target range after the increase.
The government report showed nonfarm employment climbed by 151,000 last month, compared with a median forecast of 180,000 in a Bloomberg survey. Average hourly earnings rose 0.1 percent from a month earlier, compared with a median projection of 0.2 percent.
"The overall trend remains intact and I wouldn't be surprised if we continue to hear more hawkish tones from Fed officials," said Minh Trang, a senior foreign-exchange trader at Silicon Valley Bank in Santa Clara, California.