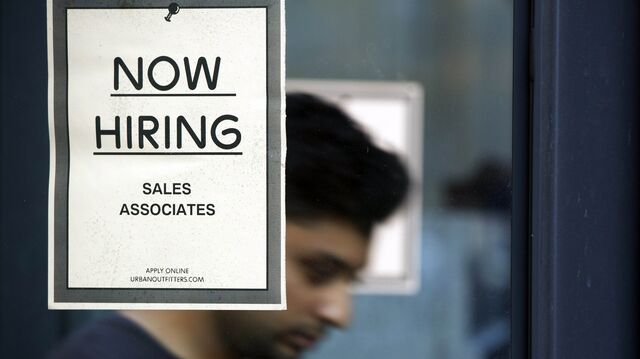 The Federal Reserve is expected, sooner or later, to raise its key interest rate for a second time since the financial crisis — a feat not in sight for other major developed-nation central banks. It'll depend on if the economy is doing well, and policy makers may take comfort that the U.S. ranking has fallen in a gauge of economic misery.
With the unemployment rate at 4.9 percent and inflation at 0.8 percent, the U.S. Misery Index score of 5.7 has improved since the financial crisis, though it lags behind Switzerland, Japan, the U.K. and New Zealand. All these nations' central banks are poised to hold rates at record lows, or cut them further, according to surveys conducted by Bloomberg.

The Misery Index is a simple calculation adding the rate of unemployment and inflation, with lower scores indicating a healthier economy.
But if you think the four countries that are beating out the U.S. in terms of misery are doing everything right, think again. Japan and Switzerland, both of which have brought their rates to negative levels in an attempt to boost lending, are suffering from deflation, which is helping bring down their Misery Index scores. New Zealand, though faring a bit better economically, is also expected to cut its central bank rate as inflation remains suppressed, and the U.K. will do so as policy makers attempt to counteract the fallout from Brexit.

Central banks of the major economies are grappling with how to handle sluggish growth. The euro zone, which at 10.2 has the highest Misery Index score, grew only 0.3 percent in the second quarter. Canada saw a contraction of 1.6 percent in the same period, the biggest drop in gross domestic product since the 2009 recession, as wildfires in May crimped oil production. Even though the slump is expected to be a one-quarter anomaly driven by the natural disaster, the Bank of Canada is seen holding its overnight rate steady at 0.5 percent through at least the end of 2017.
South of that border, the Fed may raise rates as early as this month, with implied probabilities in the Fed funds futures market at 32 percent. If not at that meeting, then definitely by December, markets say — putting it on track to be the only one of these central banks to raise rates this year. 


Before it's here, it's on the Bloomberg Terminal.
LEARN MORE