It's Hard to Overstate How Quiet Stock Markets Are Right Now
Calm cometh before the Fall.
By and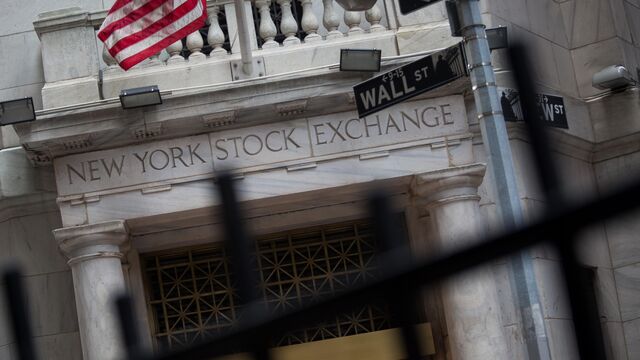 Calm has been the defining characteristic of markets over the past month, but in one asset class the degree of tranquility stands head and shoulders above the rest.
Compared to the 10-year U.S. Treasury futures note, the 30-day implied volatility of equities is incredibly subdued relative to its historical average. The same can't really be said of oil, gold, or the U.S. dollar, according to a note from Bespoke Investment Group.

"Equity market implied volatility is just about the lowest it's been in 15-plus years; other asset classes are not at such extreme levels, and in fact not even particularly close," the team writes.
In a separate note, Bespoke also pointed out that the last time the S&P 500 moved 1 percent or more in either direction was July 8, or 38 trading days ago. Unfortunately for the equity market bulls, these streaks usually ended with a move to the downside.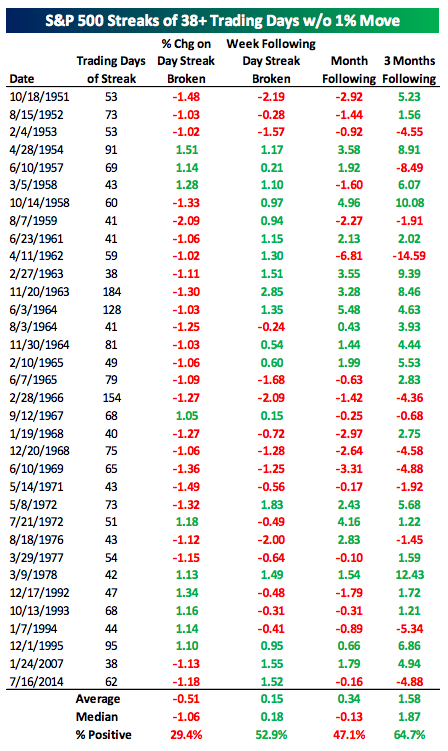 Of course, the team points out that this doesn't mean investors should immediately sell stocks or expect them to substantially underperform bonds. 
"Very low readings on the implied volatility ratio like the current situation do not suggest bonds are set to outperform," they write. "Rather, it's middling readings that signal that outperformance of bonds. Equities perform best on a forward basis when their volatility is very high relative to bonds, but don't underperform significantly in conditions like the current one."
Strategists at UBS Securities LLC and Bank of America Merrill Lynch have recommended that investors position for an end to this market calm by going long volatility.
However, given the term structure of the VIX futures curve, the cost of maintaining such a position could be more than some investors are willing to stomach.