Goldman: The Fed Might Have a New, Big Idea
The natural rate of interest has been lower than previously thought.
By and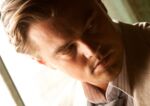 What is the most resilient parasite? Bacteria? A virus? An intestinal worm? An idea. Resilient... highly contagious. Once an idea has taken hold of the brain it's almost impossible to eradicate.