Photographer: Joe Raedle/Getty Images
Florida's Lonely Fight Against Zika
Congress has provided little assistance.
By and
At 7:30 a.m. on Monday, Aug. 29, Miami started another day on the front lines of America's fight against the Zika virus. Dozens of pickup trucks pulled out of Miami-Dade County's mosquito-control department, west of the airport, carrying fumigation equipment that blankets city streets in clouds of bug-killing fog. The trucks headed to the area's two Zika hot zones: Wynwood, Miami's hip arts district, where the U.S.'s first locally transmitted case of the virus was discovered in July, and a 20-block stretch of Miami Beach.
Among the fleet of trucks, all of which were driven by local contractors and county workers, was a small Jeep. At the wheel was Linda Kothera, an expert in mosquito insecticide resistance. Riding shotgun was Joanie Kenney, a virologist. Both work for the U.S. Centers for Disease Control and Prevention. Together, they make up half the agency's four-person Zika emergency response team on the ground in Miami. It's a bare-bones crew given the threat the virus poses not only to the city but also to the rest of the U.S. if it's allowed to spread. Zika can damage or eat away the brain of an unborn baby if the mother is infected during pregnancy. In the U.S., 16 babies had been born with Zika-related birth defects as of Aug. 18. "This is the first time America has had to deal with something like this threat," says Kenney, who's done tours fighting Zika in Puerto Rico.
Since arriving on Aug. 17, the two CDC experts have spent their days driving around Miami to set out and collect mosquito traps. Each black canister, the size of a 5-gallon bucket, contains an oil that reeks of human body odor to attract the Aedes aegypti mosquito, which carries the virus. The data they collect are used to map the insects' population, so local authorities know where Zika has spread.
It's tedious work, but the team is making progress. A. aegypti numbers have dropped 90 percent in some areas. Still, Kenney and Kothera wish they had more colleagues from the federal government on the ground. So does Miami's assistant city manager, Nzeribe Ihekwaba, who coordinates the city's Zika response. "This is a public health crisis, not a local problem," he says. "We need more help. From the feds, there has to be more."
Despite the prospect of a potentially devastating viral outbreak, gridlock has hobbled the federal response and left the burden of fighting Zika almost entirely on the back of state and local governments. In February the White House asked Congress for $1.9 billion to fund the development of a vaccine and fight mosquitoes. House and Senate Republicans crafted a $1.1 billion plan that also limited funding for Planned Parenthood and eased pesticide regulations. Senate Democrats balked. Then Congress went on recess for August, right when Miami had to deal with the specter of a Zika epidemic.
Florida Republican Governor Rick Scott blames President Barack Obama and Congress for failing to come through. In June, Scott promised $26 million of state money for Zika; Miami got $5 million of that for its mosquito campaign. Scott went to Washington in May to ask lawmakers to act on Zika. When Congress returns from its summer recess on Sept. 6, Scott plans to be there waiting for them.
With no new funding, federal health officials have had to move money around internally, from agency to agency, to mount a response to the spreading virus. So far, $589 million of Ebola funds have been redirected toward Zika, split between various U.S. agencies and other stricken countries. To fund the search for a vaccine, the National Institute of Allergy and Infectious Diseases took $26 million from its programs, including money for HIV and malaria research. That was enough to develop four vaccine candidates, but not enough to start a trial. So Dr. Anthony Fauci, head of NIAID, appealed to his boss, Sylvia Burwell, secretary of Health and Human Services, who gave him $47 million out of the Ebola budget. That let Fauci start dosing 80 human volunteers in a small-scale trial at three U.S. sites in August.
To prepare 20 sites in places such as Puerto Rico, Brazil, and Colombia for a larger-scale study of 2,400 to 5,000 people, Fauci again petitioned Burwell, who dug out $34 million from programs combating cancer and diabetes. "I've been rescued twice," Fauci says. "I'm going to need new money. And where we're going to get that, I don't know." His counterpart at the CDC, Dr. Tom Frieden, is also fuming over having to move money from other programs. As of Aug. 30, the CDC had spent about $194 million on Zika of the $222 million that it's had to borrow from other programs; the rest of the money is spoken for, he says. "It's very hard to fight an epidemic when you don't have money," Frieden says.
Some experts want Congress to set up a sort of Federal Emergency Management Agency for public health, for future crises. That would give the CDC both funding and power so it can sidestep the political fight that's miring the bill today. The creation of a $300 million Infectious Diseases Rapid Response Reserve Fund is now part of a House bill and could become law after the November elections.
Without a vaccine, the key to stopping Zika from spreading is to kill mosquitoes. In Florida, that responsibility falls to localities. The CDC can only advise on mosquito-control policy. The U.S. is also caught flat-footed because of years of fragmented and underfunded mosquito-control efforts. "It's a frickin' mess," says Dr. Aileen Marty, a professor of infectious diseases at Florida International University. When it comes to mosquito control, "there's no real solid organized response."
Miami-Dade's mosquito-control budget fell 11 percent in 2015, to $1.58 million, and increased slightly to $1.68 million in 2016. The county has spent $9 million on mosquito control so far this year, but only because Florida chipped in the $5 million in emergency funds. That still leaves the county with a budget shortfall. Paul Mauriello, deputy director of Miami-Dade's solid waste department, says he doesn't have time to worry about money. He's keeping track of what he spends in case there's a chance to ask for federal reimbursement. Until then, Miami is on its own. Says Mauriello: "I don't have any control over what the feds are doing."
—With assistance from Erik Wasson.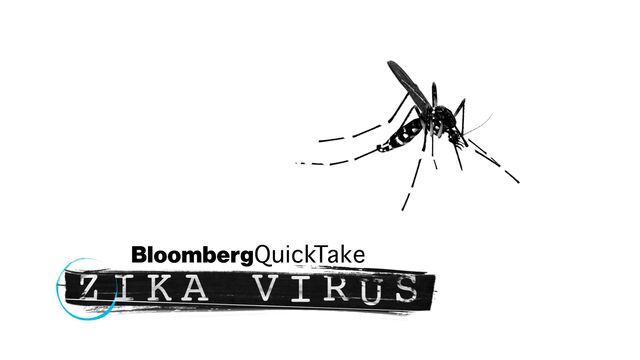 Before it's here, it's on the Bloomberg Terminal.
LEARN MORE