Billionaire Li's Win in Italy Snaps String of Deal Setbacks
by
Europe approves venture between Li's 3 Italia and Wind

Deal would help Hong Kong tycoon reduce his reliance on U.K.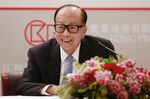 The approval of billionaire Li Ka-shing's plan to merge his Italian telecommunications assets with those of VimpelCom Ltd. snaps a string of setbacks the Hong Kong tycoon has faced in the past year and paves the way for him to turn around his least profitable market in Europe.
In the agreement, 3 Italia SpA -- a unit of Li's flagship CK Hutchison Holdings Ltd. -- and VimpelCom's Wind Telecomunicazioni SpA would merge, with the two parents each owning 50 percent stakes. The Hong Kong company has previously valued the total value of deal at 21.8 billion euros ($24 billion), with 7.9 billion euros coming from the CK Hutchison side.
Li, 88, has reason to pursue consolidation in Italy. Among the six European markets where Li has telecom operations, Italy is his second-largest market by subscribers but the least profitable one. The merged entity is expected to provide more than 5 billion euros in savings by reducing overlapping costs and providing negotiating leverage for network equipment purchases, according to the companies.
To read about the deal's approval, click here
Bolstering his Italian business would also help Li diversify away from the U.K., his biggest profit generator, as Britain's decision to split off from the European Union threatens to undermine the economy.
CK Hutchison shares rose as much as 4.3 percent, the biggest intraday gain since Sept. 9, as of 10:31 a.m. in Hong Kong.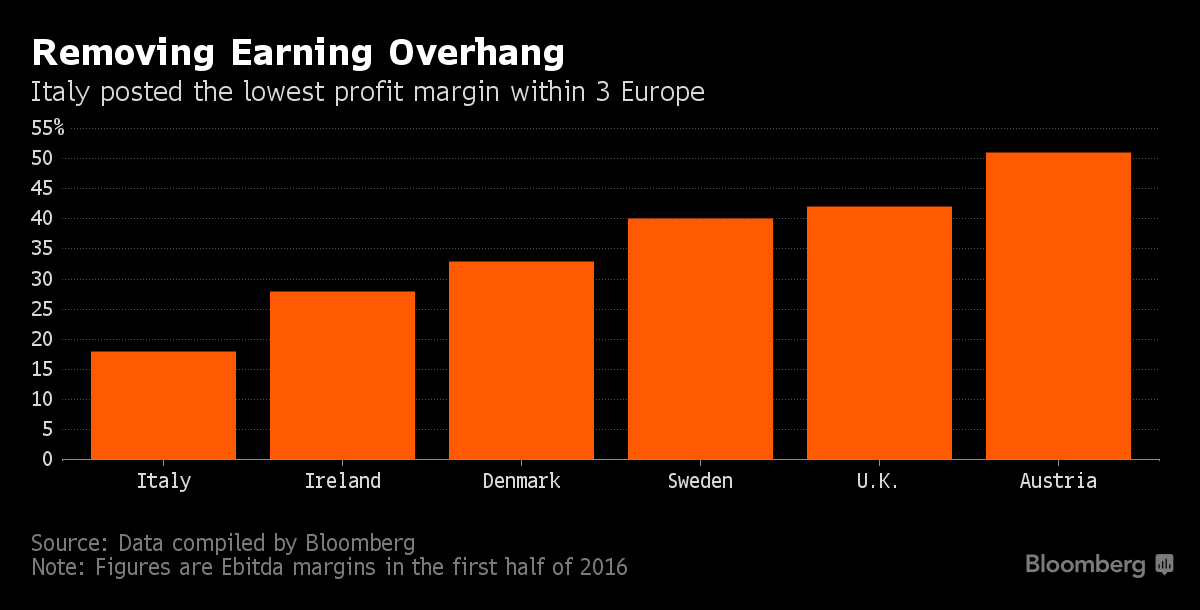 Though the Italian merger could pave the way for the entry of Iliad SA -- a concession Li and VimpelCom made to get the merger approved by regulators -- the combination will lead to a "significant uplift" in earnings, HSBC Holdings Plc analysts Samuel Hui and Derek Kwong wrote in a report on Aug. 17. Li may also keep a close eye on Denmark and Sweden, which are the only two existing European telecom markets where CK Hutchison hasn't attempted to push consolidation, according to the analysts.
As to the merged Italian business, it would have more than 31 million mobile subscribers, representing 36 percent of the market, according to Goldman Sachs Group Inc. estimates. That would edge above Telecom Italia SpA's 35 percent and the 29 percent market share held by Vodafone Group Plc's local unit.
To read Bloomberg Gadfly's piece on Li's dealmaking, click here.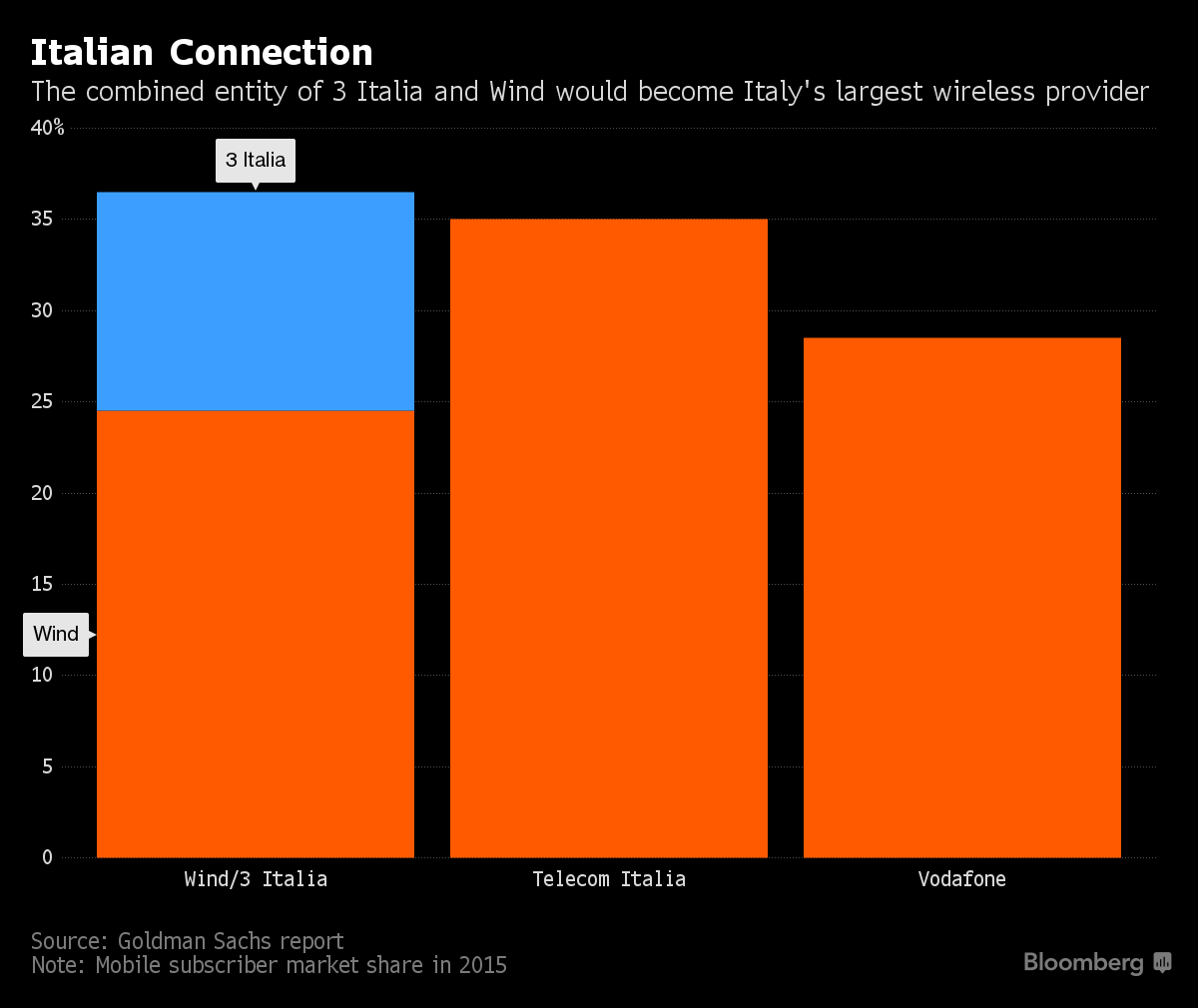 Li has increased his exposure to telecom assets in recent years. The sector accounted for 23 percent of earnings before interest and taxes at CK Hutchison in 2015, up from 4 percent in 2010, according to Goldman Sachs estimates.
Li's expansion in the industry would have been greater had European regulators not blocked the tycoon's plan to buy Telefonica SA's O2 and merge it with his local assets to create Britain's largest mobile-phone operator.

The O2 verdict in May was among the biggest setbacks the Hong Kong dealmaker has coped with recently. In August, Li's attempt to buy a stake in electricity network Ausgrid was rejected by Australian government. Last year, a $12.4 billion buyout offer for one of his units was rejected by Hong Kong minority shareholders.
Before it's here, it's on the Bloomberg Terminal.
LEARN MORE