Photograph: : Han Myung-Gu/WireImage via Getty Images
Somewhere around winter 2013, everyone started wearing Canada Goose. The surge seemed to come out of nowhere: The brand's sales rose 25 percent in the U.S. that year, then another 30 percent in 2014. Bewildered fashion observers wondered, "How'd this happen?" The sudden ubiquity was a surprise to everyone—except Ayal Twik. Or at least that's what he insists. In 2010, Twik had invested in a small Canadian parka manufacturer he thought was about to explode. No, not that parka manufacturer. Twik invested in Moose Knuckles, the scrappy, sexy, rude answer to Canada Goose that's ready for its own worldwide breakout. "They're the trailblazers. They're one of the reasons we exist," Twik says. "But we've been able to create a completely different image."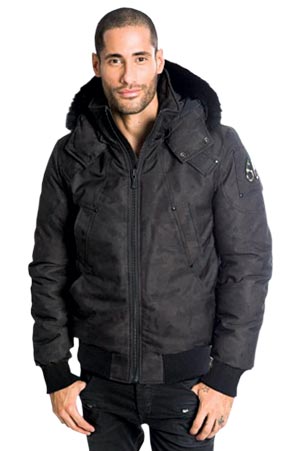 As a brand, Moose Knuckles is cheeky and hungry for attention. For instance, Twik—who became the company's chief executive officer in 2014—never explicitly acknowledges that its name is slang for a man-specific wardrobe malfunction: He insists it's a playful reference to Canada's other favorite animal and also hockey fights. Although the company's Canadian peers telegraph their rich corporate history (Goose) and brag about their tailoring (luxe, urbane Mackage), Moose Knuckles goes the way of tabloid controversy. Its ads throughout the years have included images of naked co-ed boxing, girls on trampolines, maple syrup as an aphrodisiac, and an overtly sexual double entendre: "Winter is coming. Are you?" These, in addition to its parkas' slimmer, more fashion-oriented silhouette, have earned it a celebrity following that includes Ethan Hawke and tween icon Bella Thorne.
Moose Knuckles is doing particularly well by going after people in the social media circles that have come to wield influence in the fashion industry, says Jian DeLeon, an editor at trend intelligence company WGSN. "It has a unique voice," he says. "It occupies this interesting space where people are tribal." These people may not respond to print or TV ads, but if they see their favorite Snapchat celebrity wearing a certain brand, they'll buy it online as fast as they can Google it. Moose Knuckles' prices are in line with Goose's, running from $700 to $1,900 for a fur-trimmed parka and $600 for a quilted bomber jacket. Each season has its fashion offering, too, such as a women's shearling biker jacket for fall 2016 that retails for $2,395.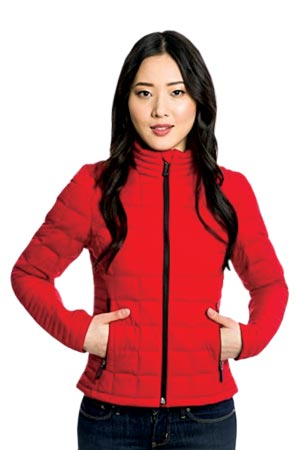 Twik concedes that Moose Knuckles' raunchy image keeps it from reaching worldwide phenomenon status. Take a series of ads in 2014 that featured the tag line "We are the FUQ," or Federation Unilateral du Quebec, a faux militia the company made up for shock value and advertising. In response, retail chain Sports Experts dropped Moose Knuckles from its stores. Now the company is grappling with Canada's Competition Bureau, an independent regulatory agency that's accused it of deceptive marketing for its "Made in Canada" label. (The company admits it makes some products in Asia but denies any actual wrongdoing.) Canada Goose, meanwhile, remains unruffled. "People want things that are real, authentic. They don't want made-up stories and fabricated marketing," says CEO Dani Reiss. "Our coattails are 59 years long: We don't fear new players."
Moose Knuckles declined to share specific figures, but Twik says annual sales have grown sixfold in the past three years. Today, the brand is available in more than 30 countries—it has devoted followings in Italy and South Korea—and more than 60 percent of its business comes from outside North America. This fall it will be available at Harrods, London's classiest department store. Twik has his sights focused on the U.S., where Moose Knuckles began selling only last year and which remains one of its smallest markets. He's also planning a move into new merchandise categories like sweaters and sportswear. The overall goal is to keep raising eyebrows. "The fashion industry is often a very serious business, and people can be pretentious," Twik says. "We can't be a brand that tiptoes around."
Before it's here, it's on the Bloomberg Terminal.
LEARN MORE