Energy ETF Flows Swell With Risk Embraced in Sideways S&P 500
By
SPDR Energy ETF has absorbed almost $1 billion in August

S&P 500 slips as Apple, Hershey shares pace declines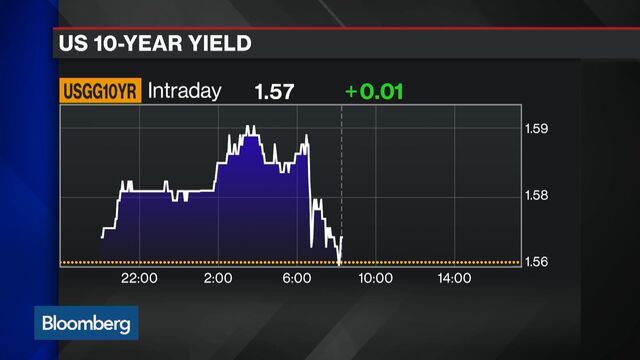 The August rally in crude oil has investors piling into energy companies at the fastest pace in 16 months as they hunt for winning bets in a stock market that's been drifting sideways.
Oil has surged into a bull market in the past three weeks after falling to a four-month low. That's attracted cash to the SPDR Energy Select Sector ETF, which is on pace to absorb almost $1 billion in August, the most for any month since April 2015. While the S&P 500 Index is little changed for the month, energy shares have climbed 2 percent. The group slipped Tuesday as the broader index fell 0.2 percent to 2,176.12 at 4 p.m. in New York.
The renewed interest in energy stocks is indicative of a broader shift toward riskier assets, with investors favoring oil producers, financial-services firms and manufacturers at the expense of traditionally staid sectors like utilities and phone companies that paced gains for most of the year. While crude's rally sparked the latest shift, traders have been seeking returns wherever they can in a market that hasn't seen a 1 percent move in either direction for 37 days.
"They're out there searching for yield during these August doldrums, and there aren't a lot of options," said Bruce Bittles, chief investment strategist at Milwaukee-based Robert W. Baird, which oversees $110 billion. "As precipitous as the big drops in oil have been, the rallies have also been very strong, which encourages people to get back in when the price rebounds. A lot of folks have covered shorts, and that's helped the rally as well."

A $14.5 billion tax fine for Apple Inc. sent the world's most valuable company lower, dragging the Dow Jones Industrial Average down 48.69 points, or 0.3 percent, to 18,454.30. Utilities, consumer-staples and discretionary stocks led declines in the S&P 500 with losses of more than 0.5 percent. About 5.6 billion shares traded hands on U.S. exchanges, 18 percent below the three-month average, after Monday delivered the lightest volume this year.
ETF fund flows help tell the story of the latest shift in investor preferences. The SPDR energy fund has taken in $933 million in August, while its industrial, financial and technology cousins have also absorbed more than $225 million. Defensive-sector ETFs like consumer staples and utilities have lost at least $300 million over the same period.
The S&P 500 has struggled to make further headway after reaching a fresh record on Aug. 15, amid a spate of lukewarm economic data and as remarks from policy makers spurred increased speculation over the timing of the next Fed rate move. The index is holding a fragile 0.1 percent gain in August, laboring to stretch its longest monthly winning streak in three years.
'Sluggish Trading'
"We're in for a few days of very sluggish trading unless there's an unanticipated news event," said Peter Tuz, who helps manage $380 million as president of Chase Investment Counsel Corp. in Charlottesville, Virginia. "The market will focus on Friday's job number and think about the interest-rate outlook. A good, strong jobs number, as we've had the last few months, probably gives the Fed room to move, which I think they really want to do."
Investors will scrutinize a report on private payrolls due on Wednesday, and Labor Department figures will be released on Friday. Traders have pushed forward their bets for a rise in borrowing costs, though December remains the first month with a more than 50 percent chance of a move. A reading today showed consumer confidence this month rose to an almost one-year high, exceeding forecasts by economists surveyed by Bloomberg.
Among shares moving, Abercrombie & Fitch Co. plunged 20 percent, weighing on retailers as its results and outlook disappointed. Hershey Co. tumbled 11 percent as Mondelez International Inc. walked away from takeover discussions after the chocolate maker rejected a $23 billion bid. Mondelez gained 4 percent.
Fertilizer Rally
Fertilizer maker Mosaic Co. soared to its biggest gain in six years amid merger talks between Potash Corp. of Saskatchewan Inc., the world's second-largest producer of its namesake fertilizer, and Agrium Inc. CF Industries Holdings Inc. also rose on the news, up 4.8 percent. Those gains were overshadowed by losses of more than 3.8 percent in Freeport-McMoRan Inc. and Newmont Mining Corp., as a rising dollar damped metals prices.
United Continental Holdings Inc. surged 8.6 percent to a four-month high. The airline hired Scott Kirby as president, nabbing him from American Airlines Group Inc. to oversee day-to-day functions from operations to network planning, and filling a void with a potential successor to Chief Executive Oscar Munoz.
The KBW Bank Index rose 1.2 percent for its 11th gain in the last 12 sessions, on speculation the Fed will raise rates by year-end. Bank of America Corp. and Wells Fargo & Co. added more than 2.1 percent.
— With assistance by Anna-Louise Jackson
Before it's here, it's on the Bloomberg Terminal.
LEARN MORE