Hollande Tells U.K. Market Access Depends on Free Labor Movement
Gregory Viscusi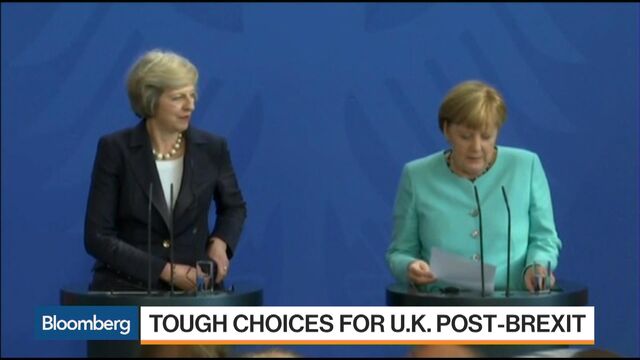 Britain can't have access to the European Union's common market without accepting the "four freedoms," above all the free circulation of people and labor, French President Francois Hollande said.
"The Brexit vote was not a additional crisis for the EU, it is the crisis of the EU," he told French ambassadors at their annual meeting. "The U.K. referendum showed just where the sovereignist temptation can lead."
Hollande said he will propose measures at an EU summit in Bratislava on Sept. 16 to improve the EU. The proposals would include greater protection of external borders, an increase in EU investment projects, stricter crackdowns on social dumping, and more opportunities for young people to study and do apprenticeships in other countries.
He said he wants Britain's exit from the EU concluded by
2019.