markets
Consolidating Mongolia Budgets Is Priority No. 1, Minister Says
Michael Kohn
Multiple budgets contributed to overspending in Mongolia

IMF may be part of solution to help debt-wracked economy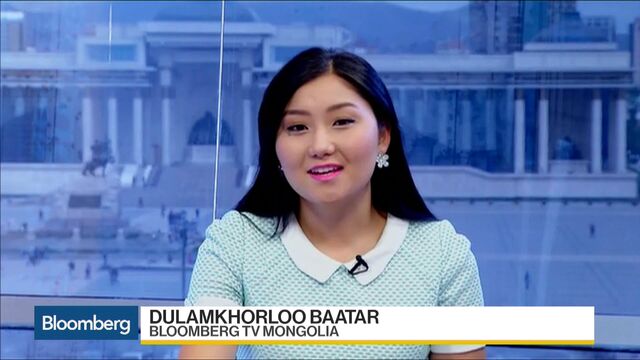 Priority No. 1 for the newly elected government in Mongolia is consolidating all off-budget expenses into one budget to enhance transparency, said Munkh-Orgil Tsend, the country's foreign minister.
The government is trying to bring together multiple budgets -- including the state budget, Development Bank budget, central bank expenditure as well as costs incurred by state-owned enterprises -- which contributed to a blowout in spending, Munkh-Orgil said Tuesday at an American Chamber of Commerce meeting in Ulaanbaatar.
The landlocked nation between China and Russia has been hit hard by the slump in commodity prices and the slowdown affecting its larger neighbors. Senior members of the Mongolian People's Party, which defeated the Democratic Party in a landslide election victory in June, have declared that the nation is in a "deep state of economic crisis." They've introduced austerity measures while the central bank has raised its key interest rate to 15 percent to protect the currency.
Off-budget spending by the previous government comes close to 2 trillion tugrik ($895 million), said Munkh-Orgil, who is a lawyer and Harvard graduate. Mongolia's budget deficit through the first seven months of this year increased 32.6 percent compared with the same period a year ago, according to the National Statistical Office.
IMF Talks
Mongolia is now engaging with foreign and domestic partners to resolve the economic crisis in the short, medium and long term, said Munkh-Orgil. The International Monetary Fund and "some other financial institutions'' are part of the talks, he added.
"It's very important for us to agree on the basic parameters of our engagement,'' said Munkh-Orgil, when asked about talks with the IMF. "We do think that a thorough and open discussion of matters both fiscal and monetary state of affairs is in order.''
The IMF has repeatedly provided money to Mongolia in times of economic crisis, most recently in 2009. With just $1.3 billion in foreign reserves and more than $1 billion in bond repayments coming due in 16 months, Mongolia is running out of time to boost reserves.
For the next two years, Mongolia will focus on finishing existing projects such as half-built schools, hospitals and roads, without starting new projects, said Munkh-Orgil.
Higher Taxes
Increased income tax for people earning more than 2.5 million tugrik, taxes on interest made on bank deposits, excise duties on luxury and high-powered cars and levies on alcohol and tobacco are a few of the proposed hikes.
The Mongolian People's Party is also pitching an increased royalty on gold deposited at the central bank, taxes on imports of used spare parts and the introduction of a real estate tax on apartments greater than 150 square meters.
Foreign investors are an integral part of digging Mongolia out of its current quagmire, said Munkh-Orgil. A council of protecting investors -- which will report directly to the prime minister -- is currently being created and should be up and running within two weeks, he said.
The ruling party also will look into ways to resolve misuse of the so-called exit ban on some foreign nationals, said Munkh-Orgil. It has led to foreign business people being held against their will in the country while cases against their companies were under investigation.
The Ministry of Finance is compiling a list of individuals subject to exit bans to determine the circumstances and severity of their cases, said Munkh-Orgil.
"Unless it is absolutely necessary and justified by both Mongolian and international law, we do not want to have this exit ban in place,'' he said.
Before it's here, it's on the Bloomberg Terminal.
LEARN MORE